The 15th annual Haitian Flag Day Festival, sponsored by the Haitian Association of Indiana, was Saturday, May 13 at MacCallister Amphitheater in Garfield Park.
All funds raised from this year's event and subsequent events will go toward supporting the formation of the Unity Community Resource Center in Central Indiana.
The center will be a fully funded and staffed resource hub. The mission is to serve the needs of the growing Haitian population in the state and throughout the Midwest.
RELATED: 15th annual Haitian Flag Day Festival Event Photos
"When we started, it was really a way for the few of us that are here to kind of get together, eat some Haitian food, play some soccer, play some dominoes.
It was mostly about getting together and celebrating Haitian culture," said Alex Dugé, chairman of the Haitian Association of Indiana's Board of Directors.
They celebrated their first Flag Day in 2008 in honor of the independent Republic of Haiti, adopting one of today's most recognizable symbols of Haitian freedom: their flag.
Dugé said the flag represents them breaking free of bondage. It is a true marker of who they are as a people.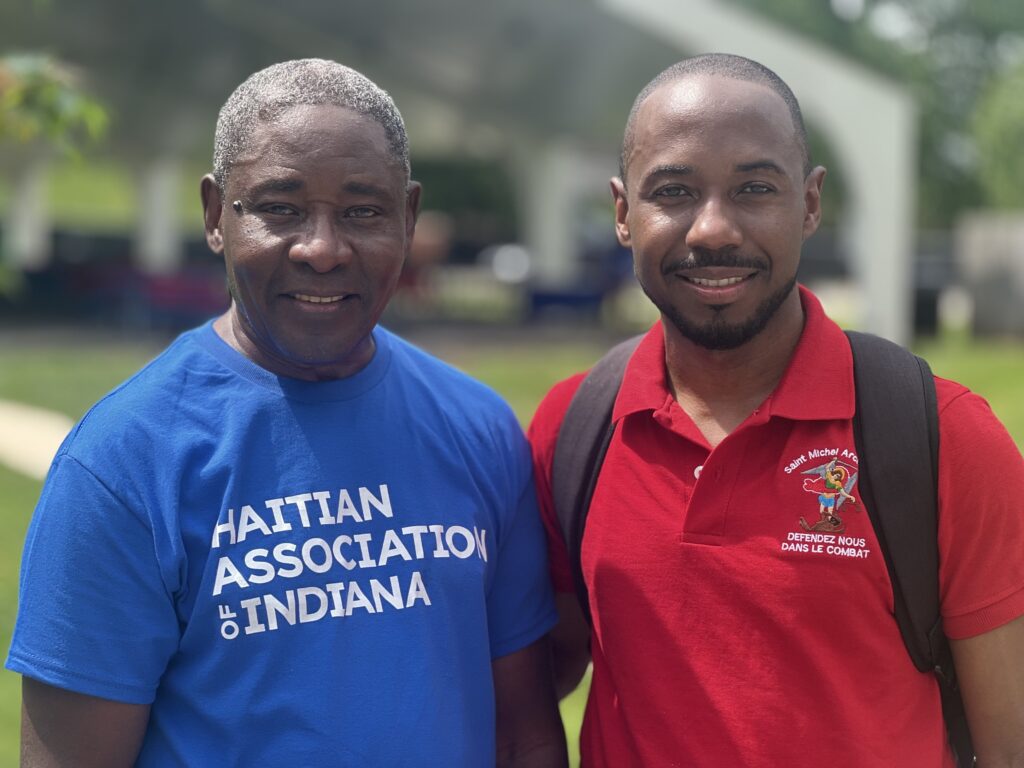 Haitian Flag Day festival: the people
There are between 20,000-30,000 Haitian currently living in Indiana, according to Dugé.
Since their community has grown, he said the magnitude has also changed.
"Part of what we're trying to do now is integrate better. We're putting together a fundraising campaign to build a community center, and that is primarily a way to connect the community to resources and also get resources back to the community," said Dugé.
He said transitional services are one of the Haitian community's top needs.
Since the number of Haitians is growing, he said they often get calls from Haitians requesting translators. Along with that non-Haitians needing cultural sensitivity knowledge.
Jean Gervé is the founder of the Haitian Association of Indiana.
Born and raised in Haiti, he settled in Indiana because his children went to school in the state.
"If I could be born Haitian again, I will because Haiti is a great country with great history. I like to help people, and in order for me to help, we had to create an association here," said Gerve.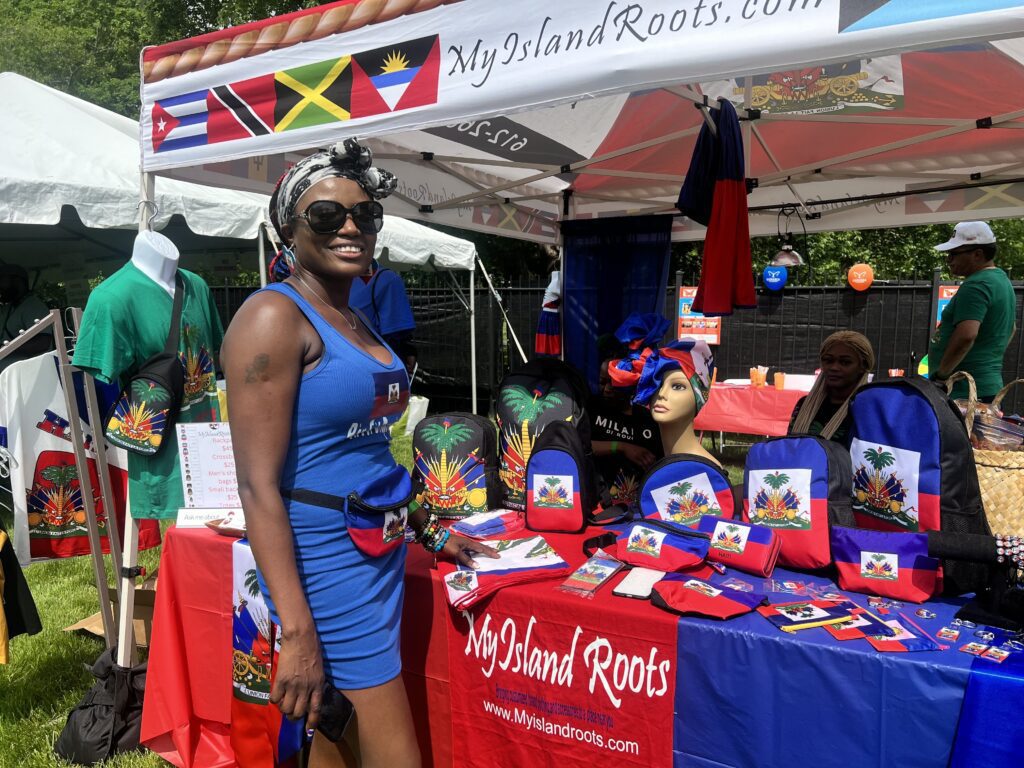 Haitian Flag Day festival: the pride
Maselina Conlon is the owner of My Island Roots, a collection of Caribbean pride products. She was a vendor at the festival.
"The drive behind it is that everywhere it was hard for me to find Haitian stuff. I always want to represent my country. Cause born and raised in Haiti. I came here as an immigrant. Haiti needs all the help that it can get. Us here in America, we are Haiti," said Conlon.
When she moved to the U.S., she said a lot of people did not know much about Haiti. So, her mission has been to spread the word.
She wants to go back to the town she grew up in and teach the same skills that she attained to start her business.
"There are still not schools and stuff like that. What I want to do in my country is give everybody an opportunity to create something. When I go back, there is a bunch of kids that want to learn, so that's my drive," said Conlon.
The association hosted internationally renowned Haitian artists at the event. The festival had over 30 business vendors and over a half-dozen food vendors.
"Outside of Haiti, this is probably the one holiday (Haitian Flag Day) that's celebrated across every Haitian everywhere they are in the world," said Dugé.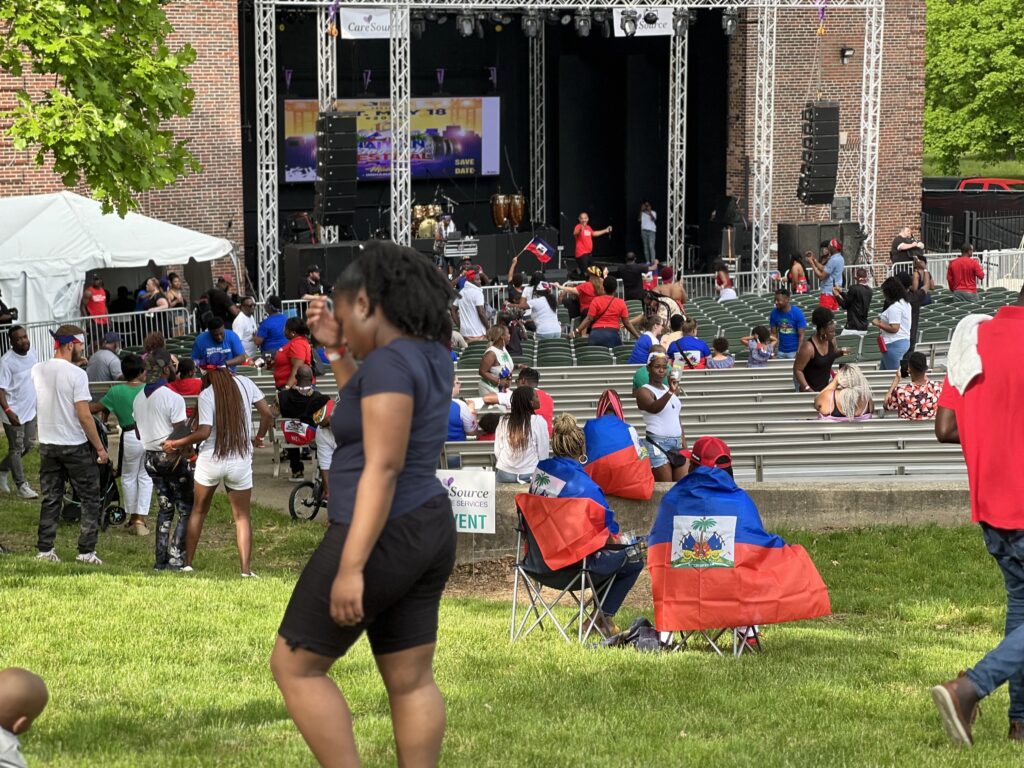 Contact staff writer Jade Jackson at 317-607-5792 or by email JadeJ@IndyRecorder.com. Follow her on Twitter @IAMJADEJACKSON