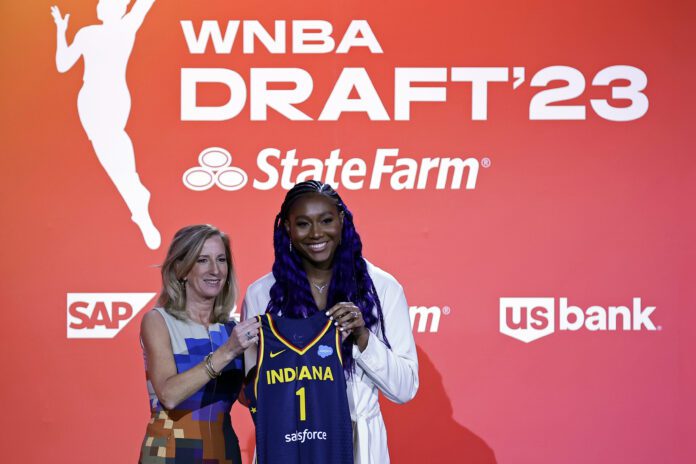 It was an electric scene at Gainbridge Fieldhouse as hundreds of Indiana Fever fans gathered to witness an unprecedented moment in WNBA history. For the first time in franchise history, the Indiana Fever held the No. 1 overall pick in the 2023 WNBA Draft and wasted no time in selecting University of South Carolina forward Aliyah Boston.
The Fever have not been playoff contenders for the last seven seasons, but also not held the No. 1 draft pick in any WNBA draft until this year. Many mock draft boards predicted that the Fever would draft Boston, including ours.
They were correct.
Boston to Indiana
"It's just really special," said Boston. "I'm thankful, first, to God just for putting me in this position but also thankful to everybody in Indiana, just because they saw something in me and I'm ready to get there and get to work."
Fever general manager Lin Dunn said Boston is "going to have an immediate impact on this league." Dunn also noted her thanks to Boston and many great prospects opting in to the 2023 WNBA Draft.
Boston will join a former University of South Carolina teammate Destanni Henderson on the Indiana Fever roster.
During her time at the University of South Carolina, Boston racked up numerous awards. She is a four-time All-American, is four-time SEC Defensive Player of the Year, and has made the SEC All-Defense team every year she attended South Carolina.
To put it simply: Boston is a defensive powerhouse that the Indiana Fever needs.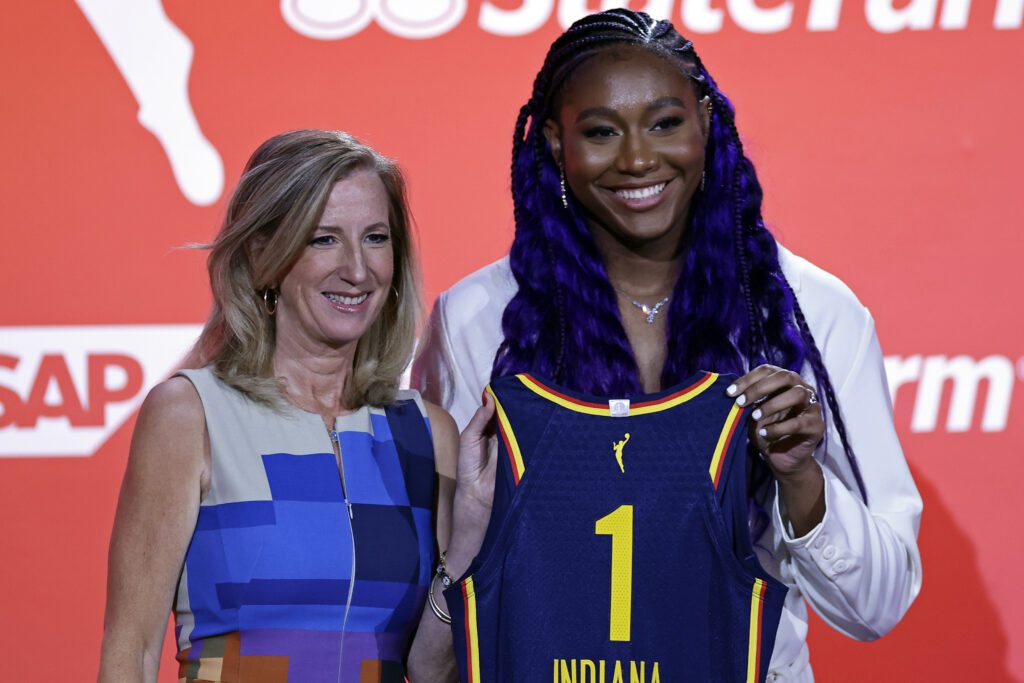 2023 WNBA Draft Party
Fans attending the WNBA Draft Party at Gainbridge Fieldhouse were also in high spirits about Boston coming to Indiana. Dior Johnson, 31, attended with her daughter Chloe, 3, to witness an unprecedented moment in the history of the WNBA.
"For my three-year-old, watching her look at all the women getting drafted is inspiring," Johnson said. "We are excited to see how far the Fever will go this season."
Boston is unlike any prospect the WNBA draft has ever seen – nearly, The last forward from the University of South Carolina drafted as an overall No. 1 pick was A'ja Wilson, who went on to have one of the greatest seasons in WNBA history last year. Wilson, who was drafted to the Las Vegas Aces, went on to win the Most Valuable Player Award, Defensive Player of the Year Award, and a WNBA Title. Both Wilson and Boston are South Carolina products with a bright future in the WNBA.
Boston may be the final piece to the Fever's playoff hopes and championship contention. Fans cannot wait to see the impact she has on the team.
contact multi-media staff writer Noral Parham at 317-762-7846 or email at NoralP@IndyRecorder.com. Follow him on Twitter @NoralParham.