Meet the Artists is back in full swing for Black History Month, celebrating 35 years of African American creatives in Indianapolis with artwork, a fashion show, live music, a gala and more.
Indianapolis Public Library kicked off the annual exhibit Feb. 1 at Central Library, 40 E. St. Clair. St., with a theme of "Masters Exhibit." Following along with the theme, Meet the Artists XXXV aims to highlight Indianapolis' "Older G's," or experienced artists who have been in the industry for several decades, said Meet the Artists founder and curator Anthony Radford.
"We've been able to give opportunities to creators on every level, but this year is the Masters Exhibit," Radford said. "I wanted to do something for artists that have been in the game you know, 30 years or better that have done different things in the arts community."
Meet the Artists XXXV will display a variety of art styles and mediums throughout the library, including visual art, sculptures, fashion, jewelry and written works — all from local Black artists, designers and authors.
Radford, who's also a mixed-media assemblage artist, has three pieces on display this year, including one in the main gallery entitled "Storytime Boys and Girls: Once Upon a time in America," which he created during the height of the pandemic.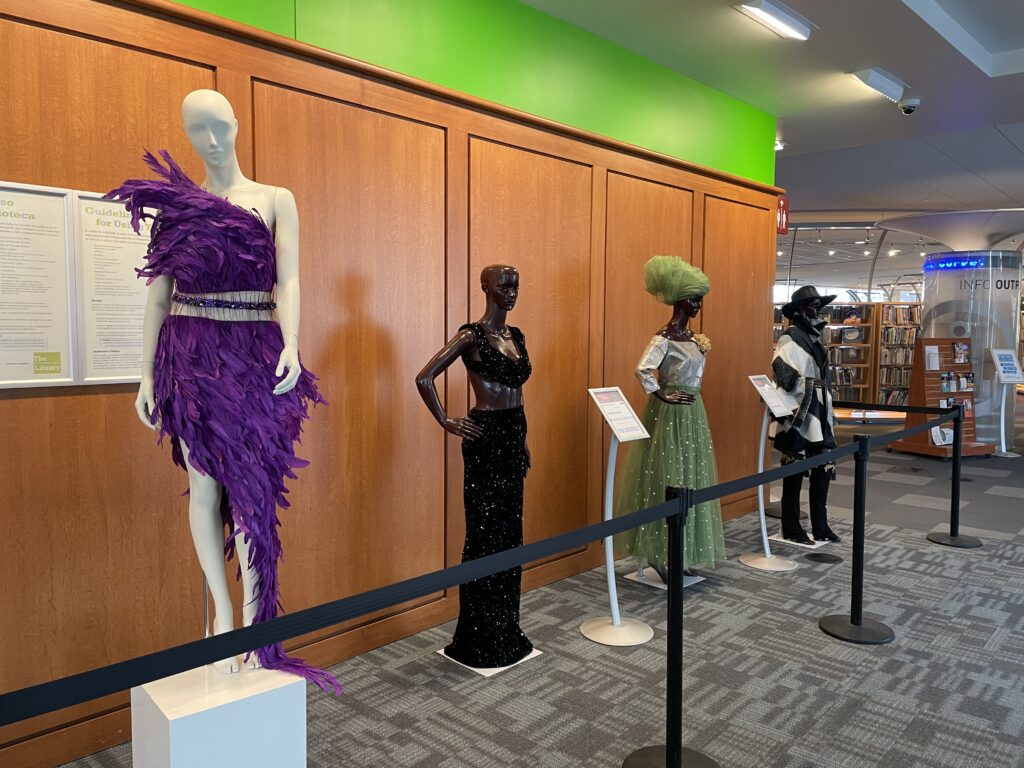 "We couldn't do nothing and we were off work here for three months," Radford said. "So just listening to the news every day, reading the paper … just 5 o'clock news, watching, you know, genocide and I just poured all of that into that one piece."
Bruce Armstrong, a multimedia artist, said exhibitions such as Meet the Artists keep him moving creatively and allow him to showcase how his work evolves over the years. One of Armstrong's works — displayed in the yellow gallery — is an abstract self-portrait, which he said is made from the paint palette he used for the last 25 years.
"I enjoy watching the crowd as they go by pieces and try to pick their brain in a silent way and say, 'I wonder what he or she is thinking about that piece, what are they pulling from it?'" Armstrong said. "Because it adds to my path of creativity if I understand or get what you interpret as, 'Oh, I never thought of it in that way.'"
Lenny White, an event photographer turned artist and member of We Are Indy Arts, said this year will be his second year participating in Meet the Artists, and he's excited for opportunities like this exhibit to continue putting his work out there.
"I get a lot of interaction with people that come on opening night," White said. "It seems to generate a lot of interest and conversations about our pieces which is very encouraging."
As a photographer, White said it can be more of a challenge to work within the parameters of themed art shows, but he hopes people will come out to Meet the Artists XXXV and see that there is great art generated in Indianapolis that is "worthy to hang on anyone's walls."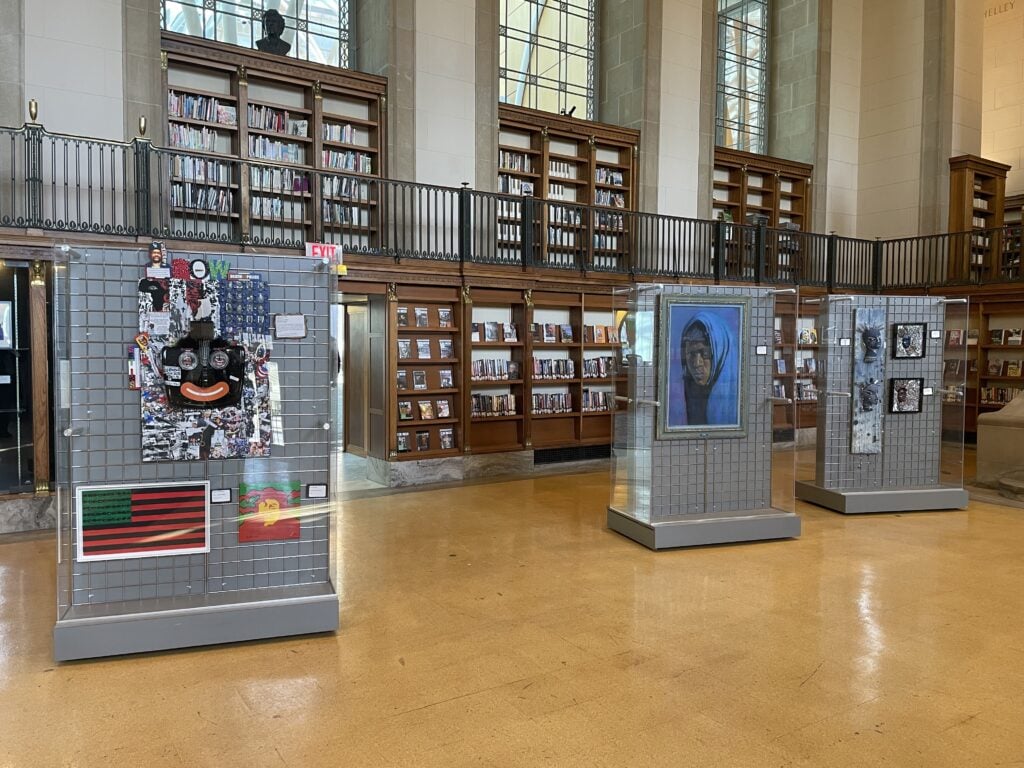 "Art and culture are as important to The Library's mission of lifelong learning as books and computers, and we are excited to be celebrating 35 years of showcasing local art for our patrons," Cordia Watkins, circulation manager and chairperson of IndyPL's African American History Committee, said in a statement. "We invite you to see how this artwork inspires your own thoughts, feelings, or conversations."
Meet the Artists will be on display every day through March 25 with an opening reception gala Feb. 11 from 5:30-10 p.m. that is free and open to the public. The reception will include live entertainment from Gabrielle Patterson, Andraye Speed & Lawrence North Sounds of Praise, Robert F. Burden Jr. as well as workshops on mask making, face painting, balloon twisting and more. For more information, visit indypl.org/mta.
Contact staff writer Chloe McGowan at 317-762-7848 or by email chloegm@indyrecorder.com. Follow her on Twitter @chloe_mcgowanxx.