Last weekend, I had the opportunity to attend Beef and Boards Dinner Theatre's annual Christmas show "A Beef and Boards Christmas." I am a huge fan of theater and I enjoy holiday tunes, but I questioned my level of interest in a production that was fully music and dance numbers. I left pleasantly surprised and full of the Christmas spirit. 
It's the show's 25th anniversary, and this year's production is significant not only for reaching that milestone, but also for the fact that it won't return in 2018. The show features unique renditions of classic Christmas songs, energetic dance numbers and a live orchestra.
The first act features upbeat tunes such as "Feliz Navidad," "Boogie Woogie Santa Claus" and "Jingle Bell Rock." Appearances by the Grinch, Alvin and the Chipmunks, Rudolph and Saint Nick are sure to keep the little ones happy. During intermission, kids have an opportunity to get their picture taken with Santa.
The second act is where the show's talented performers shined. The stunning vocals of Renee Jackson (pictured at left) and Betsy Norton stole the show. Norton's rendition of "Heirlooms" was a beautiful reminder of what the Christmas season is truly all about. Jackson, a Ball State University grad who came to Indiana from Tampa, Florida, was Beef and Boards' featured singer, and for good reason. Jackson's gospel-infused performance of "O Holy Night" was by far my favorite part of the show. 
Of course, I can't talk about a dinner theater without mentioning the food. I had my fill of delicious slow-roasted beef, turkey, cornbread stuffing and gravy, lemon pepper tilapia, pasta, green beans, salad and more. There is also a large selection of desserts and wines to complete your meal. 
Before attending this production, I had my Christmas tree up and I had started Christmas shopping, but it felt more like I was doing so because it was time, and not due to being in a particularly jolly mood. Attending "A Beef and Boards Christmas" put me in the Christmas spirit, and I couldn't help but play some Christmas tunes once I got back home. 
"A Beef and Boards Christmas" runs through Dec. 23. Tickets are available by calling the box office at 317-872-9664. Ticket prices range from $42.50 to $67.50. A complete list of show times can be found at beefandboards.com.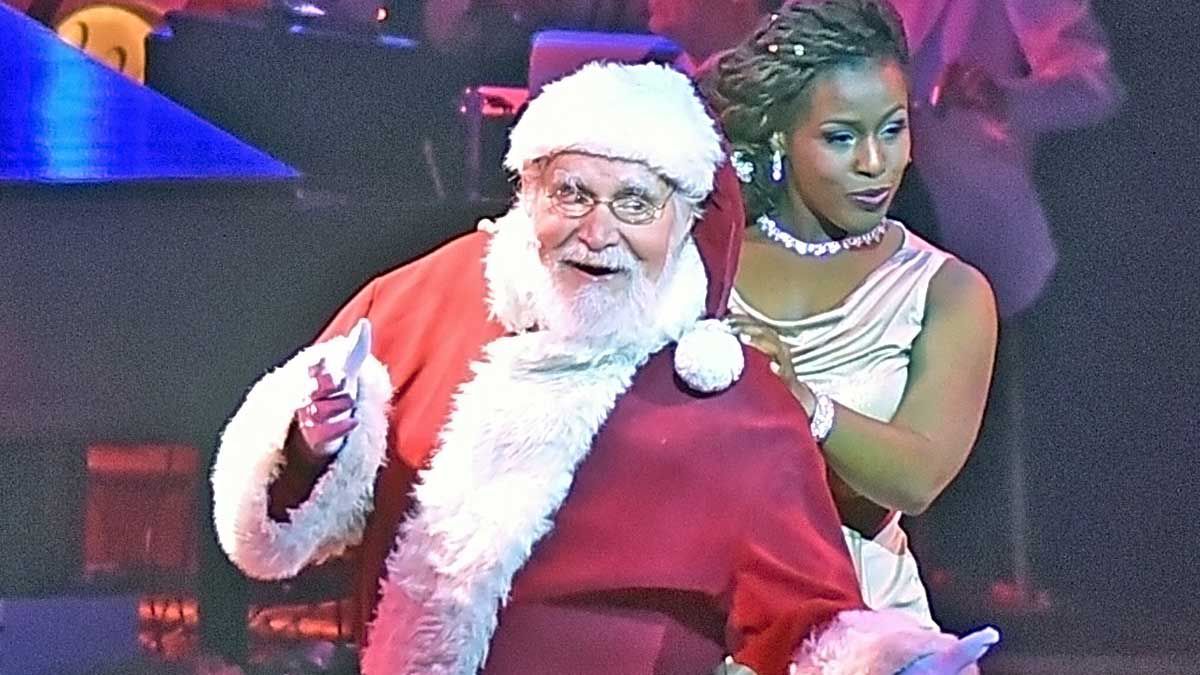 christmas