City officials and community leaders gathered May 4 to speak out against recent large gatherings and parties around the city that haven't complied with social distancing guidelines and sparked violence in at least one case.
The address followed a weekend with multiple parking lot parties and other gatherings that police became aware of through social media.
Police were stationed to break up the crowds — which seemed to be effective May 1 and May 3 — but hundreds of people showed up at the old Value City parking lot near the corner of 38th Street and Arlington on May 2, and that party lasted into early the next morning.
That's where officials and community leaders stood as they pleaded with residents to avoid large gatherings.
"Please be patient," city-county councilor William "Duke" Oliver said. "Stop unnecessary gatherings, and please practice safe distancing just a little while longer."
Mayor Joe Hogsett recently extended the stay-at-home order for Marion County until May 15, although Gov. Eric Holcomb began loosening some restrictions in most other parts of the state.
The governor's remarks seem to have led to an undue sense of security from the COVID-19 pandemic, as some took to social media to note lots of people on the Monon Trail and other places not practicing social distancing or wearing face masks.
Councilor Keith Graves noted the group's contempt for large gatherings did not stop with what happened at 38th and Arlington. There were also large gatherings at Broad Ripple Park and Eagle Creek Park over the weekend.
"Our goal today is not to simply illuminate what occurred here at 38th and Arlington," said Graves, whose district includes that part of town. "… This is something that we want to ask our community members across the city of Indianapolis."
The May 2 parking lot party may have led to the death of 16-year-old Nya Cope, who was riding in a car nearby with her mom when she was struck and killed by a stray bullet.
Police aren't positive the bullet came from the party, but there were reports of violence and gunfire.
Orlando Jordan, pastor at Resurrection Community Church, said those who go to these parties might feel like they're taking back their freedom, but they're actually infringing on the freedom of their friends and families.
Plenty of people have made the decision to stay inside for the most part, he said, but their health is compromised if they have to be around others who chose to go to big parties.
"When we make decisions to go out and do the opposite of what has been asked of us," Jordan said, "we are now making decisions for other people, which is not fair."
Contact staff writer Tyler Fenwick at 317-762-7853. Follow him on Twitter @Ty_Fenwick.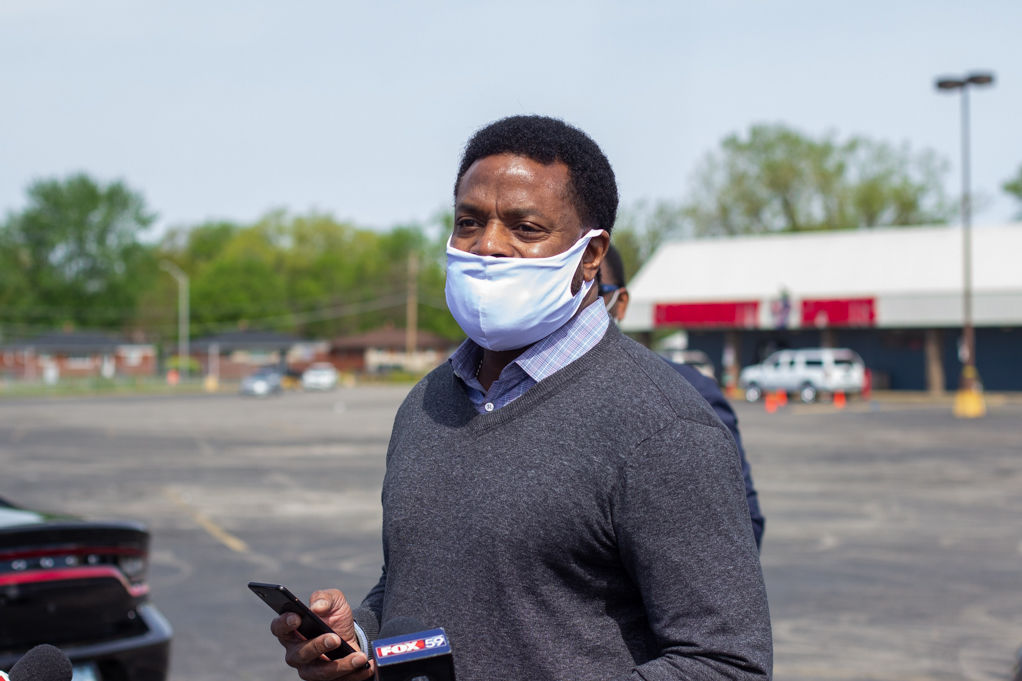 Keith Graves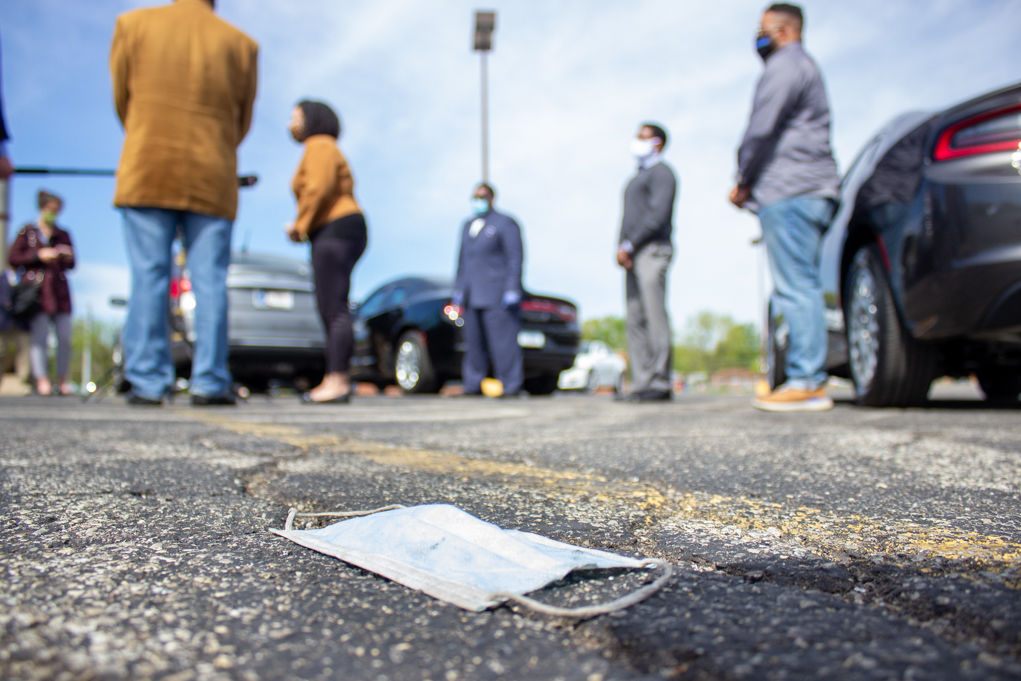 A face mask lay on the ground in an old Value City parking lot at the corner of 38th Street and Arlington Avenue, where city officials and community leaders asked residents to not participate in large gatherings. (Photo/Tyler Fenwick)