More than 2,000 creatives — from artists and musicians to actors and magicians — take over the streets of Cuba each year during a colorful celebration known as the Festival del Caribe. Last month, a group of 11 Indiana University students, along with faculty members and alumni, traveled over a thousand miles to be among the crowd. These scholars didn't come as spectators or tourists; they came with the goal of learning new moves and showcasing their skills on a global stage. 
The students are members of IU's African American Dance Company, a dance collective and for-credit class offered by Indiana University. The African American Dance Company teaches dance styles of the African Diaspora, including modern, jazz, African and Latin American techniques. 
Iris Rosa, founding director of the African American Dance Company, first visited Cuba in the 1990s. Her desire to have her students experience the country's rich history was brought to life when Cuban dance artist Milagros Ramirez, who is an instructor at the African American Dance Company Annual Dance Workshop, helped the dance company secure a spot in the festival and organize their trip. Most of the students' expenses, including their plane tickets and room and board, were covered. 
While in Cuba, the students participated in dance workshops led by professional dance companies. On the fourth day of their trip, they learned the fundamental movements of Vogue dance. On the fifth day, they took part in a dance workshop led by Ballet Folklorico de Oriente and later performed Rosa's "Anatomy of Freedom" composition during the Festival del Caribe.
Performing for hundreds of spectators and taking part in diverse dance workshops was only part of the experience. The travelers also had the opportunity to immerse themselves in Cuban culture.
"We were on the eastern part of the island, and it was very historical. It has a lot of Haitian influence, West Indian influence and indigenous Cuban influences. They were immersed in history with the African slave trade and heavy African influence in songs and music, culture and food," said Rosa.
Ryan Malone, an IU senior studying theater, was one of the students who ventured overseas with the dance company. While performing on a global stage and learning new choreography were highlights of his experience, some of his most memorable moments involved taking in the energy, culture and history of Cuba.
"To me personally, there is a different sort of spiritual energy happening everywhere we went. One day, we went to a ceremony where a priest was being inducted into the priesthood, and there was so much raw spiritual energy that it was just like going to church. There was a magical quality to it that I don't know how to describe, but it's in your soul," said Malone.
While in Cuba, the students met locals, explored the countryside and visited a copper mining town, a Catholic church and a coffee plantation. Malone said some of what he witnessed was hard to take in.
"We ended up going to this old coffee plantation in the mountains, and we learned about the process of how they made coffee. We walked into the living conditions they were in, and the working conditions they were under," said Malone. "They had nine people shoved into a little tiny room with no window and one door that opened only from the outside. That's where they kept the slaves. We saw all the chambers of where they would hold slaves for misbehaving, and how they treated women who were pregnant."
Malone recalls a hole in the ground that pregnant women would stick their bellies into during beatings in order to protect the baby. The students also examined tools that slave masters used for torture.
"That was the most impactful visit that we had during that trip historically, because so much of what our dance company talks about is the Black experience," said Malone. "Even though we were split apart from our people and our history and culture, we all experienced a unity in that horrible torture and slavery, unity in that we are all going through this together. That's the bigger story that I drew from it." 
Rosa says some of the students in the dance company traveled to Beijing earlier this year, but this trip was some of the students' first time traveling outside of the U.S. She feels traveling abroad challenges students' preconceived notions about the world.
"It's a Communist country. We always have these thoughts that it's all bad and awful, but going to Cuba, we are with people who live, work, have kids, have free education, free health care. The challenges are, there is not as much medicine, so (the students) were able to weigh a lot of that stuff. Overseas experiences mature students; they look at the world through different lenses. They look at African-descent people and learn there is a wider lens to look at Blackness and history. They were exposed to other cultures outside the United States. It teaches tolerance. It teaches what they have to do to exist in another environment," said Rosa.
Malone traveled with the dance company to both China and Cuba and says travel has expanded his worldview immensely. 
"When you go to another country, you say, 'Wow, this is a complete cultural overhaul of how we do things here.' It's a great way to see how other people are living and experiencing the world."
The African American Dance Company has been invited back to perform at next year's Festival del Caribe, and though professor Rosa is now retired, she hopes the new director of the dance company, renowned choreographer and teacher Stafford C. Berry Jr., will keep this opportunity alive for the next generation of students.
For more information on the African American Dance Company's trip to Cuba and other trips by the dance company, visit blogs.iu.edu/aadctravel.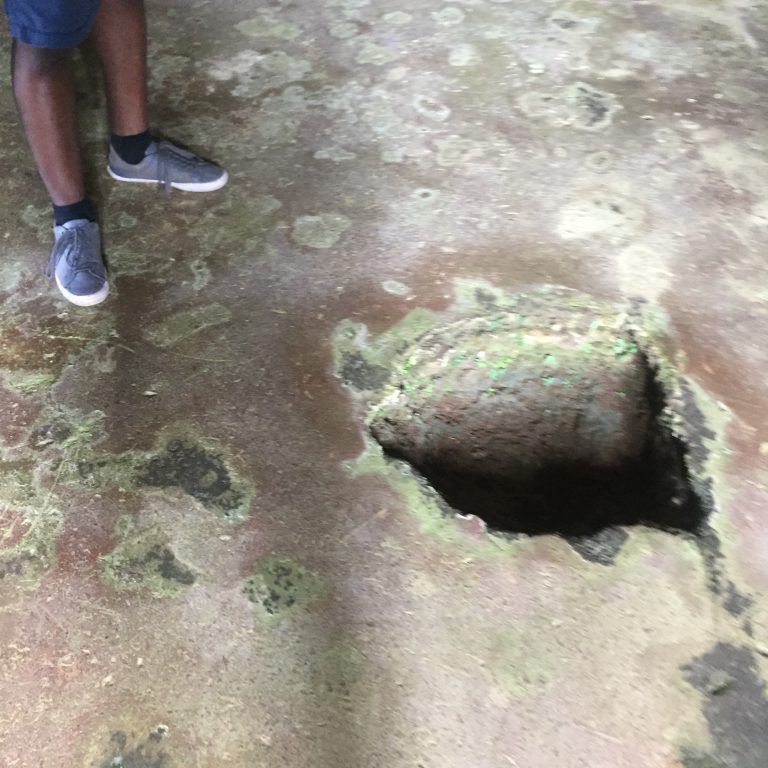 A hole in the ground used for punishing pregnant female slaves in the coffee plantation. The students also saw and touched the iron tools slave masters used for punishment and torture.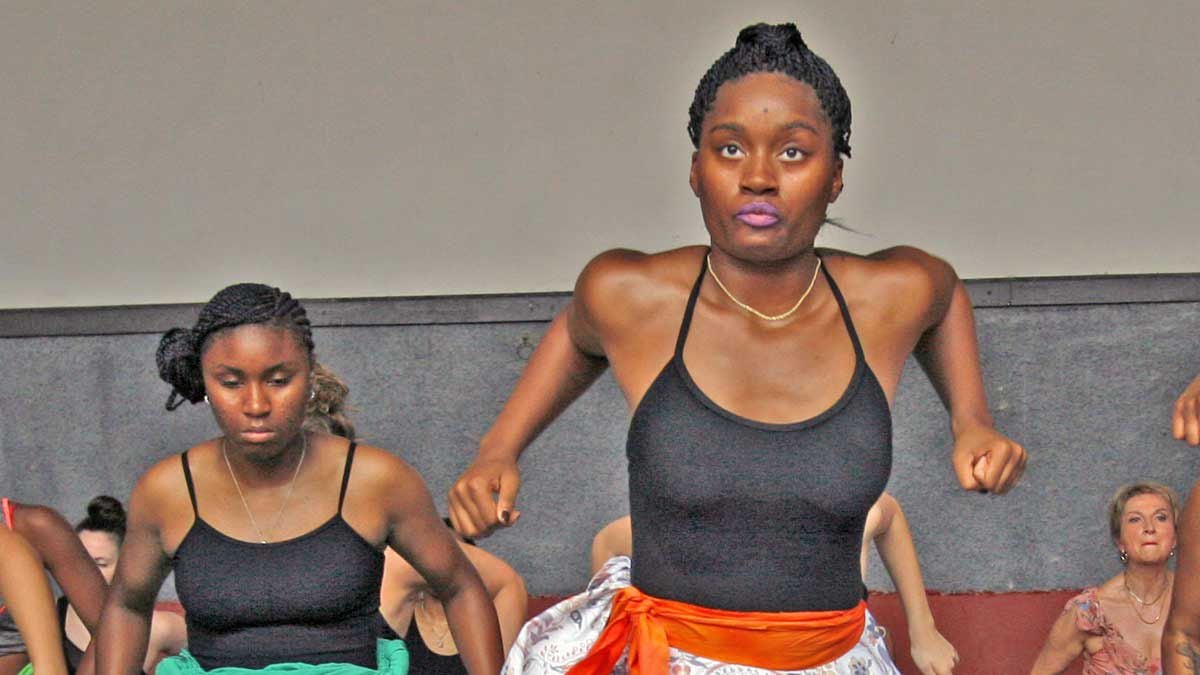 IU's African American Dance Company preformed at the Festival del Caribe.
During the annual Festival del Caribe (Caribbean Festival), also known as the Fiesta del Fuego (Fire Festival), the streets and venues of Santiago de Cuba play host to an exciting array of performances, exhibitions, workshops and street activities. First held in 1981, the festival includes more than 2,000 artists from approximately 18 countries.