Pacers center Roy Hibbert, 55, shoots over an old Indiana nemesis, Detroit's Ben Wallace, 6, as the Pacers win, 102-101.
Indiana swingman Dahantay Jones, 1, eyes the basket in front of former NBA superstar Tracy McGrady, 1, who now plays with Detroit. (Photos/W. Thomas)
TOO MUCH 'JAZZ'
Utah rookie Gordon Hayward, 20, defends the Pacers Paul George in Hayward's return home to Indianapolis, where he was a star player at Butler University. Hayward only scored 2 points, however, the Jazz dominated Indiana 95-84 at Conseco Fieldhouse. (Photo/W. Thomas)
Four-year-old Jillian Harris gets things started by singing the national anthem before the game.
New United States District Judge Tanya Walton Pratt is honored as an "Indiana Hero" at a recent Pacers game.
Indiana all-star forward Danny Granger, 33, sizes up Suns forward Grant Hill, who scored a season-high 34 points for Phoenix in helping his team win in overtime 110-108. (Photos/W. Thomas)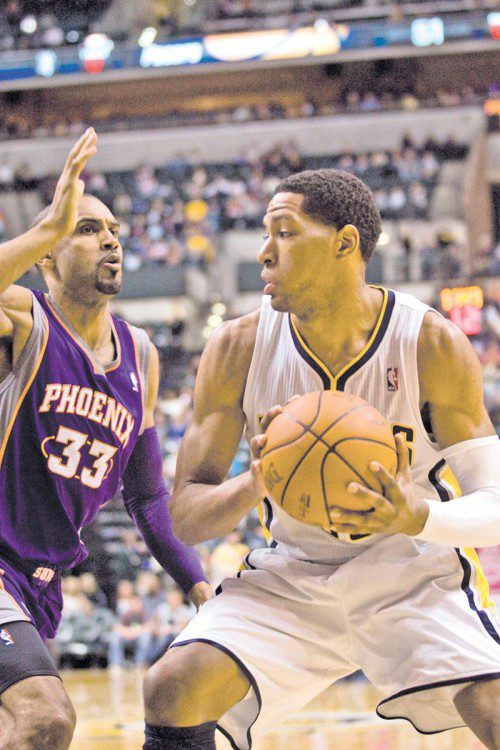 Danny Granger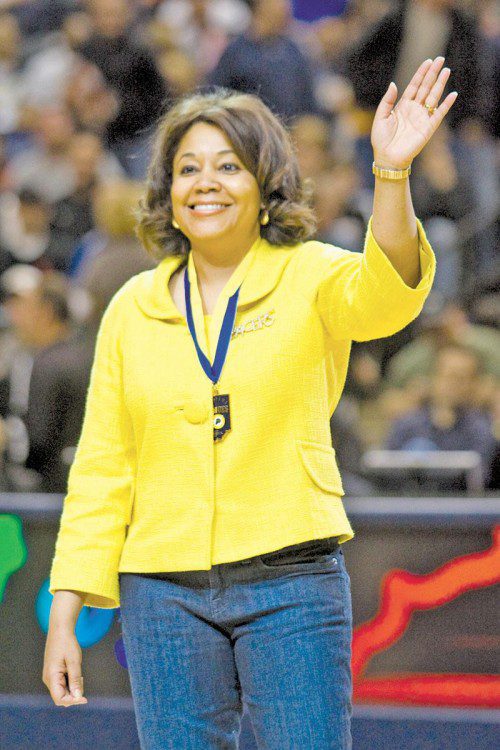 New United States District Judge Tanya Pratt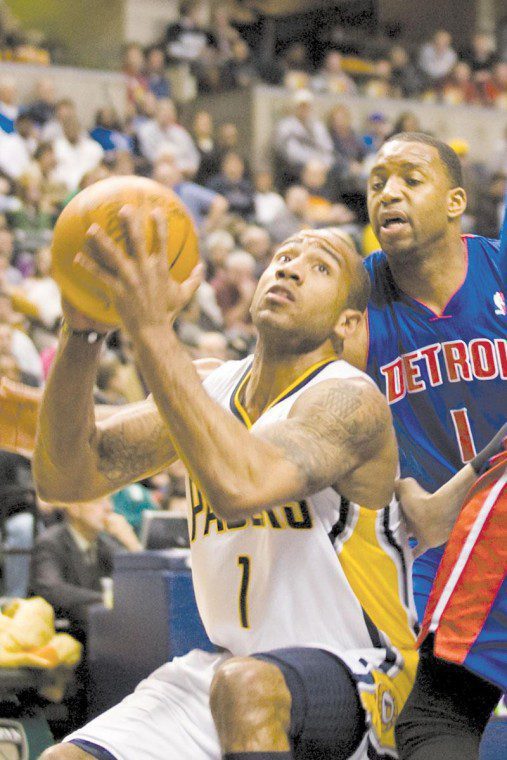 Dahantay Jones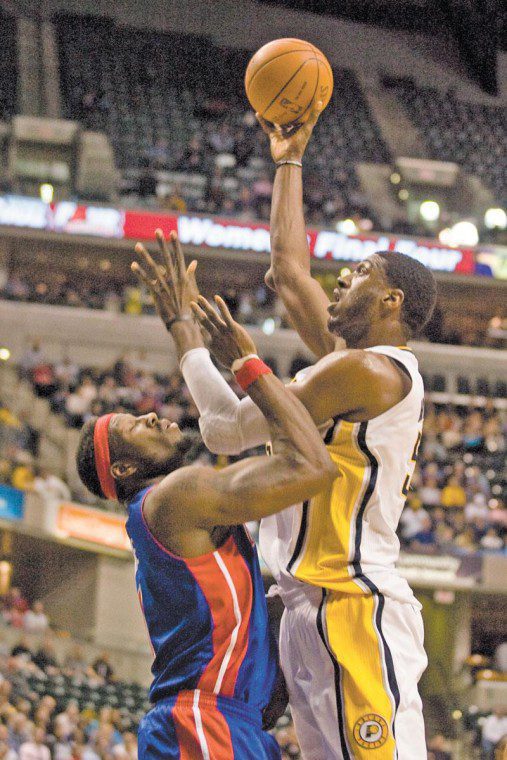 Roy Hibbert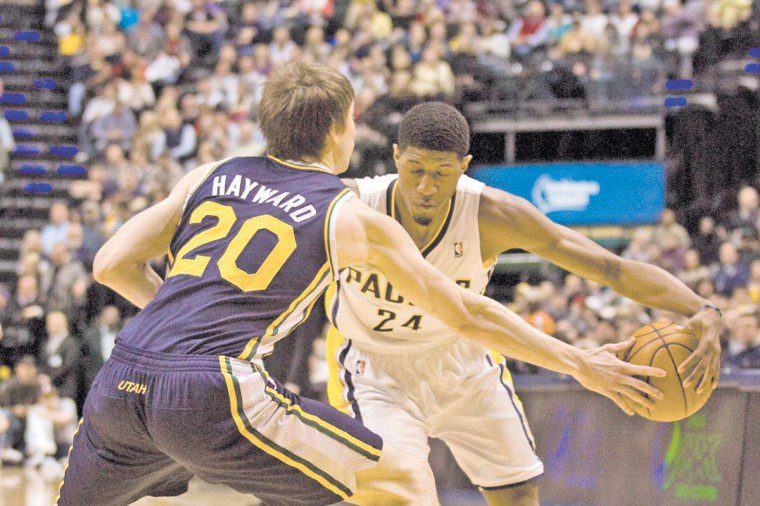 Gordon Hayward