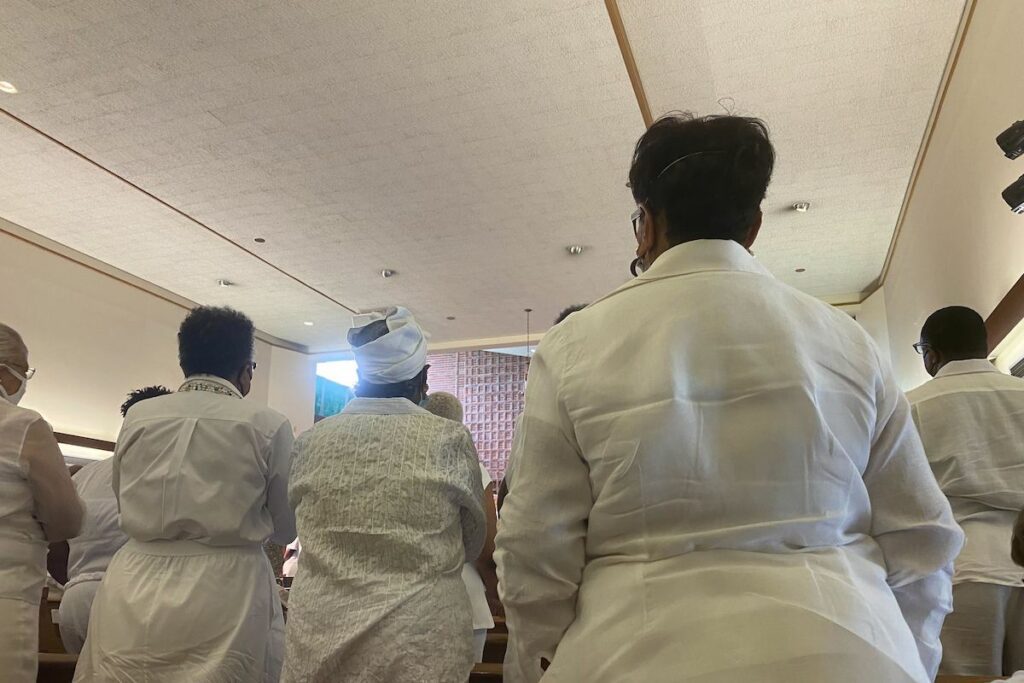 Members from four different congregations filled the wooden benches at University United Methodist Church on July 24. Everyone wore all-white clothes, the congregants and their respective pastors, for the joint worship service.
Bethel AME Cathedral Church, Crossroads AME Church, Emmanuel Freewill Baptist Church and University United Methodist Church are working together to make sure their members' needs are met.
"A new way to do the same thing," said Rev. Elaine P. Gordon of AME South District Indiana Conference. "We must be willing to make change."
When the pandemic began, many businesses closed, and in-person Sunday church service stopped as well. However, the need for church did not go away, and Black churches picked up the phone and answered the call — literally.
They began streaming Sunday services on Facebook Live, having meetings on Zoom and receiving offerings via Cash App, PayPal and Venmo. The churches had to adapt, and now that church services are back in person, they have blended the old with the new. They, as well as many other churches, continue to livestream Sunday service weekly so "no one has to miss a service," Gordon said.
The congregations have also kept mobile pay services for the offering. Rev. Carlos Perkins, the pastor at Bethel AME Church, prayed for the church and guided everyone through the offering.
After the service, the joint congregation met at Bethel AME for the "All White Jazz Brunch." The funds from the brunch went to Outreach Indiana, an organization that gives homeless teens and young adults the resources they need to gain stability in their lives.
"Whenever we come together in a joint worship experience, we need to make sure we are a blessing to someone else," Perkins said.
The event featured singer PsyWrn Simone, saxophonist Robert White and comedian Donald "FoSho" Martin.
Gordon also announced she will retire in the next few months, but she said she will continue her involvement with the Black church community.
"Preachers never retire," she said. "It's just a new way to do the same thing."
Contact religion reporter Abriana Herron at 317-924-5243. Follow her on Twitter @Abri_onyai. Herron is a Report for America corps member and writes about the role of Black churches in the community.