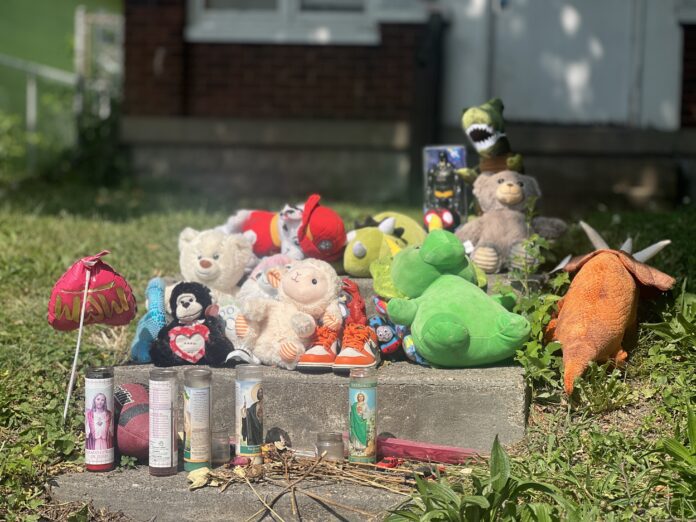 On the steps of a home on North Kealing Avenue sits a memorial full of toys and stuffed animals.
A small pair of orange and black Nikes sit in the middle of the memorial to commemorate the life of 5-year-old Hakiem Scott.
The boy accidentally shot himself inside his Near Eastside home in May.
"Whenever we have just one accidental shooting, that's too many," said Officer William Young, Indianapolis Metropolitan Police Department public information officer.
RELATED: Indianapolis witnesses nearly a dozen shootings over the weekend
Accidental shooting statistics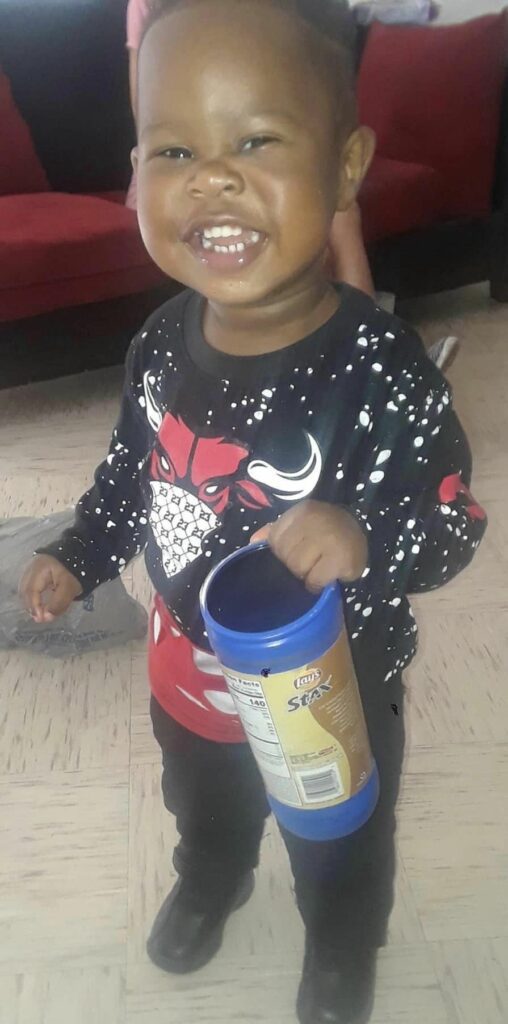 So far, there have been three accidental firearm homicides this year; Scott has not been the only accidental child shooting victim.
In April, 6-year-old Billy Ray Mack II accidentally shot himself inside his home.
IMPD is warning against accidental shootings ahead of summer, especially as it pertains to children. On June 9, three minors in three separate shooting incidents occurred.
Police confirm that they were 8, 11 and 13 years old.
As of June 5, there have been 56 nonfatal accidental shooting victims and 39 reported accidental discharges of a firearm this year alone.
These numbers do not reflect the recent shootings.
A total of 24 people were shot over one weekend from Friday, June 9, to Sunday, June 11.
Four shootings involved juveniles.
City officials speak on accidental shootings
"Three children were injured because of unsecured firearms and reckless, irresponsible behavior. We are frustrated, angry and heartbroken. The IMPD is investigating these incidents and will hold those responsible accountable," said Chris Bailey, IMPD assistant chief.
"We need parents, adults and our community to do better. The lives of our children and their future are at stake."
Officer Young said there has been an abundance of small children and teenagers getting hold of mom and dad's firearms.
Mayor Joe Hogsett released a statement on the accidental shootings involving minors on June 9 the next day.
"Last night, gun violence harmed several people across Indianapolis, including multiple children who sustained injuries in separate shootings. Yet, their true cause was no accident," said Mayor Hogsett.
"I share the anger of our community in the proliferation and reckless use of firearms in Indianapolis and pledge to continue fighting for commonsense gun safety measures to protect our most vulnerable."
Recent state law on firearms
State lawmakers dropped gun permit requirements on July 1, 2022.
Indiana residents ages 18 or older can now carry a handgun without the need for a license or permit. The exceptions being if you are indicted for a felony conviction, admitted for mental illness, or are under a protective order for domestic or family violence.
To possess a firearm, you must also be a U.S. citizen.
Having not been dishonorably discharged from the U.S. military is also a requirement.
Indiana is now one of 25 states in the country with a permitless carry law.
"So many people have access to firearms. It's important for folks to get the proper training needed because these weapons are dangerous. Even as a law enforcement officer, I have to do so many hours of firearms training," said Young.
He said along with training comes safety. He urges people to get gun locks.
Gun owners in Indianapolis can go to any public library and receive a free gun lock, which is provided by a partnership between the Marion County Sheriff's Office and the Indianapolis Public Library.
"Make sure you have your firearm in a holster if you're carrying it. I've seen accidental shootings where maybe a female is carrying it in her purse; that's not a safe thing to do," said Young.
"Treat guns as if they're always loaded. Keep it pointed in a safe direction. Keep your finger off the trigger. Know your surroundings. Know how to properly operate and clean your gun through trainings," Young added.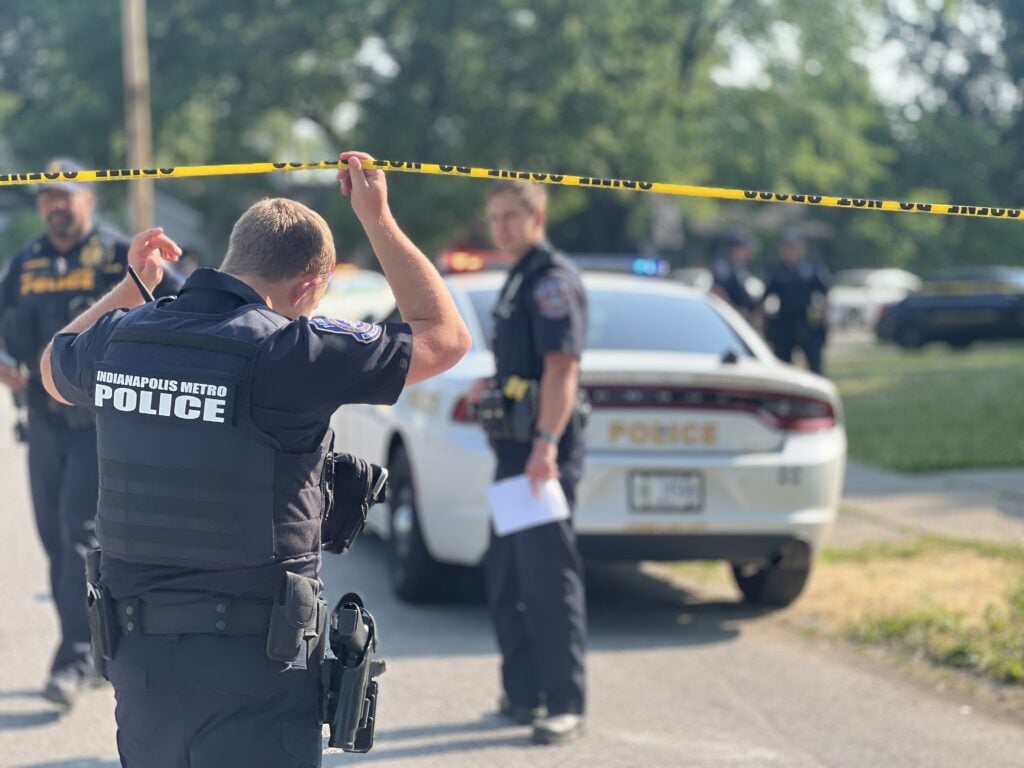 A timeline of the firearm incidents involving children
In January, a Ring doorbell camera captured footage of a 4-year-old child waving a handgun in the air inside a Beech Grove apartment. At one point, he pointed the weapon toward his head. A neighbor called police, claiming the boy was pointing it toward people.
The video received national attention.
In February, a 3-year-old accidentally shot himself in the hands. His family drove him to Eskenazi Hospital; police believe the shooting occurred inside his home on the Southside.
April 16, 6-year-old Billy Ray Mack II accidently shot and killed himself inside a home at Amber Woods Apartments on the Eastside.
May 12, 5-year-old Hakiem Scott accidently shot and killed himself inside his home on the Near Eastside.
May 31, a 10-year-old went to a local hospital after accidentally shooting himself on the Eastside.
June 10, around 2:00 p.m., a 13-year-old was shot and transported to Riley Hospital in critical condition.
Around 5:00 p.m., an 8-year-old was shot and transported to Riley Hospital. He was reportedly awake and breathing.
Later that night, around 10:00 p.m., someone shot an 11-year-old girl who was in critical condition the next morning.
IMPD is investigating these recent shootings as accidental.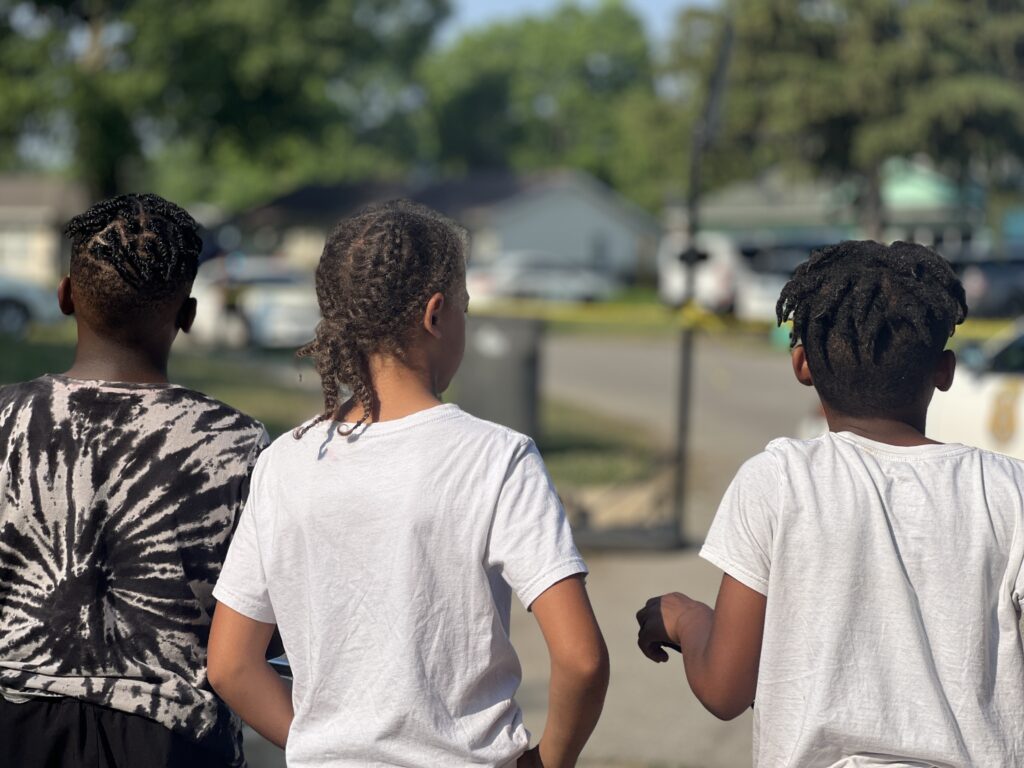 Consequences for accidental shootings involving children
In the past several years, authorities actively charged a number of Indianapolis parents with neglect after their child(ren) accessed their firearms.
According to the Marion County Prosecutor's Office, in January, Shane Osborne actively faced formal charges of dangerous control of a firearm and two counts of neglect of a dependent, specifically his 4-year-old child.
In May, formal charges of neglect of a dependent resulting in the death of his 5-year-old son were filed against Jahbar Scott.
"Our officers work continuously hard to take those guns out of the small percentage of people who can no longer lawfully carry a firearm. We have the Indiana Crime Guns Taskforce that our detectives work closely with," said Young.
IMPD is urging gun owners to be responsible with their firearms so that they do not fall into the hands of people who should not have them, especially children.
Contact staff writer Jade Jackson at 317-607-5792 or by email JadeJ@IndyRecorder.com. Follow her on Twitter @IAMJADEJACKSON