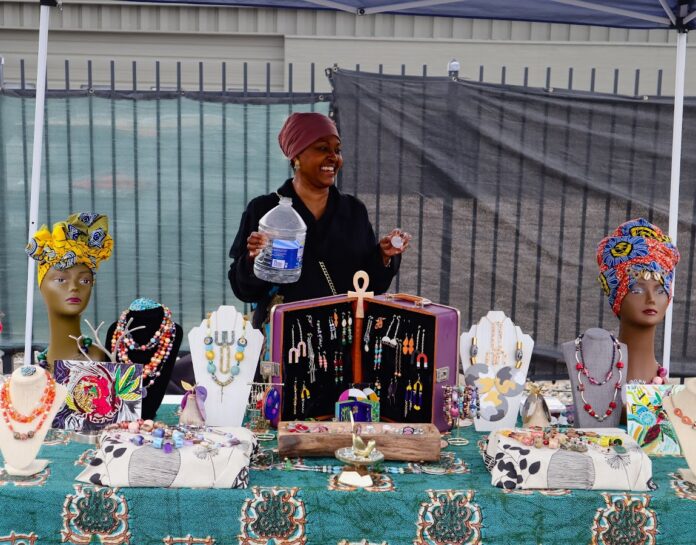 The second annual AfroFest returns to Indy this weekend.
AfroFest – A Celebration of African Culture, Music and Community is a new festival presented by Indy Black Professionals as part of their AfroBall event series. The festival is set to take place July 15 from 6-10 p.m. at the park at Phoenix Theatre. The event aims to bring awareness to African and Caribbean culture while getting people excited for more upcoming AfroBall events, said Bunmi Akintomide, president of Indy Black Professionals.
Hosting a festival over the summer is still a relatively new endeavor for Indy Black Professionals, but Akintomide said they experienced an encouraging turnout last year, and the festival is a great opportunity to get families out of the house to celebrate African culture and heritage together. 
AfroFest will feature live music from Dj Ranye and Dj Lady Locs — who will be spinning a mix of contemporary and classical African beats, which is a music genre that Akintomide said is beginning to become more mainstream but is still important to bring awareness to and introduce more listeners to.
RELATED: Indiana Black Expo's Summer Celebration: What you need to know
This year, Akintomide said they would be adding local nonprofit and community vendors to the line-up alongside local business and food vendors, such as T Glow Makeup, Infusion Juice, Kankou Elegance, BU Wellness Network, In Black n Kolor, Naptown African American Theatre Collective and more. There will also be games and activities for families and kids to enjoy.
Through a welcoming, family-friendly atmosphere, AfroFest aims to celebrate diversity and encourage community members to build new connections while engaging in cultural exploration, enjoying authentic cuisine and entertainment, and supporting local businesses.
AfroFest takes place July 15 from 6-10 p.m. at the park at Phoenix Theatre, 705 N. Illinois St. Tickets are $20 — children under 12 get in free — and can be purchased on Eventbrite. Guests 21 and over will need a wristband to purchase alcohol onsite. For more information, visit afroballindy.com.
Contact staff writer Chloe McGowan at 317-762-7848 or chloegm@indyrecorder.com. Follow her on Twitter @chloe_mcgowanxx.