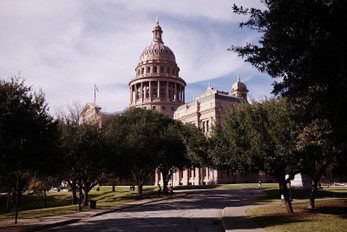 Earlier this month, Florida lawmakers passed a bill that essentially bans DEI programs in Florida's public colleges and universities. Other states appear to be following their lead.
Over a dozen states have current or forthcoming legislation targeting DEI practices in higher education.
Diversity, equity, and inclusion (DEI) programs are typically described as systems or practices that promote equality and end discrimination along lines of difference. Many colleges and universities adopted such programs in 2020 in the fallout of George Floyd's death. But conservatives often argue that DEI is a form of discrimination itself.
"If you look at the way this has actually been implemented across the country, DEI is better viewed as standing for discrimination, exclusion, and indoctrination," said Florida Gov. Ron DeSantis during a bill signing. "And that has no place in our public institutions."
The bill signed by DeSantis defunded diversity, equity, and inclusion programs at Florida colleges and universities. A bill in North Dakota would prevent students, professors, and other employees from being asked about their political or ideological viewpoints. A bill in Missouri would remove diversity statements in the hiring process. And a bill in South Carolina would prohibit schools from mandating diversity training.
Texas looks like the next state to join Florida, as both chambers of lawmakers agreed to advance a bill banning DEI offices, programs, and training at publicly funded universities. That bill now heads to Gov. Greg Abbott, where a signature is expected. The bill's sponsor, Sen. Brandon Creighton, echoed a similar sentiment to Gov. DeSantis.
"The days of political oaths, compelled speech, and racial profiling in university hiring are behind us," said Creighton in a statement. "Moving forward, Texas will prioritize the advancement of the most qualified individuals and endorse policies that promote diversity and equality for our great state."
Most of the states passing laws around DEI have heavy Republican majorities, thus such legislation faces little political opposition. However, democrats, students, colleges, and advocacy groups have cried foul. The National Association for the Advancement of Colored People (NAACP) went as far as issuing a travel advisory for the state of Florida.
"Once again, hate-inspired state leaders have chosen to put politics over people," said Leon Russell, chair of the NAACP board of directors. "Governor Ron DeSantis and the state of Florida have engaged in a blatant war against principles of diversity and inclusion and rejected our shared identities to appeal to a dangerous, extremist minority."
All of this comes as the Supreme Court decides the fate of affirmative action, which is seen by many as the main legal foundation for DEI programs. Most legal experts expect the heavy conservative majority on the court to strike down the longstanding practice. That decision is expected later this summer.
Contact Indy Kids Winning Reporter Andrew Pillow at andrewp@indyrecorder.com. Follow him on Twitter @AndrewPillow.
Andrew's work is supported through a partnership between Indy Kids Winning and the Indianapolis Recorder. Visit indykidswinning.com to learn more.