The 27th annual Art & Soul festival returns next month, kicking off Black History Month in Indianapolis with events celebrating music, dance, visual art and literature.
Channie Jones, director of equity partnerships at Indy Arts Council, has overseen Art & Soul for the previous two years and said this year's festival will look a little different. With three main events throughout February, Jones said Art & Soul will now include works and appearances from alumni-featured artists to help "pass the baton" to a new generation of artists.
"What's really fun about this year is we're doing it sort of open house-style and incorporating all art forms: visual, music, theater and dance," Jones said. "We'll have a retrospective of alumni-featured artists — 27 years of featured artists' new or evolved work."
The festival kickoff takes place Feb. 3 at 6 p.m. at Gallery 924 at Indy Arts Council & The Cabaret, 924 N. Pennsylvania St. "Kings & Queens: Beyond What Has Happened So Far" takes place in the gallery from 6-9 p.m. and is free to attend.
"The Reveal" takes place at The Cabaret from 6-7:30 p.m. and features works from 10 local artists, including featured visual artist Jamichael Kyng Pollard and performances by both current and alumni artists. Tickets for "The Reveal" are $15 and must be reserved ahead of time on Eventbrite.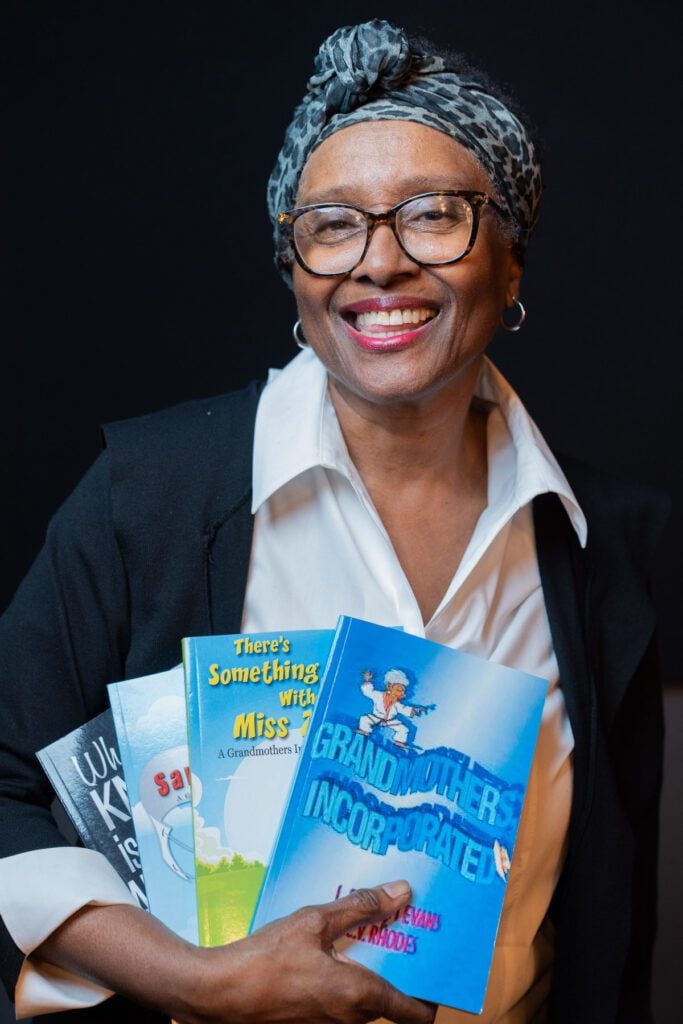 In addition to Pollard, other featured artists for Art & Soul 2023 include jazz musician Brandon Douthitt, dancer Adrienne D. Jackson and author and playwright Crystal V. Rhodes. Each of the artists will showcase their work during the "Featured Artist Showcase" on Feb. 8 at 7 p.m. at the Jazz Kitchen, 5377 N. College Ave.
"One can expect a celebration of African American artists in Indianapolis in four different venues, written, dance, visual arts and music," said Rhodes, a longtime mystery and romance novelist. "Each one of us will get a chance to showcase our talents in one shape or form."
Rhodes was a featured artist at Art & Soul back in the '90s but said she's excited to see what the new format of the festival brings. Actors Ink Theatre Company will perform an excerpt from a play Rhodes co-wrote at The Cabaret and she will do a poetry reading at the showcase in an effort to highlight "mature women as unstoppable forces of endurance resilience and creativity."
Although this year's festival is more intense, Rhodes said it's shaping up to be a more intimate experience and she's curious to see how it all works out between herself and working with the other artists.
"It does highlight African American artists and I'm really all for celebrating that since I'm one of them," Rhodes said. "Not just in Black History Month but all the time because we're out there and it brings attention to our different crafts."
The final event of the festival will take place Feb. 28 at the Arts Garden where Art & Soul will host "Celebration + Wes Montgomery Tribute," which includes a Rob Dixon-led tribute to the late Indianapolis native and jazz guitarist.
"We will have his family incorporated in the celebration as well as local artists just to share how his work has impacted their current style," Jones said. "He would have been 100 years this March." 
The celebration includes an art show, vendors, a cash bar and live performances from DJ Rusty Redenbacher, Alaina Renae, Damon Karl, Dr. Lasana Kazembe and more.
Tickets for the 27th annual Art & Soul festival start at $15 and can be purchased at indyarts.org/about/art-soul.
Contact staff writer Chloe McGowan at 317-762-7848 or chloegm@indyrecorder.com. Follow her on Twitter @chloe_mcgowanxx.