Black Panther, the upcoming Marvel film that allows audiences to explore the Afrofuturist world of Wakanda, has both superhero fans and Black culture enthusiasts eagerly awaiting its February 16 release. Viewing parties are being organized around the country, and Hoosiers will have no shortage of options when deciding when, where and how to commemorate the occasion. 
Indianapolis Resident Aja Johnson was inspired by conversations she had with friends at church to organize a movie screening party. After posting the event online interest in the screening party grew beyond what she originally anticipated. 
"I didn't intend for it to be for more than 50 to 100 people, and when I created the event on Facebook it exploded. I was like, wow, let me reach out to some other theaters and get some more seats," said Johnson.
She is hosting screening parties at the Indiana State Museum and at Georgetown Cinemas Indianapolis West, as well as a pre-show gala at the Madame Walker Legacy Center (formally the Madame Walker Theatre Center). She hopes the events will offer Hoosers a unique experience with others who are equally excited about the film.
"At the movie screenings, people are coming in cosplay, which is when they design their own costumes. People are also welcome to wear African dress, and we will have a red carpet or an African carpet at these events," said Johnson. "At the party, we are taking it a step further. We took the chance to marry Wakanda and Africa. Jiallos is catering that event. People can eat jerk chicken and goat. There will be a dance teacher demonstrating African dance. It adds a personal touch that you can't get from the movie theater. It's a homecoming." 
At the party, Johnson will provide opportunities for people to learn the history of real African countries while celebrating the technological utopia of Wakanda. Johnson hopes that people who come out to the festivities will leave with more reasons to celebrate themselves and their history, beyond the charms of a fictional world. 
"In the time that we live in, we have excellent Black films. But with Marvel, we are finally seeing a Black superhero celebrated on the national level, and Marvel stays true to the background and upbringing. I think the excitement is because we feel like we can relate to this character, and it is not someone being brought down or being made lowly. They are in a position of African royalty. We get to see that, celebrate that and celebrate ourselves," said Johnson. "Some question if African-Americans are interested in this kind of film, and the answer is absolutely. I think of myself, and the fact that I am able to sell 1,500 seats. We really can make a difference with what we choose to spend our money on. We are making sure the films we want are celebrated." 
Experience Wakanda
-Indiana State Museum's IMAX theater: Screening party takes place Saturday, Feb. 17 at 7 p.m. Tickets cost $20.
-Georgetown Cinemas Indianapolis West: Screening parties take place Friday, Feb. 16 at 7 p.m. and 10 p.m. and Saturday, Feb. 17 at 1 p.m. and 4 p.m. Tickets are $11 during matinee hours, $13 after 6 p.m. and includes popcorn and a drink. 
-The Wakanda Experience Black Panther Pre Show Gala takes place Monday, February 12 from 7 p.m. till 10 p.m at the Madame Walker Legacy Center. Learn more and purchase tickets to these events at 2018marvelmovieblackpanther.eventbrite.com.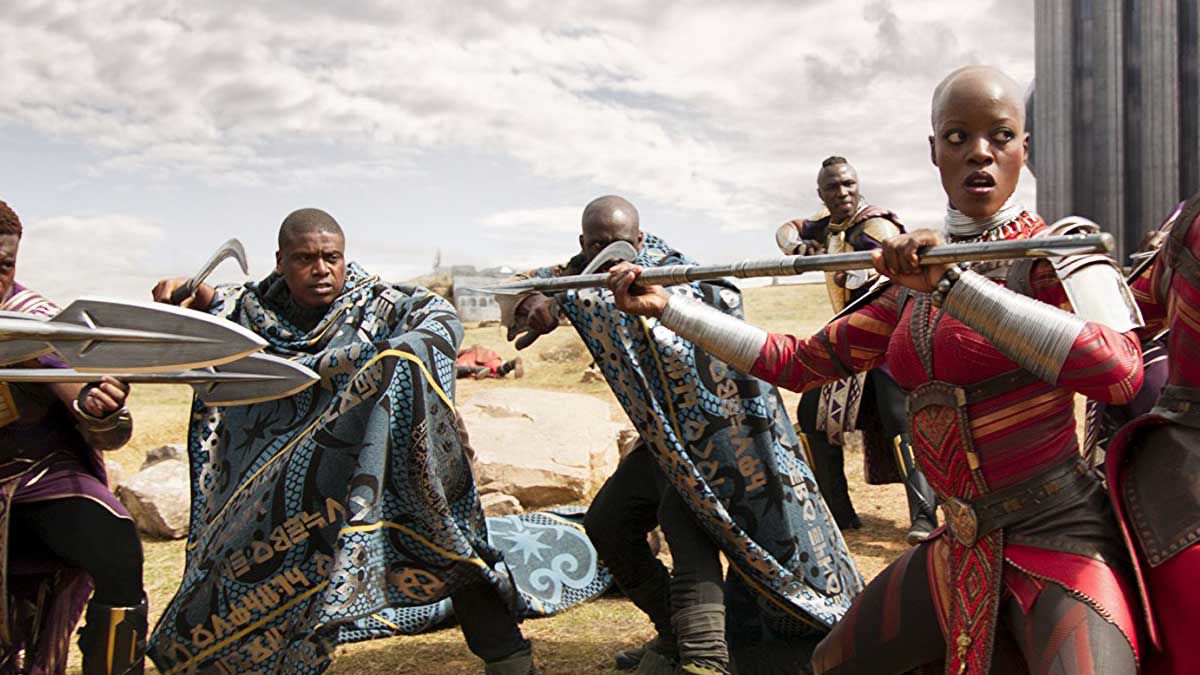 About the film
After the death of his father, the King of Wakanda, T'Challa returns home to the isolated, technologically advanced African nation to succeed to the throne and take his rightful place as king. (Source IMBM.com)
">

About the film

After the death of his father, the King of Wakanda, T'Challa returns home to the isolated, technologically advanced African nation to succeed to the throne and take his rightful place as king. (Source IMBM.com)