A small but growing number of Black Americans are giving new meaning to the term "soul food" by bypassing animal-based food products in hopes of better health. Many famous faces are included in this number, such as Erykah Badu, Tia Mowry and Vanessa Williams. Alisha Madden, owner of local food truck Vegesaurus, is seeking to share the vegan lifestyle with Indianapolis by offering a variety of healthy meals at affordable prices. 
Madden says her family's history of obesity-related issues inspired her to seek a healthier lifestyle. After moving to Arizona and making friends who were vegetarian and vegan, she decided to give it a try. 
"In Arizona, it's normal not to eat meat. When I moved back to Indy, everybody thought it was weird. I would go to a restaurant and try to order food, and they were like, are you sure you don't want meat?" she said.
Madden feels there is a huge misconception about the types of food vegans eat and that most restaurants' vegetarian and vegan options are extremely limited. 
"People think all we eat are salads. When I am at home, cooking food in my kitchen, I don't eat salads. People should try vegan food that is made by a vegan, with spices and things to make it taste good," said the chef.
Hoosiers who want to give vegan food a try will not have to look hard. Madden sets up shop at various locations across the city, including Broad Ripple Park and downtown Indy. Customers can keep up with the location of the food truck by following the Vegesaurus Facebook and Instagram accounts. 
I caught up with Madden while Vegesaurus was stationed outside of the Indiana Blood Center. She was very helpful while I decided what to order, describing the various menu options and telling me which ones were crowd favorites. 
I ended up trying two items: the Omnivore and Non-Extinction. The Omnivore, which consists of southern-fried cauliflower, cilantro jalapeno slaw and hickory BBQ sauce, was my favorite by far. I didn't know vegan food could be packed with so much flavor. Though I don't think I'll be giving up meat for good anytime soon, I learned that there are many yummy vegetarian and vegan options out there. If the taste isn't enough to entice you, the fact that all menu items are under $7 offers additional incentive to give it a try. 
For more information on Vegesaurus, visit facebook.com/Vegesaurus.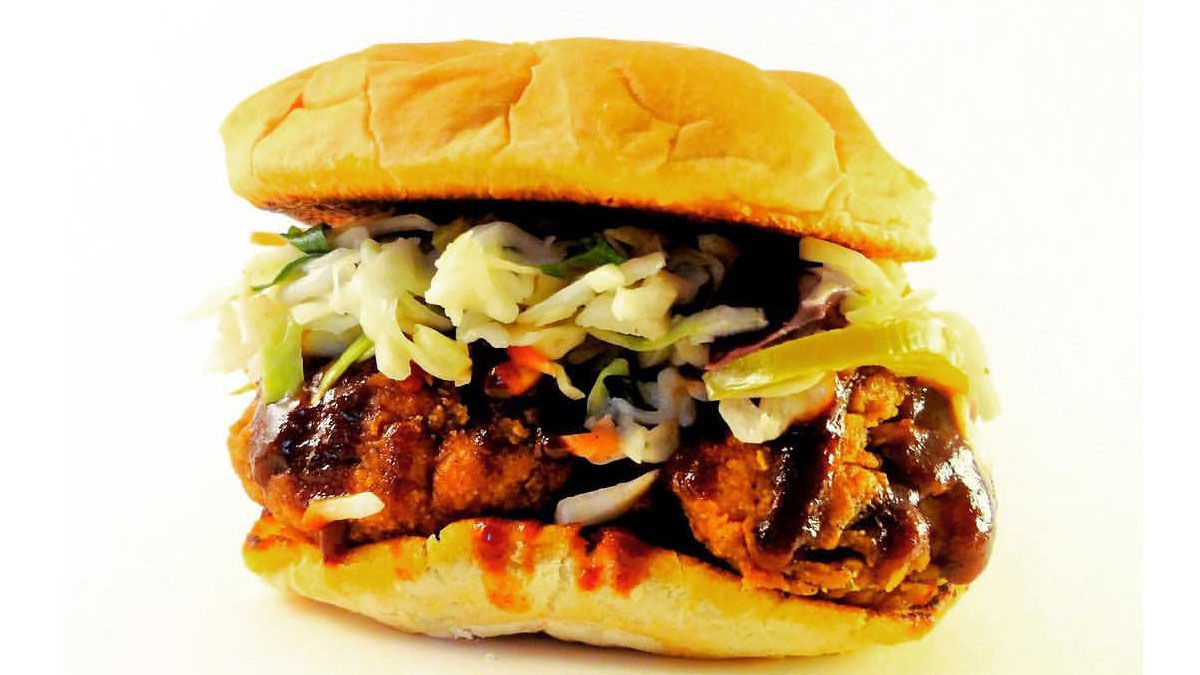 the Omnivore