Celebrating its 50th season, Beef & Boards Dinner Theatre opened its production of the stage musical "Footloose" Feb. 9.
Bringing the same magic and musical numbers as the 1984 movie musical, the Tony Award-nominated production, which was adapted for the stage by Dean Pitchford and Walter Bobbie, follows rebellious teen Ren McCormack (Daniel Alan Dipinto) and his now single mother Ethel (Sarah Hund) as they relocate from their home in Chicago to rural Bomont. Their story takes a turn when Ren quickly starts running into trouble at school, work, church and — well, everywhere once he finds out dancing is illegal in Bomont.
Though Beef & Boards took a small liberty with the addition of modern cellphones and laptops — though these devices existed in the '80s, they were not in general use due to their size, weight and cost — this production of "Footloose" stays true to all the fan-favorites songs, such as "Footloose," "Let's Hear it For the Boy" and "Almost Paradise."
As far as casting goes, this is one of the most diverse and well-rounded casts I've seen in a local professional theater production. This show is dance-heavy — with stunning leaps, lifts and toe touches thrown into Doug King's choreography and over the top group numbers that threatened to break the stage. I was only disappointed I wasn't up and dancing with them.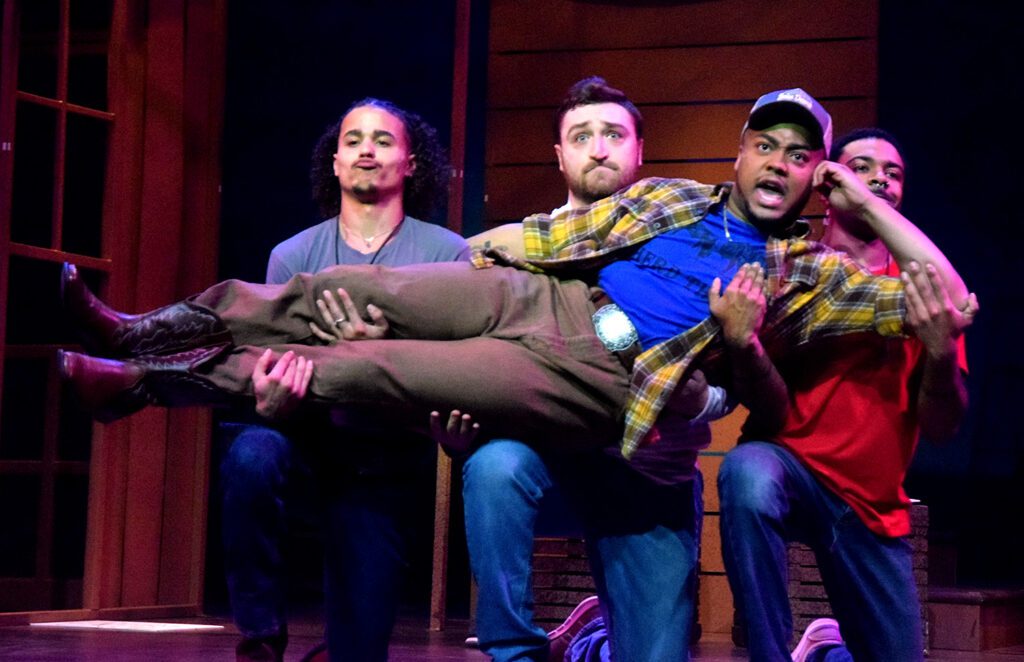 Directed by Heather Patterson King, "Footloose" captured the hearts of audience members between shocking and solemn moments, out-of-pocket humor and the blatant absurdity that accompanies a local ordinance banning dancing following a tragic accident that took the lives of four students.
Battling with his inability to sit still and coming to grips with his father walking out on him and his mother, Dipinto's portrayal of Ren is beloved. Boyish humor and charm, charisma and impressive "Newsies"-worthy dance moves make him a joy to watch onstage.
Meeting his match in Ariel Moore (Sharaé Moultrie), the minister's daughter, Ren quickly falls for her as they begin plotting to overturn the law prohibiting dancing, finding comfort in their shared losses. Moultrie's melodic soprano voice and femme fatale allure on stage was rivaled only by her ability to freeze the audience in place during the dignified moments between the jokes, leaving us hanging on to her every line and lyric.
Easily the audience's favorite character, Willard (Noah Nehemiah Robinson) had us in the palm of his hand from his first entrance. Through a characteristically humble lisp, dramatic facial expressions and body language, darling sense of humor and his token cowboy hat, Robinson's portrayal of Willard added a gentle layer of nuance to the character left unseen in the original film and the 2011 reboot.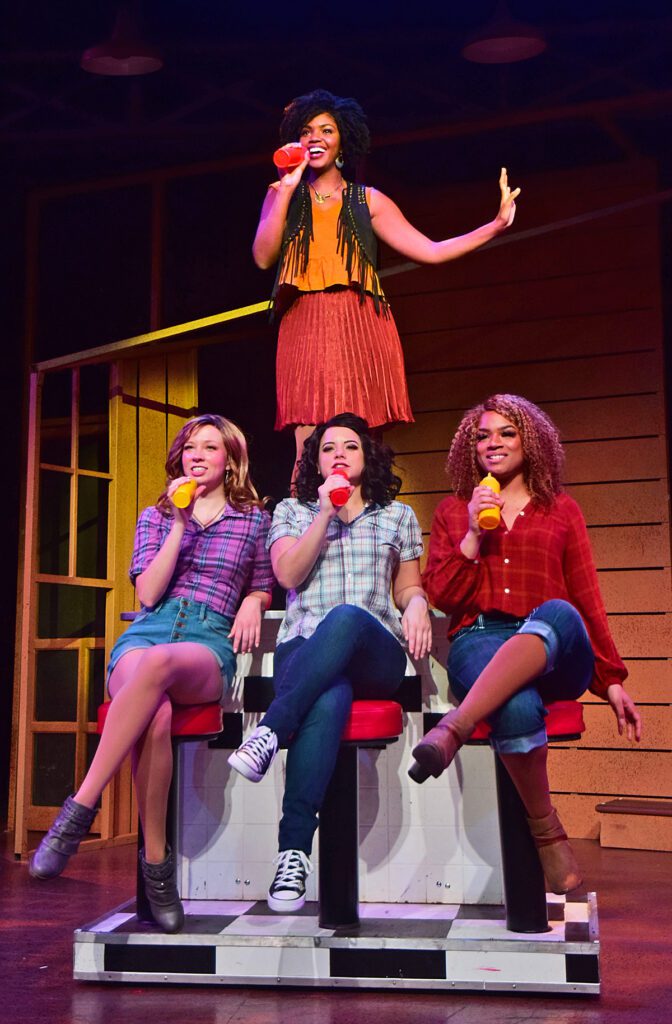 I love a good men's ensemble as much as the next theater gal, and audiences are in for a treat when Robinson takes the stage with Lyle (Antony Winfrey), Travis (Brandan Aughinbaugh) and Bickle (Reno Moore) for "Mama Says." It's rare a four-part harmony can make me giddy, but this number had just about everything live theatre promises.
I always try to make note of company members and those shining in supporting roles, and Eddie Curry and Kathi Ridley-Merriweather showcased their stunning chemistry in their sobering portrayal of Rev. Shaw and Vi Moore. However, I was absolutely captivated by the trio of Urleen (Logan Hill), Rusty (Shelbi Berry Kamohara) and Wendy Jo (Maya Mays). 
There's an unexpected power in their dynamic onstage, which shines through in their number "Somebody's Eyes," and comes back to zap you again when Ariel joins the trio for a diva moment in "Holding Out for a Hero" — which may arguably be the best number in the whole show.
Though the PG-13 rating is a little generous, Beef & Board's "Footloose" was fun — from the modernized costuming to the unique set design and delightful casting.
"Footloose" is showing at Beef & Boards Dinner Theatre, 9301 Michigan Road, for 52 performances through March 26 weekdays and Saturday evenings at 8 p.m., Sundays at 7 p.m., and select matinees at 1 p.m. A dinner buffet will be served prior to each show. Tickets start at $52.50 and are available to purchase at beefandboards.com.
Contact staff writer Chloe McGowan at 317-762-7848 and chloegm@indyrecorder.com. Follow her on Twitter @chloe_mcgowanxx.