Headed to one of the three public, in-person meetings about the electric vehicle infrastructure plan in Indiana, Denise Abdul-Rahman got lost.
The meeting was at an Indiana Department of Transportation (INDOT) district office in southern Indianapolis, and Abdul-Rahman, like many other community members and leaders, saw the location of the meetings as another obstacle for Black people and other minorities to overcome when trying to be included in the conversation.
Abdul-Rahman is the leader of the Indiana Alliance for Equity, Diversity and Inclusion for Electric Vehicle Infrastructure and Economic Opportunities — a statewide alliance which advocates for Black businesses, faith-based institutions, nonprofit organizations, public schools and individuals to reap the benefits of having electric vehicle charging stations in their communities. The alliance was created to ensure the state's plan for electric vehicle infrastructure deployment includes the input of the Black community.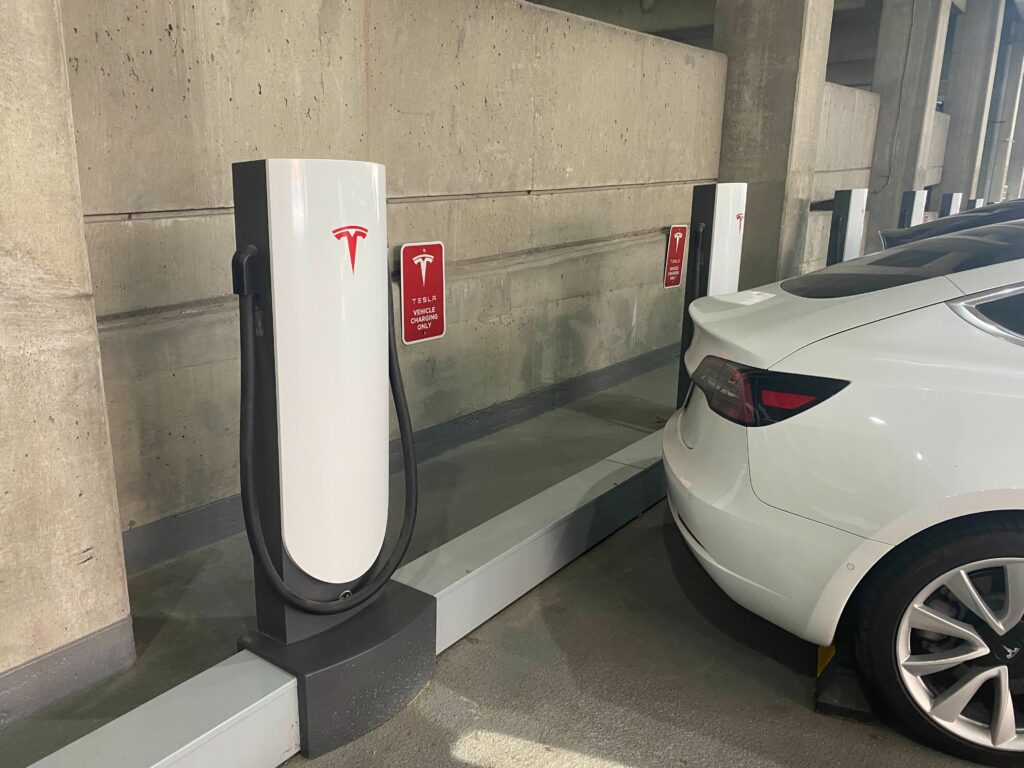 "It would be better to build it with us than without us," said Abdul-Rahman, who is also state chair of environmental and climate justice for the Indiana NAACP chapter. "They should have had someone that could help them with the equity, justice, civil rights frame from day one. Then, they would not have made the mistake in those three areas from the very beginning."
In November 2021, President Joe Biden signed the Bipartisan Infrastructure Law (BIL), which over the next five years will provide Indiana with $100 million to deploy electric vehicle charging stations throughout the state. Since the signing of the legislation, INDOT began the planning process to decide where the charging stations should be, but alliance members are questioning if the process is equitable and inclusive for Indiana's minority population.
To create a well-rounded plan, Rep. Cherrish Pryor, D-Indianapolis, suggested INDOT needs feedback from every stakeholder group and legislator.
"Because legislators know their districts and minority organizations know their communities, they can provide you with the best information about where to place EV stations in the areas they represent," she said in a letter to INDOT.
In a letter responding to Pryor, INDOT said it is thinking about diversity and inclusion when it comes to electric vehicle infrastructure, but it is trying to gather as much information as possible to deliver a plan in a "brief timeframe."
With only three in-person feedback sessions, limited to 50 people per session and in areas the coalition says are out of reach to minority and disadvantaged groups, the alliance saw issues with the process. In a letter to INDOT the alliance asked the department to delay the initial deployment draft ahead of an Aug. 1 deadline to submit plans to the federal government.
When Abdul-Rahman began building the alliance, she sought out Black faith-based institutions because of the impact they have on the community.
Dr. Lionel Rush, president of the Interdenominational Ministerial Alliance of Greater Indianapolis, joined the alliance because he remembers when the construction of Interstate 65 and Interstate 70 displaced many Black people from their homes in the 1960s and '70s and hopes that by getting in front of the issue, the alliance can stop something like that from happening again.
"There's going to be a whole new era of transportation in the United States," he said. "Here's the train that you either have to catch or be left behind, and I don't want our people to be left behind."
The alliance also believes that by being a part of these conversations, they can create more job and economic opportunities for the Black community and Black businesses.
One of the few minority-owned businesses that has installed electric vehicle charging stations is Black & White Investments, a real estate development and construction services business. Gary Hobbs, CEO, has installed four vehicle charging stations in a diverse neighborhood on the southeast side of Fort Wayne.
"It's absolutely critical that these ethnically diverse areas benefit from these EV stations," Hobbs said.
The charging stations have been up and running for a year, according to Hobbs, and he predicts there will be more benefits in the future as the price of electric vehicles goes down.
INDOT will hold a public virtual engagement session from 6-8 p.m. EST July 13. The session will be online, and any interested person, group or business can register at eventbrite.com.
"It's going to happen," Rush said. "The question becomes when and where are Black and brown people going to fit in that decision."
If you are interested in joining the alliance, fill out the Google Docs form page.
Contact religion reporter Abriana Herron at 317-924-5243. Follow her on Twitter @Abri_onyai. Herron is a Report for America corps member and writes about the role of Black churches in the community.
ELECTRIC VEHICLE INFRASTRUCTURE PLAN MEETING
INDOT will host a public virtual engagement session to get feedback on the state's plan to deploy electric vehicle charging stations. The session is open to any individual, group or business interested in joining the conversation.
When: 6-8 p.m. EST July 13.
Where: Online at eventbrite.com.