The Indianapolis Metropolitan Police Department (IMPD) released body camera footage nearly 20 days after the officer-involved shooting of 49-year-old Gary Harrell during a traffic stop.
The footage showed Harrell being shot in the back while fleeing from IMPD Officer Douglas Correll.
The Black Church Coalition of Faith in Indiana said this recent incident of a police-involved shooting appears to be following a distressing pattern within the IMPD.
RELATED: 'That's two Black men gone:' Community mistrust of IMPD
In a statement addressing the issue IMPD responded:
As in previous cases, it involves a police officer who seemingly disregarded training protocols, resulting in the shooting of a typically Black male suspect. These officers are routinely placed on administrative leave with pay, only to be reinstated without facing any consequences.
The Black Church Coalition is now calling for the immediate termination of the IMPD officer involved in the shooting of Harrell, which took place on August 3, 2023, near 34th Street and Parker Avenue on the city's Eastside.
"It is evident from the bodycam footage that the officer violated training policies. Why is he still receiving pay while Chief Randal Taylor has dismissed officers for lesser infractions?" said Pastor Peris Lester of Phillips Temple CME Church, located just three miles from the incident.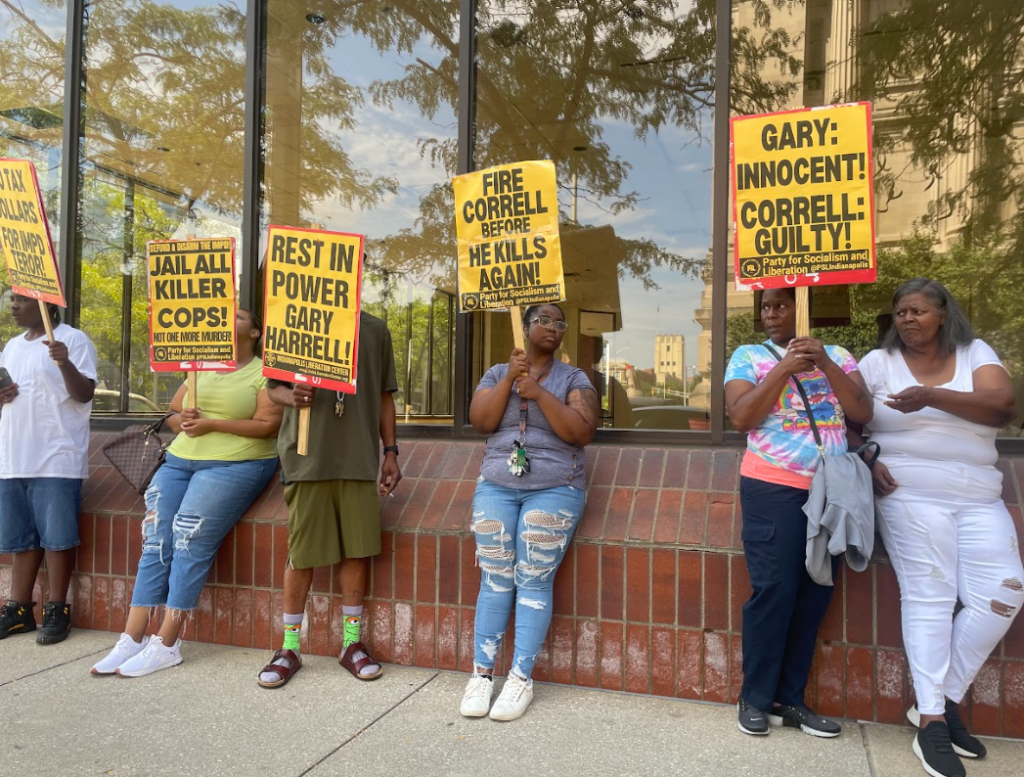 The Black Church Coalition
On Sept. 5, the Indianapolis Party for Socialism and Liberation held a justice rally for Harrell in front of the Marion County Prosecutor's Office.
"We felt that this was necessary because his family has been very upset by this and wanting to have action take place to demand justice for Gary. We see that the prosecutor can charge people with crimes very quickly unless it's the police," said organizer Noah Leininger.
"When IMPD murdered Herman Whitfield III, it took them over a year to decide to press charges, and it required a movement of the people to show the leaders in the city that we aren't going away."
They protested outside and requested to speak with Prosecutor Ryan Mears to lay out their demands:
1.) Charge IMPD officer Douglas Correll immediately
2.) Ensure Correll no longer receives pay and returns any pay received by IMPD since August 3, 2023
3.) Have Prosecutor Ryan Mears try the case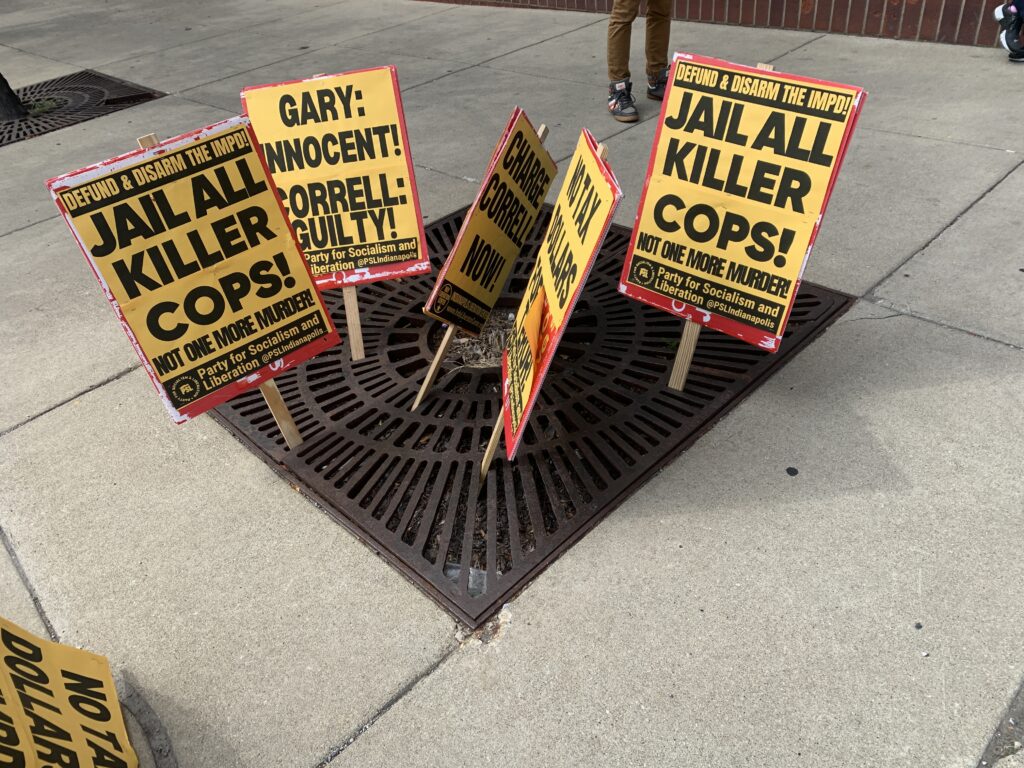 "They sent a couple of the Black workers to meet with people instead of Prosecutor Mears himself, but the demands raised by the family was an opportunity for those demands to be amplified," said Leininger.
A week before the rally, Leininger attended a community meeting with IMPD officials. Members of the Black Church Coalition were also there to discuss officer-involved shootings.
"I really felt like that meeting was just an attempt by the prosecutor's office and IMPD to get their narrative out there. They played that incredibly biased video that they edited to show their side of things," said Leininger.
Officer-involved shootings
"They said when they adopted the body cams that this will be a tool to help accountability with the police, and we haven't seen that happen. What ends up happening is we get these videos of police shooting and murdering Black people."
The Black Church Coalition said IMPD not only demonstrates a troubling disregard for life in these fatal shootings but also continues to prioritize its own interests. This further erodes trust within the community, particularly among the city's Black and brown residents.
RELATED: Suspended IMPD sergeant sentenced to 1 year in federal prison for using excessive force during arrest
Additionally, the Black Church Coalition is demanding that U.S. District Attorney Zachary Myers initiate an immediate civil rights investigation into the department due to a recurring pattern of excessive force against Black citizens in Indianapolis.
Black Church Coalition leaders also emphasized the necessity of an independent investigation by the Department of Justice. They want the department to provide answers to Harrell's grieving family. They also want the department to address the public's growing distrust in institutions meant to serve and protect them.
Harrell's mother, four sisters and six adult children are still in shock.
They are calling upon IMPD and the Marion County Prosecutor to investigate the shooting fully and fairly. This includes carefully considering criminal charges against Correll.
Contact staff writer Jade Jackson at (317) 762-7853 or by email JadeJ@IndyRecorder.com. Follow her on Twitter @IAMJADEJACKSON