Pastor Adrienne Overton was installed as senior pastor of Eden Missionary Baptist Church on Aug. 21., making her the first Black woman elected into the role in the Baptist church locally.
"I did that," she said. "I couldn't have did that without God, my family and my church."
Traditionally, it's rare for Baptist churches to have a woman as pastor, but when Overton's father, Pastor Emeritus Bennie A. Shobe Jr., retired, he and the congregation accepted and elected her as senior pastor.
This did not come without pushback from other Baptists in the community. During the installation, Overton recalled overhearing a conversation her father had with a Baptist pastor who said making her head pastor was a mistake.
"I thank my pastor emeritus, who strangled tradition to birth a trailblazer," she said at the installation. "I thank you, father."
Pastor Janae Pitts-Murdock, the senior pastor at Light of the World Christian Church, gave the sermon at the installation.
"Being the first woman pastor is both beautiful and burdensome," she said. "People are watching you, being inspired by you. New territory exposes fear as it does courage."
Pitts-Murdock knows the challenges Overton will have to overcome, not only because she is a woman pastor but also because she grew up in the Baptist church.
Overton's official journey as pastor of the church has just begun, but she has preached as a minister for 15 years. Her first time preaching as a minister was in 2007, and even now, she still gets slightly nervous before getting on stage.
Since 2018, Overton has worked as a hospice chaplain, which is some of her favorite work.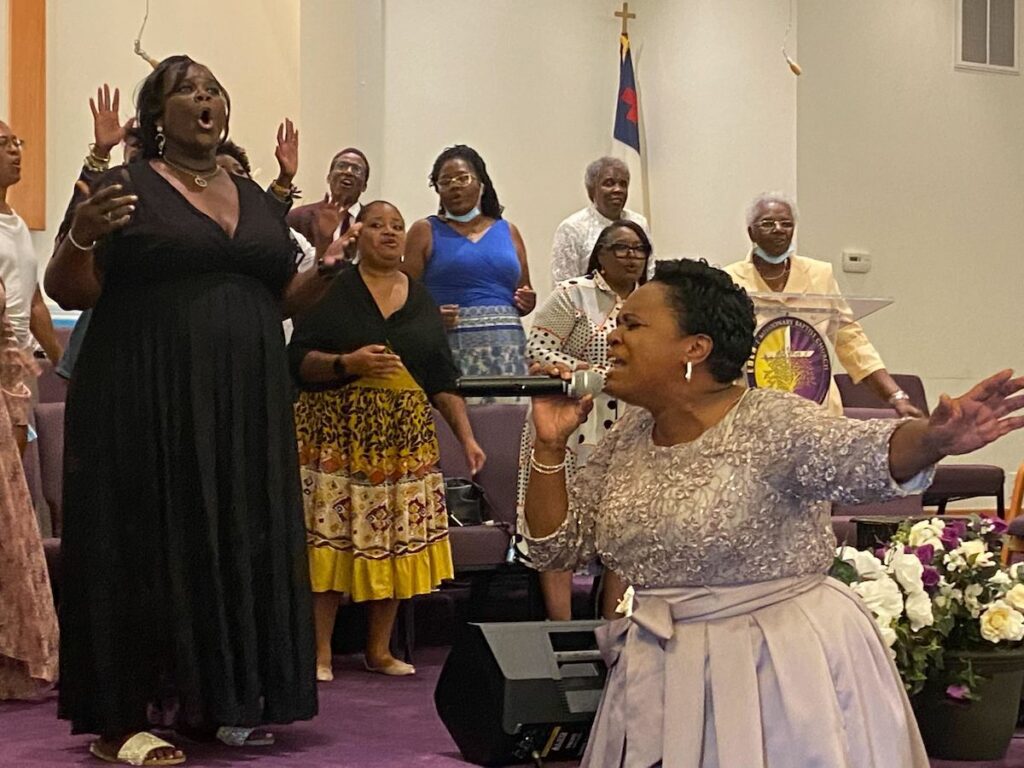 Many members recall Overton and her three sisters playing throughout the church. At first, she was nervous that some members would not take her seriously, and then the church's election results came back, and she said she received 100% approval from the congregation.
"I am so thankful for their support," she said.
One of the biggest challenges Overton faced was pastoring the funeral for her sister, Sherlinda Horace, early on in her new role.
"That was my first funeral as a pastor, and that was one of the hardest things I had to do," Overton said. "To come into pastoring and have such a loss like that, and still trying to lead a church in the midst of a pandemic, it was hard."
Horace died from cancer in May 2021, and Overton said it will be hard to complete the installation without her there.
Overton knows there will be obstacles in her way as she continues to pastor Eden Baptist Church, and she plans on overcoming any challenge in her way by staying true to herself and true to God.
"I can only be me," she said. "I can't do and be who my father is. So, where there were big shoes to fill, I also brought my own."
Contact religion reporter Abriana Herron at 317-924-5243. Follow her on Twitter @Abri_onyai. Herron is a Report for America corps member and writes about the role of Black churches in the community.