Calling all working women, Boss Babe Network's annual Brunch Week is back.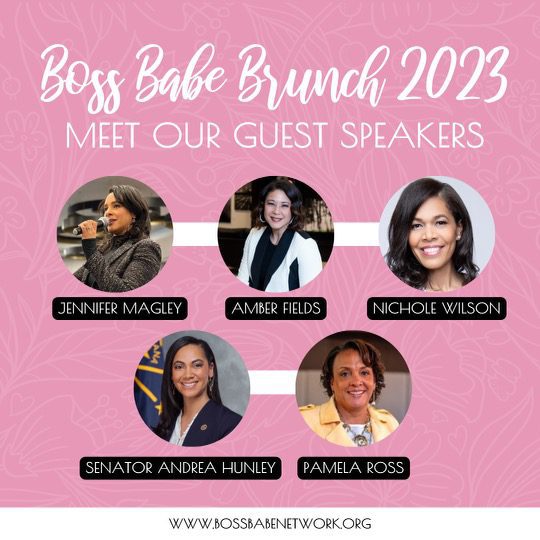 The local women-centered lifestyle brand created by founder and CEO Mariah Oliver, is preparing to host its fourth annual Boss Babe Brunch Week beginning May 28-June 4 at Vision Loft Strutz, located at 1060 N. Capitol Ave., Suite 1-102. The event will welcome more than 500 women throughout the weekend and include guest speakers, catered drinks and brunch and more.
Oliver started Boss Babe Network in 2020 with the idea of creating a community for women to show up as they are whether they are entrepreneurs, corporate professionals or anywhere in between. This year, Boss Babe Brunch Week aims to empower diverse women and highlight the impact of the organization through events such as Bossy Round Table Talk on May 31 from 7-8:30 p.m., followed by Bossy Bar Night on June 2 from 9 p.m. to midnight and the Boss Babe Brunch on June 4 from noon to 4 p.m.
The Brunch itself will include an afternoon of bottomless mimosas, networking, catered brunch by Mornings Breakfast and Brunch and a featured line of guest speakers sharing stories and advice for women in leadership and entrepreneurship.
Speakers include Amber Fields, Chief Culture Officer and Partner of trueU; Indiana State Senator Andrea Hunley, Jennifer Magley, CEO of Magley Media; Nichole Wilson, Vice President of Community Health Operations at IU Health; and Pamela Ross, Vice President of Community Leadership & Equitable Initiatives for The Indianapolis Foundation and networking.
Single tickets to attend the brunch are $100 and a Boss Babe Brunch Pass, which includes all events, is $150. More information about each event and guest registration can be found at bossbabenetwork.org.