Santa is coming to town.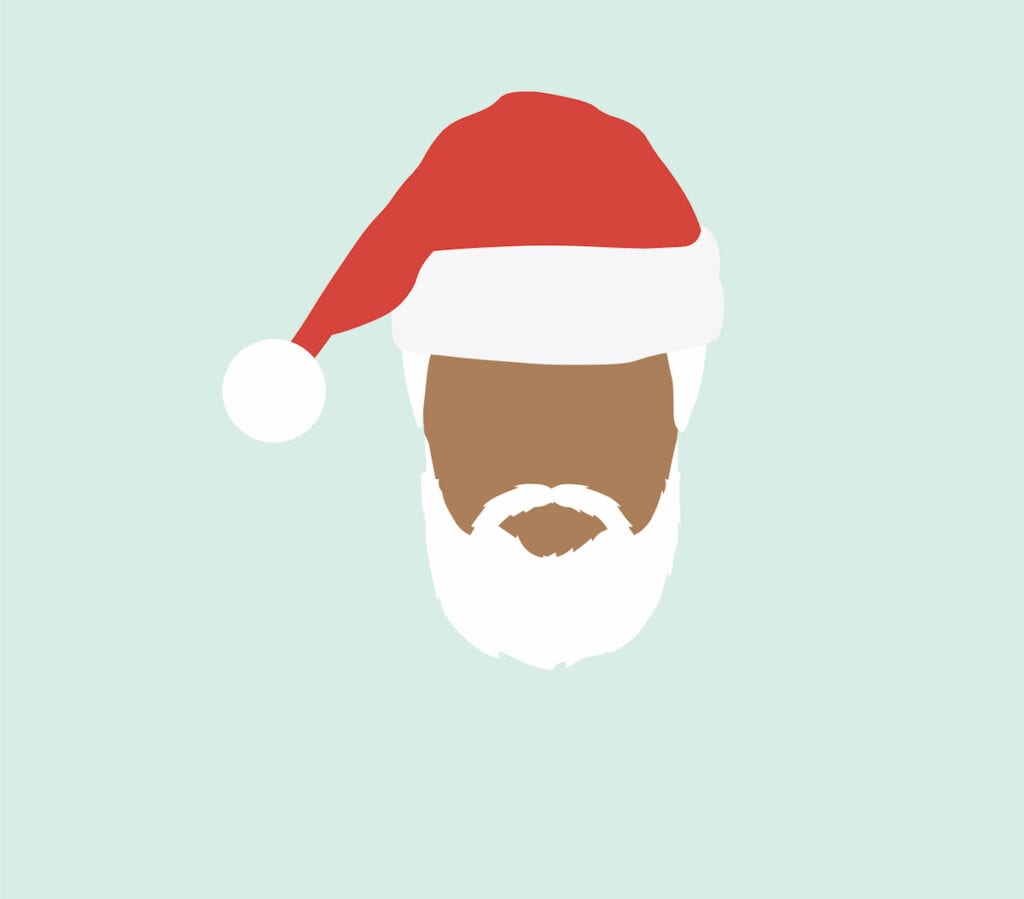 Those with kids know how much little ones look forward to opportunities to meet the big guy in red before his worldwide trip to deliver toys and goodies on Christmas Eve, so we've put together a list of a few places to meet a Black Santa — and occasionally Mrs. Claus and some elves — around Indianapolis.
Books and Breakfast with Santa
Dec. 10, 9 a.m. to 12:30 p.m.
Community Alliance of the Far Eastside, 8902 E. 38th St.
A longstanding tradition in the community, Books and Breakfast with Santa features a candy cane theme this year and will include a children's book and a bag for kids in addition to breakfast. Coffee and other vendors will also be available. Tickets are $10 per person.
Breakfast with Santa
Dec. 10, 10 a.m. to noon
Spotlight Event Center, 5060 E. 62nd St.
Stop in for breakfast and photos with a Black Santa as well as other holiday activities for kids. Hosted by the Glitz & Glamour Breast Cancer Foundation, guests are encouraged to bring an unwrapped toy for the toy drive. Tickets are $20 for adults. Kids 12 and under are free.
The Children's Museum of Indianapolis
Dec. 11 & 17, 1:30-5 p.m., and Dec. 19, 10 a.m. to 5 p.m.
3000 N. Meridian St.
The Children's Museum will host breakfast and photos with Santa up to Dec. 24; however, kids will be able to meet Santa Duane on select days. Photo packages range from $17-$33.
childrensmuseum.org/exhibits/jolly-days/santa
Winterlights
Dec. 13, 14, 15, 5:30-8 p.m.
Newfields, 4000 N. Michigan Road
Kids will get a chance to interact with a Black Santa during select nights of the winter light feature at Newfields. Featuring more than 1.5 million lights, guests can enjoy holiday-themed snacks and warm drinks from local vendors as they walk through a multitude of wintery light displays.
discovernewfields.org/winterlights
Black Business Bazaar
Dec. 17, 10 a.m. to 4 p.m.
Fay Biccard Glick Neighborhood Center, 2990 W. 71st St.
Part of the Black Business Bazaar will feature Wakanda Wonderland, a special area for kids including photos with a Black Santa, holiday crafts and a synthetic ice-skating rink. Photos with Santa are $10 and slots must be reserved on the website.
blackbusinessbazaar.com/santa-experience/
Indiana State Museum
Dec. 16 & 17, 9 a.m. to 5 p.m., Dec. 19 & 23, 10 a.m. to 5 p.m.
650 W. Washington St.
Kids will get an opportunity to meet with Santa Josiah at the Indiana State Museum during Magical Mornings on Dec. 16 and Dec. 23. Santa's Holiday Breakfast event on Dec. 17 will also feature a Black Santa with Mrs. Claus. Photo packages range from $5-$21.
indianamuseum.org/experiences/celebration-crossing/
Holiday On The Ave – Black Santa Toy Drive!
Dec. 17, 10 a.m. to 1 p.m.
Madam Walker Legacy Center, 617 Indiana Ave.
Stop by the annual holiday toy drive event at the Walker Center, in partnership with WTLC, Hot 96.3 and The Light to donate a toy to kids in need and get photos with a Black Santa. Registration is required and additional information can be found on the website.
madamwalkerlegacycenter.com/events/holiday-on-the-ave-black-santa-toy-drive/
Contact staff write Chloe McGowan at 317-762-7848 or chloegm@indyrecorder.com. Follow her on Twitter @chloe_mcgowanxx.