The 51st annual Broad Ripple Art Fair is back with an impressive lineup of returning and emerging local artists, live music and more. 
Hosted by the Indianapolis Art Center in Broad Ripple, the two-day art fair is the center's largest fundraiser of the year. The May 20-21 fair features more than 150 visual, digital and multimedia artists, live demonstrations and hands-on activities.
Shannon Bennett, vice president of events and exhibitions and director of the art fair, said the art fair is the center's way to bring art to the community and vice versa in a fun, interactive way. 
"Fundraisers like this, and fundraisers year-round, really help to keep our building open and free to the public," Bennett said. "The art fair really benefits everything that we do."
Located in the heart of Broad Ripple at 820 E. 67th St., the Indianapolis Art Center has been serving the community through programming and providing a platform to new and emerging artists for as long as she can remember, Bennett said. Although Bennett has only been working full time at the center for the last 13 years, she said she has attended the fair since she was a little girl.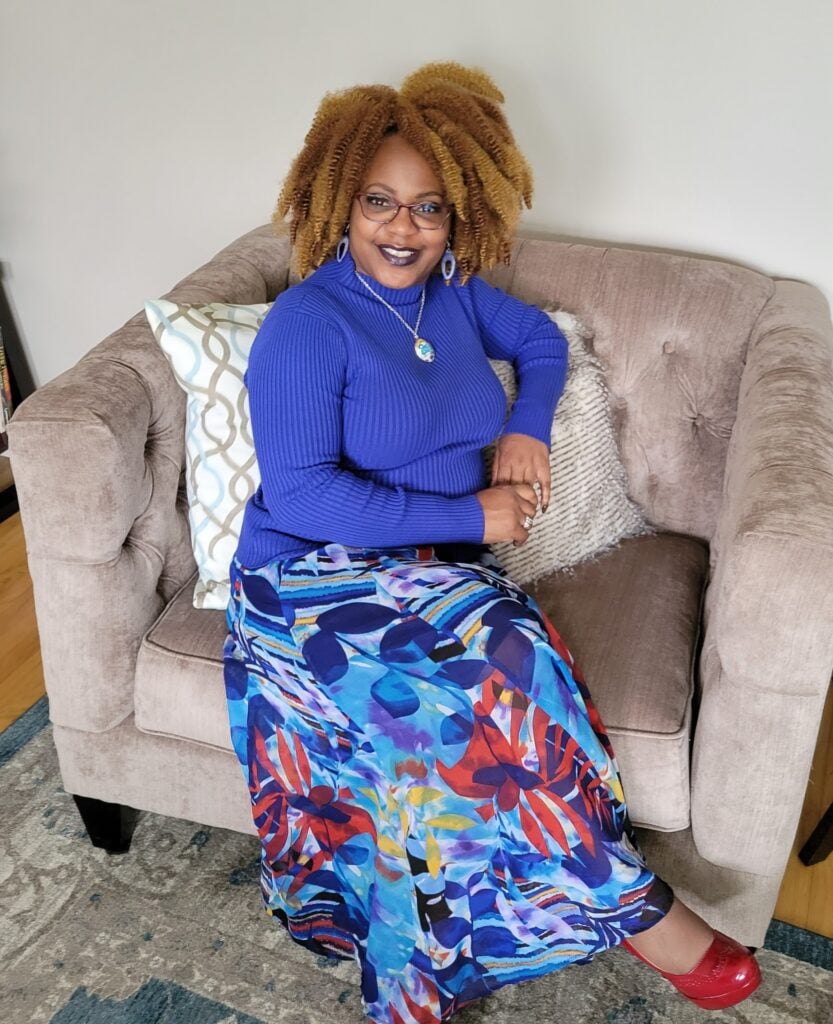 "The more that I get into the events side … it really let me be closer to the artists involved in the art fair, and that has become my favorite part of the whole art fair process," Bennett said. "Being able to interact with the artists, get to know them leading up to the fair, seeing them again year-after-year, and even meeting new ones … they love the art fair, and they love being here."
Proceeds from the art fair go toward all the elements necessary to keep the art center's doors open to the public, Bennett said, including funding for public classes and programs for youth, veterans and seniors, free rotating exhibitions, and maintaining studio spaces for instructors and artists.
This year, Bennett said the art fair has gathered approximately 166 artists, including Seronia Everett, an Air Force and Army veteran and enamel artist who creates custom jewelry.
Everett has had an interest in enamel work since she was in high school but did not start working with it until she came to the Indianapolis Art Center in 2018 for Veteran's Art Day. Since then, she applied and was accepted into the Veteran's Art Program.
"Working with the other veterans — and of course the wonderful instructors of the art center — has been great because when you're doing a certain art, such as what I do, a lot of it can be very detailed," Everett said. "Working with them kind of opens me up to able to do things a little bit not as restricted or not to worry about details as much … to be even more creative in your designs." 
Everett's jewelry business, Seronia Bonita – which translates to "Beautiful Butterfly" — is where she specializes in enamel earrings, bracelets, cuffs and necklaces. Enamel is an old technique of using heat on powdered glass and metal, such as copper or silver, to create a tension-balanced bond, Everett said.
Everett, who also lends her time instructing senior art classes, said this is her second year participating in the art fair, and she is grateful to have a community art center willing to place an emphasis and spotlight on new or undiscovered artists such as herself.
"The art center itself and the art fair is very important because I am an emerging artist, and it was through being in the program that they even saw and acknowledged my art and encouraged me to apply and get in," Everett said. "To be found and to be acknowledged is very important because then once we show, we have others who then find us there."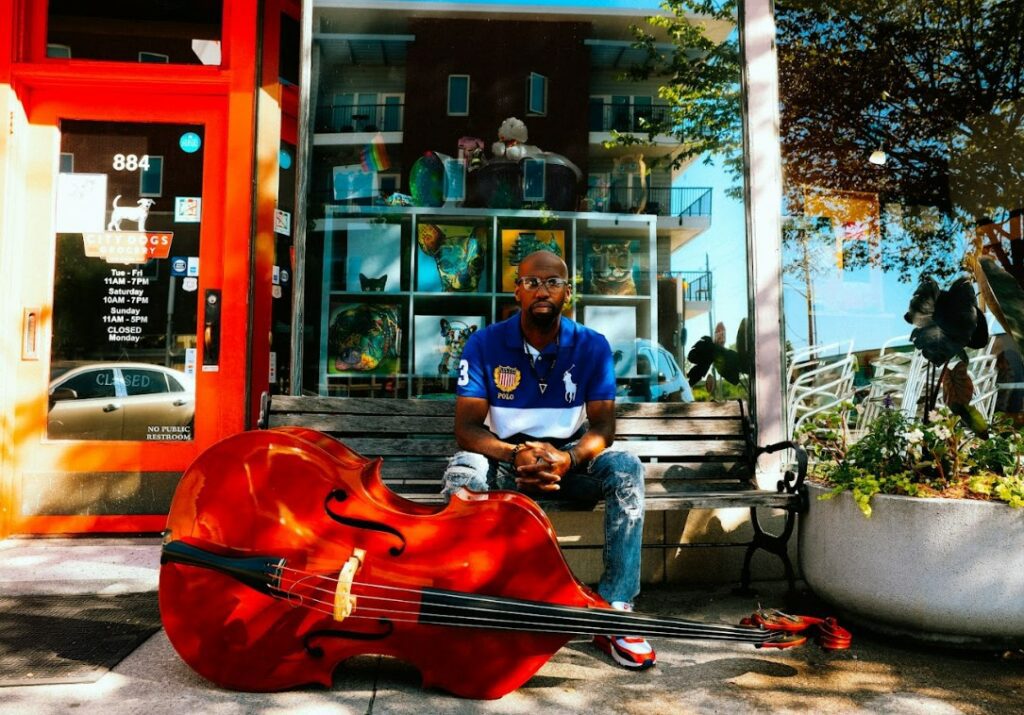 In addition to artist booths spanning the grounds of the art center, parts of 67th street and Opti Park, Bennett said the fair will feature a variety of food vendors and live music curated by Indy Jazz Fest. Carmel School of Rock and Fishers School of Rock will perform both mornings of the fair in addition to other musical artists, such as Jennie DeVoe, GrooveSmash, Brandon Meeks Quintet and Bashiri Asad.
Food vendors include Illumine Coffee Co., Bazbeaux Pizza, Celtic Pretzel, Glodo's Original Kettle Korn, La Chinita Poblano, El Venezolano and more.
Some of the hands-on art activities peppered around the grounds include wheel throwing, glass blowing, plein air painting and a horsehair raku firing for a make-it-take it during fair hours.
"Participants will be able to go to the ceramics studio and actually participate in a firing of a piece, and then when it comes out of the kiln red-hot, like glowing red-hot, they'll be able to decorate it with horsehair, or features, or salt to get a unique finish to it," Bennett said. "Then they can take it home that day."
As much as the art center is involved with the community, Bennett said she is surprised there are still people who have never heard of it or the art fair. She said seeing people experience the fair, meeting new artists and finding something to take home is one of her favorite things about it.
"It's getting people here on our grounds, to not only experience the art fair and all of the artists that are here during that weekend, but really getting newcomers introduced to the art center itself," Bennett said. "Once you're here and once you know what we do here, it's a place that you never want to leave."
The 51st Broad Ripple Art Fair is open May 20-21 from 10 a.m. to 5 p.m. at the Indianapolis Art Center, 820 E. 67th St. Tickets are $10 for children 5-12 (children under 5 get in for free), $25 for adult one-day passes and $30 for weekend-passes. Additional ticket pricing is broken down on the website at indyartcenter.org/braf. More information can also be found on the website or by calling 317.255.2464.
The art fair will be cashless at the door, but payment options inside are left to the discretion of each vendor.
Contact staff writer Chloe McGowan at 317-762-7848 or chloegm@indyrecorder.com. Follow her on Twitter @chloe_mcgowanxx.