Bringing "sunshine on a cloudy day," "Ain't Too Proud: The Life and Times of the Temptations" is making a stop in Indianapolis this month.
The Broadway national tour of "Ain't Too Proud" is coming to Clowes Memorial Hall for a brief run June 6-11 as part of the 2022-23 Broadway in Indianapolis season. The Tony Award-Winning musical tells the true story of the original members of the Temptations: Their rise to stardom and the personal and political challenges they faced, as well as the civil unrest budding in the U.S. during their rise and the music and dancing that eventually landed them in the Rock and Roll Hall of Fame.
"At the heart of it, I think it was the brotherhood of these five men and their love for this group, and this music, and for each other that really drives the story and drives the show," Michael Andreaus, who stars as Otis Williams — the only surviving original member of the Temptations — told the Recorder.
The five-member vocal group originated in Detroit in 1960 and had 42 top-ten hits, nine Grammy nominations and four wins — including Best Traditional R&B Vocal Album for "Ear-Resistible" in 2001 — during their career and were even named Greatest R&B group of all time by Billboard Magazine in 2017.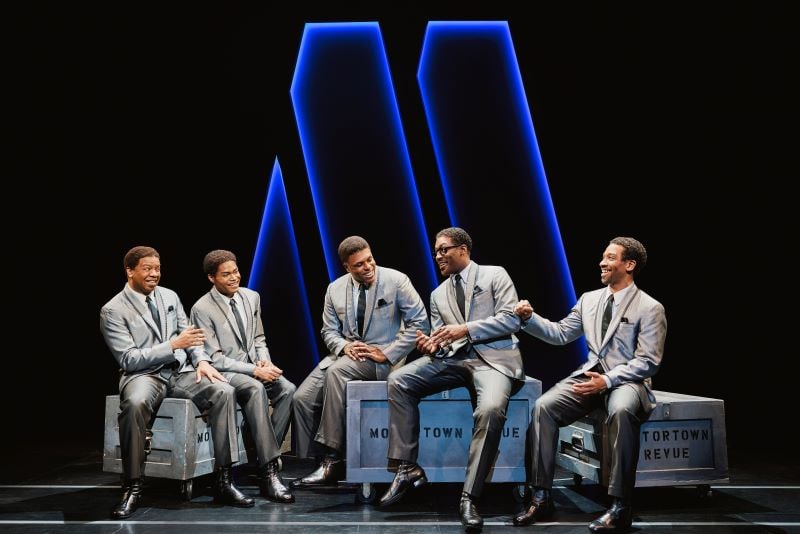 "Ain't Too Proud " first opened on Broadway in March 2019 and has since performed in front of sold-out audiences, broken box office records and received 12 Tony Award nominations, including a win for Best Choreography. The touring production features many of the Temptations' beloved songs, such as "My Girl," "Just My Imagination," "Get Ready" and "Papa Was a Rolling Stone."
Andreaus said he has discovered many similarities between himself and his character, Otis, while touring the country and telling his story onstage. Even though Andreaus has met Williams in real life and is able to pick up on his mannerisms and vocal stylings, he said successfully presenting these attributes to an audience each night can still be challenging.
"I think anytime that you play somebody who actually walked the Earth (and) they're still walking the Earth, I think there's a responsibility to do that: To capture the essence of who the person was," Andreaus said. "He's (Williams) had to sacrifice a lot of things in his life for the Temptations to be great, to be the number one R&B group of all time. And being on the road for this tour … there's relationships and people you don't see and time that you don't have the energy, that you don't have, when you're doing a show like this."
One of the overarching themes in the show aligns with that same sentiment of sacrifice, Andreaus said, alluding to the many sacrifices the Temptations had to make as a group and in their personal lives to continue making music together and realize their many dreams and achievements.
Another major theme in the show revolves around the idea of perseverance, which Andreaus said goes together with sacrifice. As the only surviving member, Williams has experienced great loss but continues to perform with the group at 81 years old, Andreaus said.
"The fact that they were willing to keep finding the right pieces to keep this thing going for 60 years now, I think is a testament to how much Otis loved his group and how much of a calling he felt like it was," he said. "They want to make sure that this music and the soul, of this, of this group and everything survived, whatever may have come along."
Oftentimes, audience members come to the show expecting to see great music and choreography — which Andreaus said they always deliver — and are surprised to see everything the Temptations went through in real life. He said "Ain't Too Proud" is meant to engage audiences in that respect but also allow them to have a good time and enjoy the performances.
"The fact that we tell the story in such a unique way and in a way that makes it very relatable and very much like — we do as much as we can to draw the audience in and make them feel like they're a part of the show," he said. "You'll have a much better experience responding and getting into it than if you just sit on your hands. It's not that kind of show."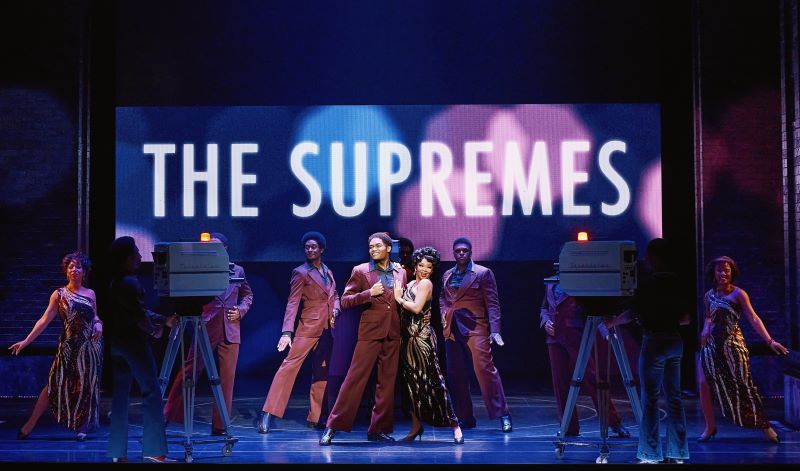 Andreaus himself is no stranger to Naptown, having competed in the city with his high school band many years ago. He said coming back to Indy in a new capacity will be like a full-circle moment for him.
"I haven't really been back in a while because of just life, but we were able to bring the show back to Atlanta at one point, and so, I feel like this will be similar for me, you know, just being able to come back," he said. "Sometimes it's good to recognize those benchmarks in your life and realize that, you know, last time I was in this place, I was, I was a high school kid in a marching band, and now I get to lead a Broadway national tour."
"Ain't Too Proud: The Life and Times of the Temptations" will run at Clowes Memorial Hall, 4602 Sunset Ave., June 6-11 for eight performances. Tickets start at $33 and can be purchased at Ticketmaster.com or by calling 1-800-982-2787. For more information, visit ainttooproudmusical.com or indianapolis.broadway.com.
Contact staff writer Chloe McGowan at 317-762-7848 or chloegm@indyrecorder.com. Follow her on Twitter @chloe_mcgowanxx.