A new program, designed specifically for Indianapolis teens, is aiming to ensure their safety. In order to prevent their involvement in gun violence they are being offered multiple opportunities to learn new skills.
Summer in the City is a six-week summer program geared toward teen boys and put on by the Office of Public Health and Safety.
RELATED: Play for Peace basketball tournament aims to deter gun violence with the love of the game
"Our goal with the program is getting with organizations throughout the city to bring them into the fold when it comes to teaching the kids new skills," said Tony Lopez, deputy director of violence reduction for the Office of Public Health and Safety.
He said each class throughout the week hosts about twenty kids.
---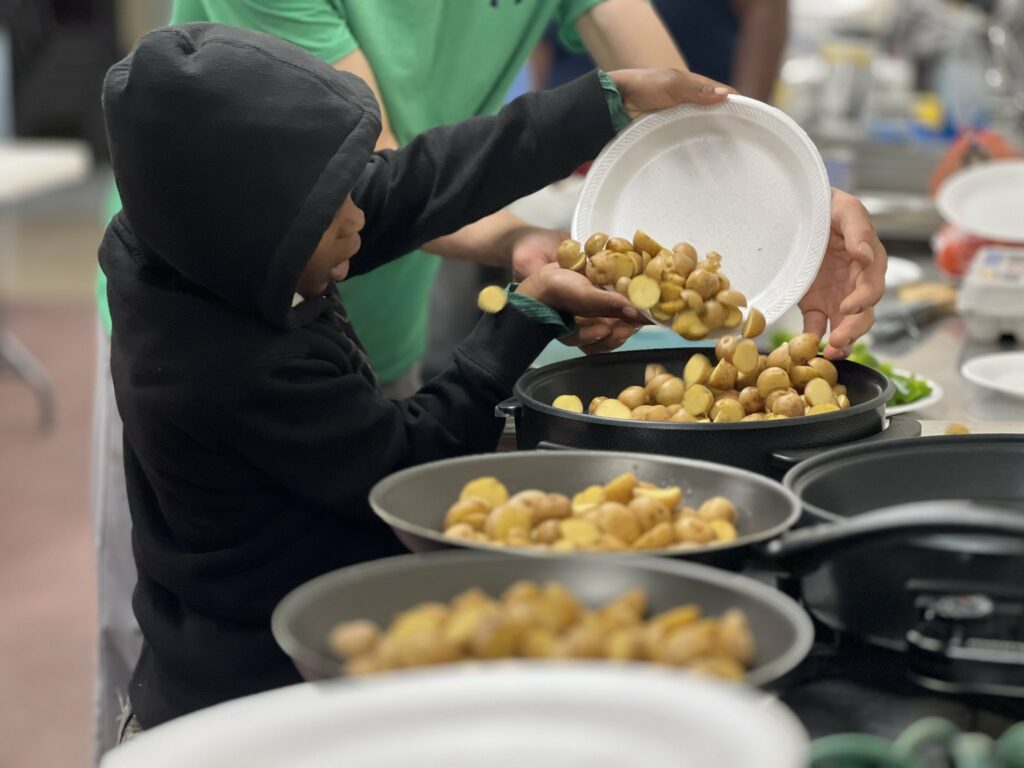 Summer in the City Monday
From 11 a.m. to 3 p.m., they attend Circuit Training at Elite Personal Training Gym with trainer Mike Ford.
His boxing sessions focus on teaching them self-discipline, how to gain control of their bodies and regulation of their emotions.
"We do a role play of what was the last encounter they had with a fight. Then, what will they do this time that will be different. We all know the quick things to do, which is fight or try to shoot or kill. We're giving them conflict resolution," said Ford.
He said the goal is for them to see that they need to work on themselves.
Summer in the City Tuesday
From 10 a.m. to 2 p.m., they attend Barbering T(hair)apy with Mended Arrows at Watkins Park.
Adrian Burney is the CEO of Mended Arrows barbershop and said the three pillars they focus on with the kids are personal development, entrepreneurship and teaching basic barber skills.
"They can't have success if their character isn't developed. We're instilling confidence into them to be able to take care of themselves and each other," said Burney.
Summer in the City Wednesday
From 10 a.m. to 2 p.m., they attend Soul Food Cooking on a Budget with Pinky's Soul Food Factory at Indianapolis World Sports Park.
Leonardo Colon owns mobile business Leo's and offered his expertise to teach the children proper kitchen practices one week.
After cooking, the kids receive a kitchen kit to take home with them that consists of a skillet and cooking utensils.
"Everybody is really connected, and they show a lot of interest. When we ask for help, we get a lot of them that will raise their hand to volunteer. They appreciate the skill and feel empowered to do it on their own with fresh ingredients," said Colon.
Every Wednesday after the program, they receive the same ingredients they worked with that day to take home and cook for their families.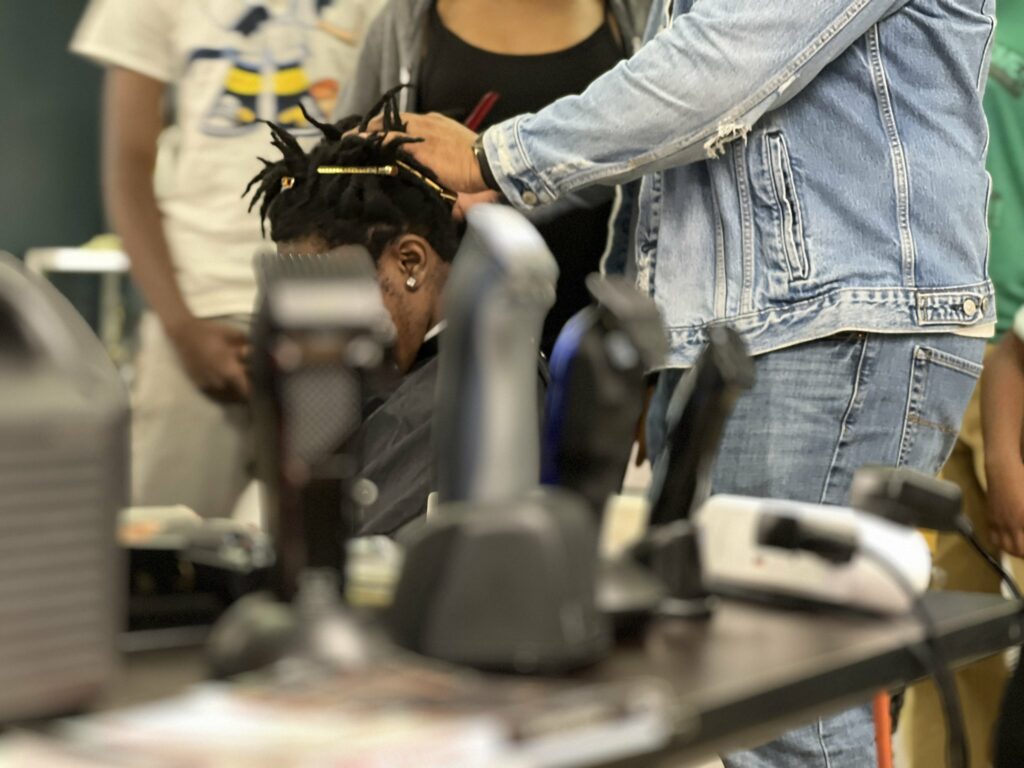 Thursday
Thursdays from 10 a.m. to 2 p.m., the youth participate in Be Bop to Hip Hop with IUPUI's Lasana Kazembe at Brookside Park.
"We don't have enough opportunities for young people to interface with their culture in this way," said Dr. Lasana Kazembe, professor of Africana Studies at IUPUI.
Lopez said it is important for them to learn what is not taught in school and how spoken word is powerful enough to make a change in their communities.
Speaking up for what you feel and think about is empowering.
"We're focusing on culture. They're going from 1965 to 1975 with the Be Bop to Hip Hop era. They're going to learn spoken word, they're going to learn about poetry, and rap, and music," said Lopez.
Friday
From 10 a.m. to 2 p.m., they attend the ESports Experience at Butler University Esports Park.
"We're doing eSports and eGaming. Youth nowadays love video and computer games; so, they're going to learn the ins and outs of what it takes to build a game," said Lopez.
The kids also learn about the undergraduate degree opportunities at Butler University through the eSports program.
---
Lopez is excited about what the program offers youth but also encourages parents and families to get their youth in other programs out there if they can.
"Anybody out there, just take advantage of any and all programming that's going on in the city. We are just one part of that programming, but there's plenty of other programs out there. Also, just keep an eye on our youth. Know where they're at. Talk to them," said Lopez.
Contact staff writer Jade Jackson at 317-607-5792 or by email JadeJ@IndyRecorder.com. Follow her on Twitter @IAMJADEJACKSON