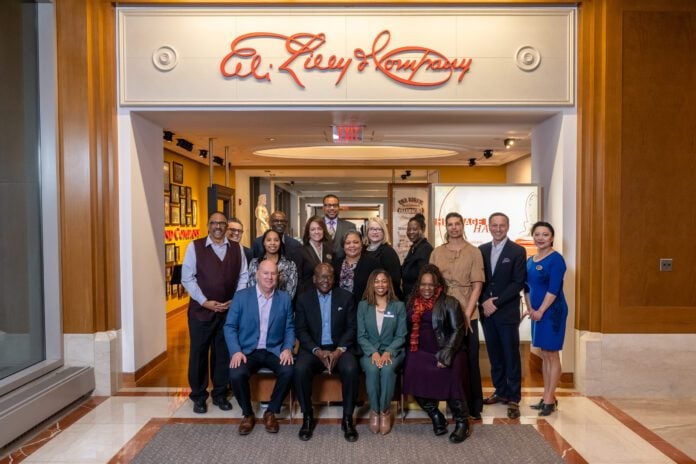 Business Equity for Indy (BEI), a coalition of local organizations dedicated to advancing racial equity and empowering minority residents, is proud to unveil its latest initiative: a complimentary membership program.
Through this program, organizations will openly share their dedication to and progress promoting racial equity.
Moreover, it offers a unique opportunity for them to collaborate in a collective effort, gaining insights into best practices and discovering new resources to bolster their strategies for equity and inclusion.
Jeffrey Harrison, chair of Business Equity for Indy and president and CEO of Citizens Energy Group, expressed his enthusiasm for the membership program, calling it a vital catalyst for change in Indianapolis.
By joining forces with BEI, organizations can make a tangible impact in addressing racial disparities while capitalizing on the immense potential that diversity and inclusion bring to their businesses.
Becoming a member empowers businesses in Central Indiana to actively combat inequity and contribute to a more inclusive and prosperous future for all. The program entails specific, actionable commitments, including:
Implementing or participating in various best practices, programs and events
Sharing data on their workforce, procurement practices and public policy advocacy (to be published collectively rather than individually)
Publicly showcasing their progress as a united business community, underscoring the importance of inclusion in their organizational strategies
Free membership program
The membership program offers two tiers at no cost: Gold and Silver, each with distinct participation requirements aimed at advancing BEI's three pillars: People, Procurement and Policy.
Melina Kennedy, CEO of Central Indiana Corporate Partnership (CICP), emphasized that taking action against inequity necessitates genuine commitment, not just acknowledging the problem. Through the membership program, organizations can demonstrate their dedication to advancing racial equity while sharing key initiatives, goals and resources related to diversity and inclusion efforts in Central Indiana.
BEI warmly welcomes businesses of all sizes and sectors to become members and actively contribute to the collective mission of advancing racial equity and creating greater economic opportunities. Embracing this program enables companies to foster a more inclusive workplace culture, gain a competitive edge in attracting and retaining diverse talent, drive innovation and build stronger connections with the community.
Moira Carlstedt, interim president and CEO of Indy Chamber, remarked that together they can create a city where everyone has the opportunity to thrive.
Tony Mason, president and CEO of Indianapolis Urban League, recognized the power of multiple organizations committing to BEI membership and its goal of fostering a more inclusive business environment. This commitment not only sends the right message to employees but also elevates the region as a place that values a more equitable future.
For those interested in learning more about BEI Membership or joining, please click here.