Grammy Award-winning West African singer Angélique Kidjo is taking the stage in Carmel for the evening of Oct. 23.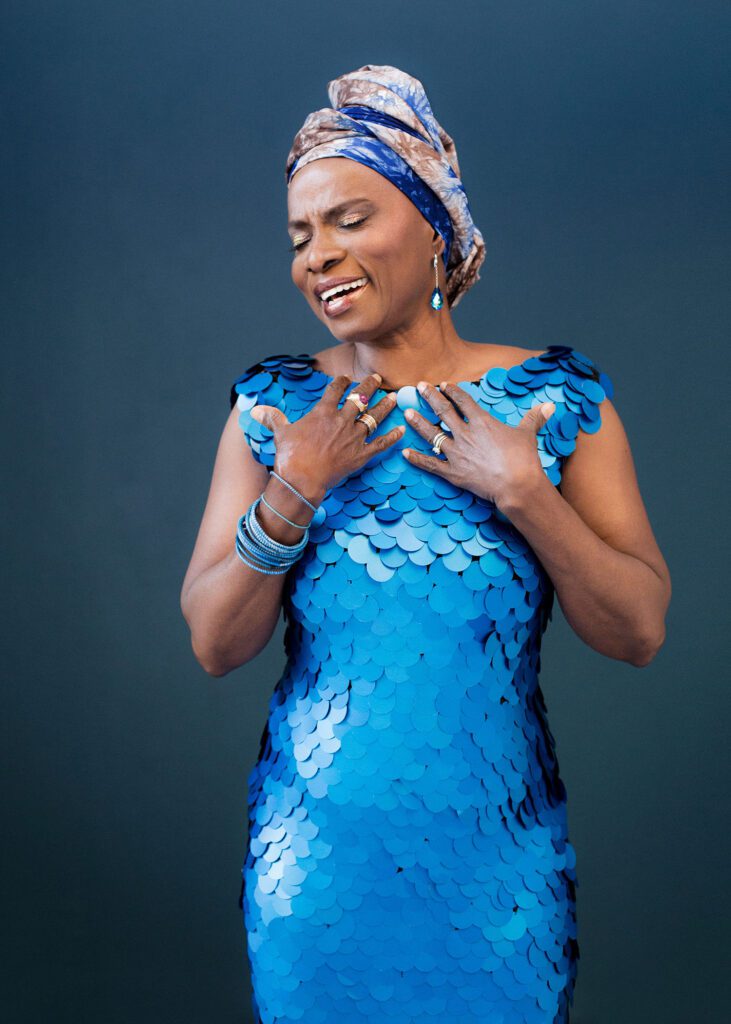 Kidjo will perform at The Palladium at the Center for Performing Arts as part of her world tour. The singer and activist said she looks forward to her travels and performing in different cities around the world to meet new people and see how they react to her music.
"That's why I do this job," she said. "To travel, to meet new people and see new places and see the similarities in cities or differences in cities. There's a lot of things I'm expecting so I'll see when I get there."
Born in Benin, West Africa, Kidjo is a well-known and highly respected singer and performer within the international music industry. Her shows are considered "dancer friendly," and she encourages guests to bring their dancing shoes.
"Every time you come to my show, remember that you are a human being with other human beings in a room," she said, "that individually and collectively, we have the power to impact our world and our life."
In addition to music, Kidjo is a goodwill ambassador for United Nations International Children's Emergency Fund and has been included in The Guardian's 2011 "Top 100 Most Inspiring Women in the World," Time Magazine's "The 100 Most Influential People of 2021" and was the first woman on Forbes Magazine's list of"Most Powerful Celebrities in Africa."
However, Kidjo said activism goes hand-in-hand with her career as a singer and musician. She said writing music doesn't come out of nowhere like "crazy magic" because the inspiration comes from lived experiences.
"The thing is, we are all activists," she said. "Because if we are not, then when we face injustice, we don't move. When we face hate, we don't move. If something moves you, you're acting upon it."
Kidjo said her show at The Palladium will include mostly music from her 2021 album, "Mother Nature," which features songs with young artists spanning across West African music, Afrobeat, Afro-pop, dancehall, hip-hop and alt-R&B.
"You sing for people," she said, "and when you sing for people with people, then you tellin' our shared humanity stories."
"Mother Nature" explores many themes of social justice including climate change and police brutality, such as the End SARS movement in Lagos, Nigeria, Kidjo said.
Indianapolis-based singer-songwriter Allison Victoria will open for Kidjo at The Palladium, 1 Carter Green in Carmel, beginning at 7 p.m. Tickets for Kidjo's concert begin at $35 and are available at thecenterpresents.org.
Contact staff writer Chloe McGowan at 317-924-5143 or chloegm@indyrecorder.com. Follow her on Twitter @chloe_mcgowanxx.