Popular local disc jockey "DJ Stylistic" is known for raising energy levels into high gear at parties with his eclectic musical palate. Those who watch him today might find it hard to believe that 10 years ago, he was having trouble staying energized himself. Before he was DJ Stylistic, Evan Black was a college student who wanted to know why he felt tired all the time. Eventually, he realized his problems stemmed from his diet.
"I was conditioning for basketball. In college, you are always in the cafeteria eating the wrong things. I was there every single day eating burgers, and my body started feeling sluggish. I knew I needed to eat better if I wanted to play basketball. I decided to cut out all red meats," Black said. "After that, my body felt so much better. I thought, if my body feels this good from cutting red meat out, what would my body feel like if I cut out all meat?"
At 21, Black became a vegetarian. By 24, he'd transitioned to veganism. Today, he is helping individuals who want to incorporate more greens into their diet by leading the Indianapolis chapter of Hip Hop is Green.
Hip Hop is Green is a national organization providing cultural and educational events and programs that support holistic health and the transformation of urban communities. The movement uses the influence of music to reach urban youth and young adults, traveling across the country hosting "green dinners." In July, the national organization hosted a dinner in Indianapolis. After that event's success, Black decided to start a Hip Hop is Green chapter in Indy. The group held its first official meeting last month, partnering with the Kheprw Institute to host a vegan potluck and jam session with local musicians. 
"It's basically educating people of color about plant-based diets. We use hip-hop as a gateway to get the information out there," said Black. "We will have things people can attend like grocery store tours to help people find plant-based products, cooking demonstrations, farm tours and planning a plant-based diet on a budget. Another aspect is gardening as well, and I have someone on our team who has their own farm." 
Though the local organization had only hosted one event as of Recorder press time, Black is excited to get things moving in the coming months so that the next generation of young people will have a resource when it comes to learning more about veganism. 
"When I was 13 years old and eating hot Cheetos all day, I was fine. I can't do that at age 30," said Black. "Just because you are brought up a certain way or you live in a certain community doesn't mean you can't be healthy. Yes, some of us live in food deserts, but try to make sure it's the best food you can find with what is available to you. It's getting people who are young to know that plant-based foods are not nasty, changing the mindset and erasing the stereotypical view of a vegan lifestyle being for older people or diabetics." 
For more information on Indy's chapter of Hip Hop is Green, visit facebook.com/hiphopisgreenindy.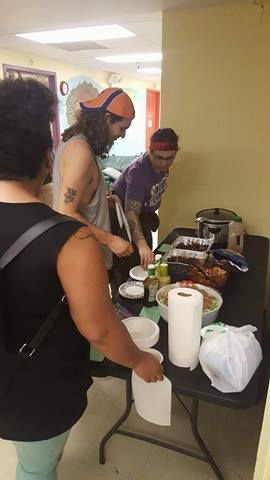 Hip-Hop is Green held its first official meeting last month, partnering with the Kheprw Institute to host a vegan potluck and jam session with local musicians.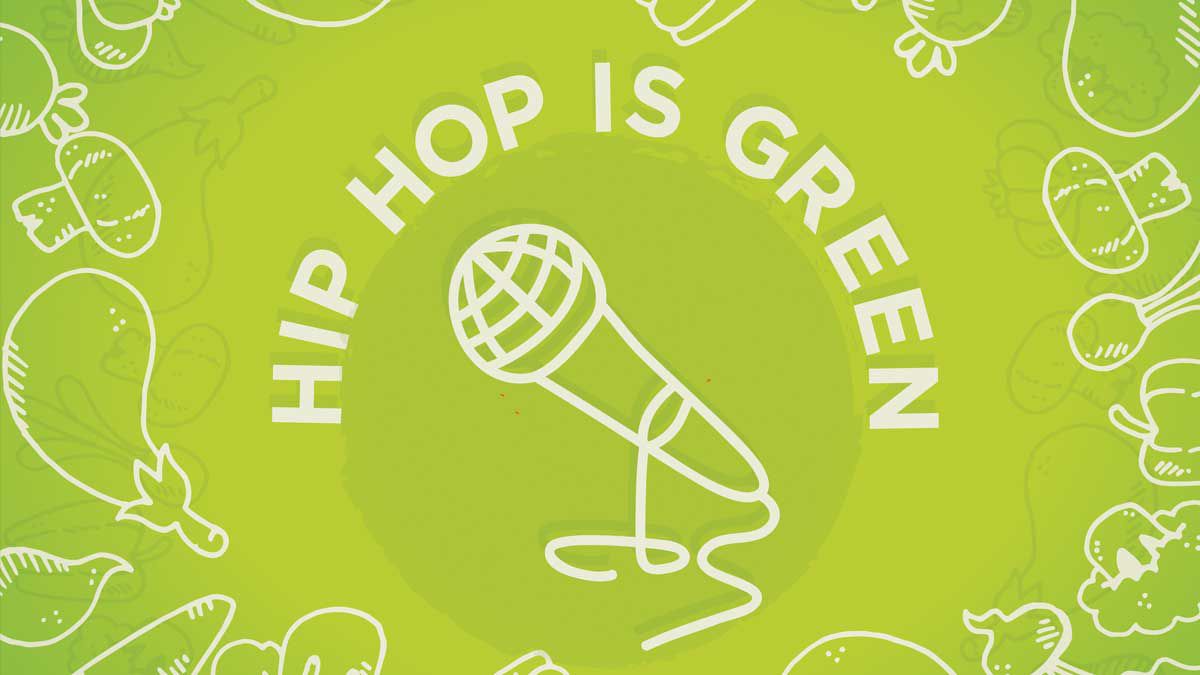 hip-hop is green