If you are wondering where you can celebrate Juneteenth National Freedom Day in Indianapolis, look no further. The Recorder put together a list of (almost) all the festivals, block parties, jubilees and celebrations going on around the city over the long weekend.
Friday, June 16
Foodways Festival
Benjamin Harrison Presidential Site, 1230 N. Delaware St.
4:30-8 p.m.
Free
The second annual Juneteenth Foodways Festival honors the changes made to the White House during President Harrison's terms with local food and retail partners and a reenactment by Freetown Village.
eventbrite.com/e/juneteenth-foodways-festival-tickets-615046650087
Legacy Fest
Madam Walker Legacy Center, 617 Indiana Ave.
8:30 p.m.
Tickets start at $98.50
The Walker Center is hosting its second annual Legacy Concert with headliner "Empress of Soul" Gladys Knight.
Saturday, June 17
Book Fest and Celebration 
Central Library, 40 E. St. Clair St.
11 a.m. to 1 p.m.
Free
Celebrate Juneteenth at IndyPL with local authors, such as Maurice Broaddus, engage in moderated conversations about Juneteenth history, and enjoy a free 360 photo booth and other kid-friendly activities.
Indy Festival and Parade
Military Park, 601 W. New York St.
Parade starts 10 a.m.; festival starts at noon
Free
The sixth annual Juneteenth Parade begins at 10 a.m. The festival starts at noon and includes food vendors, activities for kids, and live music from Lorea, Ground Zero, Dwani and more.
Jazz Celebration 
The Eiteljorg Museum, 500 W. Washington St.
11 a.m. to 4 p.m.
Free
The ninth annual Juneteenth and Jazz Celebration features the Freetown Village Singers and Tamara L. Cooper for a day full of food, activities, performances and free museum admission.
Freedom Celebration
Tarkington Park, 45 W. 40th St.
10 a.m. to 2 p.m.
Free
Featuring a basketball clinic, live poetry, African dance and drumming, food, health screenings and more, Tarkington Park's Juneteenth Freedom Celebration offers fun for the whole family.
eventbrite.com/e/3rd-annual-juneteenth-freedom-celebration-in-tarkington-park-tickets-635503306497
Juneteenth Jubilee
Arts For Lawrence FBCC Amphitheater, 8920 Otis Ave.
4-9 p.m.
Free
Arts For Lawrence's third annual Juneteenth Jubilee is a celebration of family and history with performances from musicians, actors, singers, and dancers and featuring visual artists, food vendors, and activities for kids.
artsforlawrence.org/events-1/3nd-annual-juneteenth-jubilee-1
Madam Walker Legacy Block Party
Madam Walker Legacy Center, 617 Indiana Ave.
Noon to 5 p.m.
Free
The annual two-day block party will feature walking and cultural tours, local food and beverage trucks, vendors, live music, performance arts and a kids' zone.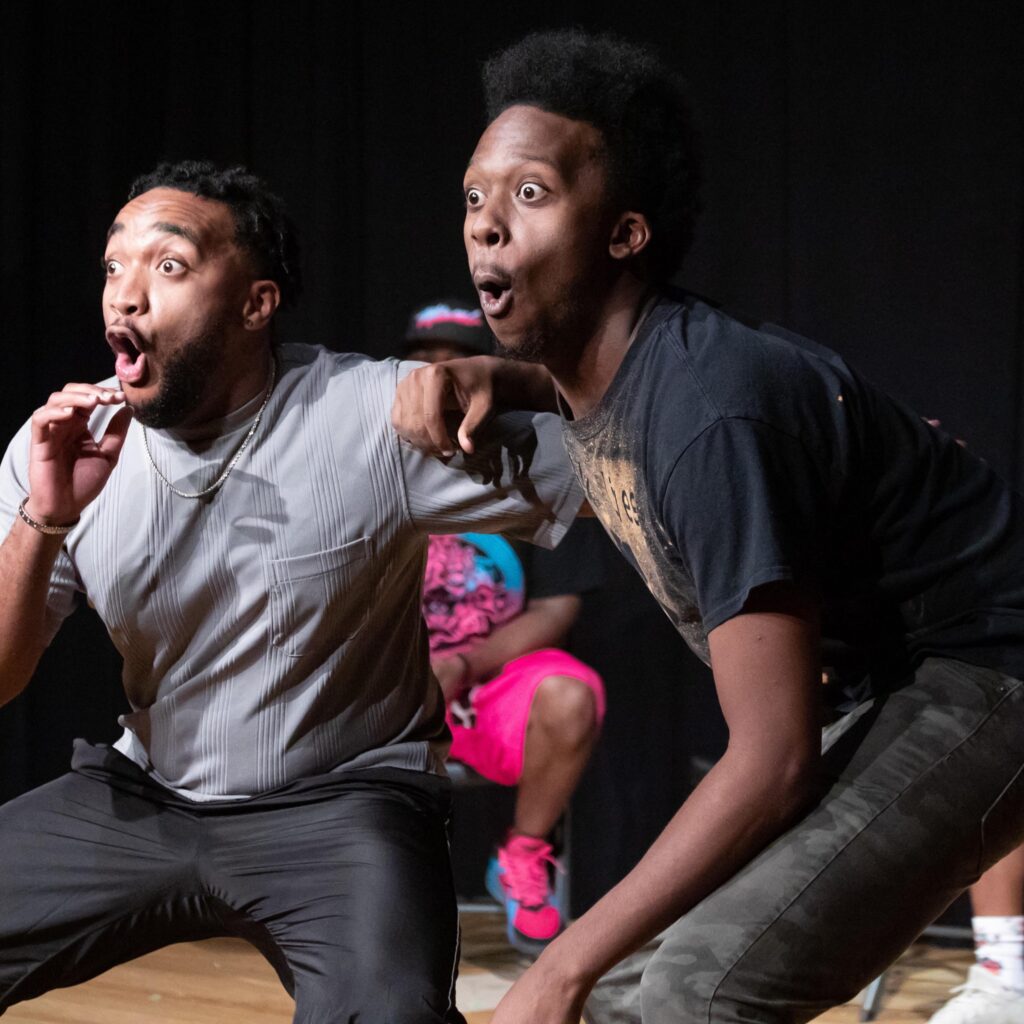 Sunday, June 18
Juneteenth Brunch at Legacy Fest
Madam Walker Legacy Center, 617 Indiana Ave.
11 a.m. to 2 p.m.
Tickets are $45
Keep celebrating with the Madam Walker Legacy Center during its annual family-friendly Juneteenth Brunch, featuring a brunch buffet and mimosas catered by Chef Dan's Southern Comfort in the grand ballroom.
Monday, June 19
GLAM Conference & Gala
Bitwell Event Center, 950 S. White River Pkwy.
8 a.m. to 2 p.m.
Free; Tickets for lecture are $40
"Health is Wealth" is the event's focus and guest speakers Queen Afua, Supanova Slom, Raheem DeVaughn and more will present essential tools for taking care of health and wealth in the Black community in honor of Juneteenth.
eventbrite.com/e/glam-juneteenth-conference-featuring-queen-afua-raheem-devaughn-and-more-tickets-593255331667
Indy Firework Show
Flanner House, 2424 Doctor M.L.K. Jr. St.
7-10 p.m.
Free
Flanner House is celebrating "family reunion style" complete with double Dutch, dominos, food, games and activities, and a live DJ before rounding out the night with a firework show hosted by Indy Juneteenth Inc.
Black Heritage Concert and Art Show
Indiana Landmarks Center, 1201 Central Ave.
6-8 p.m.
Tickets start at $20
Indiana Landmarks hosts a special concert and art show featuring local artists and performers, such as Men in Fire and the Downstroke Band, in honor of Indiana's rich Black heritage.
Juneteenth Eastside
Moorhead Community Resource Center, 8400 E. 10th St.
Noon to 5 p.m.
Free
Honoring families and freedom, the Eastside celebration includes food trucks, local vendors and community resources for families to enjoy. 
facebook.com/MoorheadCommunityResourceCenter/
Contact staff writer Chloe McGowan at 317-762-7848 or chloegm@indyrecorder.com. Follow her on Twitter @chloe_mcgowanxx. For more news from the Indianapolis Recorder, click here.