With a tiara glistening in her gray hair, small diamond hoop earrings in her ears, Coach glasses resting on the bridge her nose and a diamond letter "E" necklace on, Esther Williams celebrated her 90th birthday in style, and her family made sure of it.
Her two daughters, Ellen Cavanaugh and Jerri McReynolds, worked together, along with many of their other family members, to make sure Williams had a happy birthday, though she may not remember.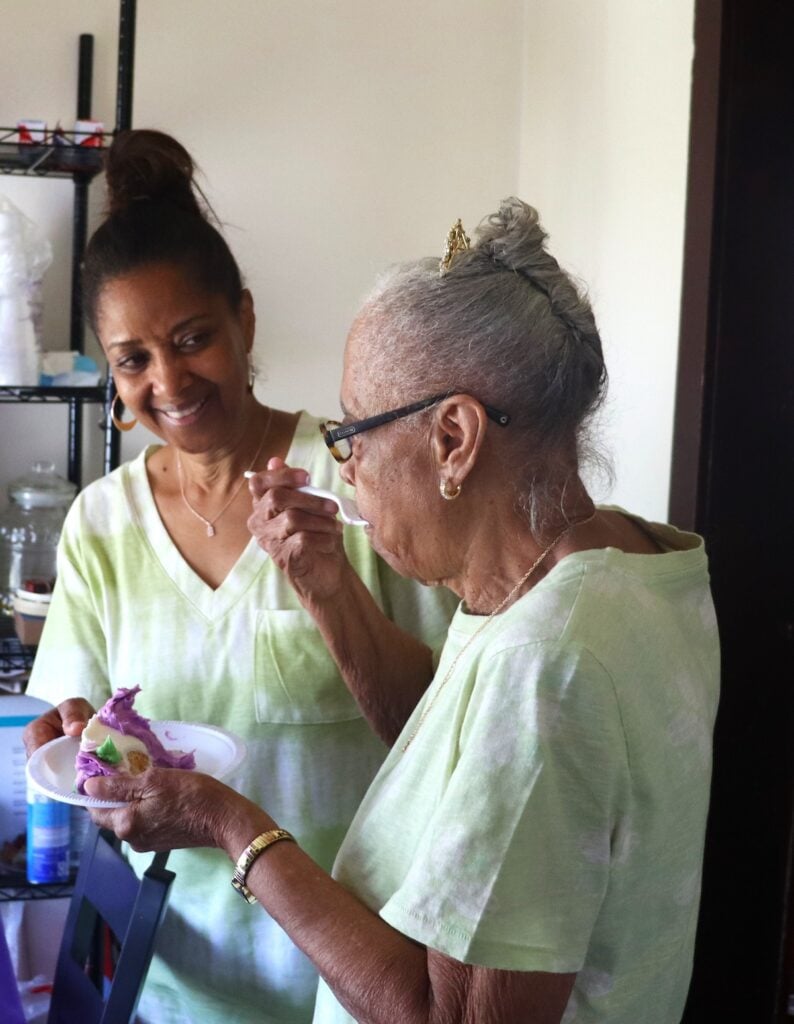 Following a stroke in 2017, and the steady decline of her cognitive functioning afterward, the family learned Williams has vascular dementia, a form of dementia that is caused by impairment of blood supply to the brain. After the initial shock of learning the diagnosis, the family came together to create what they call their "village" to support their "queen" mother through this time.
"Our village means togetherness as a family," Cavanaugh said. "You know, that's what's missing in families today. We all have a part. We pull together when we have to, to get it done."
On June 22, her birthday, they made sure everyone contributed. Cavanaugh brought the vanilla cake with purple frosting — because that's their mother's favorite color. McReynolds hosted the birthday party in her home and their brother, Jimmy, who lives in Houston, sent flowers.
While Cavanaugh recalled the fond memories with her mother, Williams quietly hummed a light tune. Occasionally, she would chuckle along with them.
Williams was a nurse at nursing homes for more than 20 years. While she tended to many elderly patients at that time, she made sure everyone was always taken care of, her family and herself included.
"I took care of my kids, and I took care of me," Williams said.
Now her village is making sure to take care of her.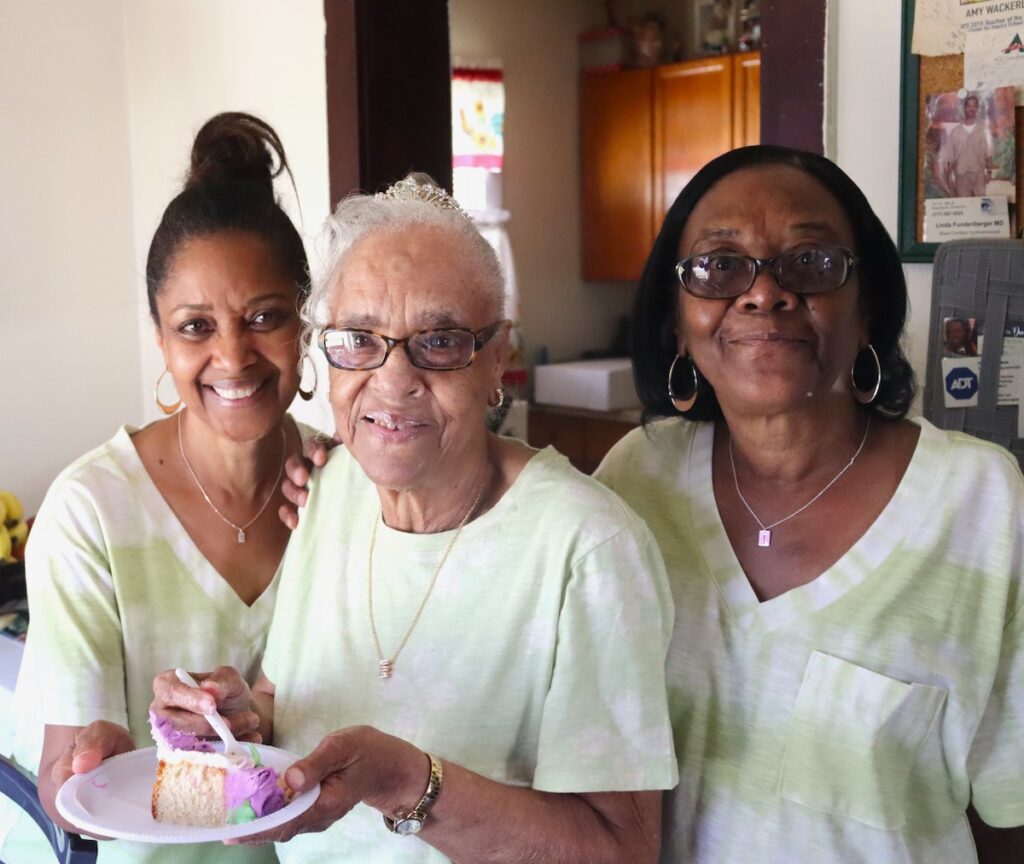 At 90, she is only missing three teeth, which her doctor called a miracle. She contracted COVID-19 in April and made a full recovery without being hospitalized, with the help of her village.
However, with all the good memories, there are some challenging ones for the family. Cavanaugh video calls her mom every day, but some days her mom does not remember her.
"It hurts," she said. "Sometimes she won't know me. It is what it is, but the Lord has blessed us this far with our mother."
As Williams lives with McReynolds, she remembers her well, but the daughter knows that one day she will not.
"Eventually, she probably won't know me," McReynolds conceded.
Williams also shares her birthday with her wedding anniversary to her husband, who died from chronic obstructive pulmonary disease (COPD) in 1999.
"She's our queen," Cavanaugh said. "She taught us how to stick together. She taught us love. She taught us how to pray. What we are today is because of her."
In their matching white pants and lime green shirts, the three women cut the cake together. McReynolds handed the plate to Cavanaugh as she cut the cake and gently placed it in the hands of their mother. The stylish birthday girl continued humming in between bites of her purple birthday cake.
Contact religion reporter Abriana Herron at 317-924-5243 or email at abrianah@indyrecorder.com. Follow her on Twitter @Abri_onyai. Herron is a Report for America corps member and writes about the role of Black churches in the community.