An Indianapolis community and music legend was remembered Sept. 9 by family, friends and local entertainers.
A staple in the 90s hip-hop scene in Indianapolis and later a community activist, 53-year-old Michael Chappel Jr., known as "Mike Treez," was focused on connecting and promoting Indianapolis talent and community leaders.
"I met him with comedian Dope Fiend Willie for the first time and producer Sir Hart in a studio. Mike dealt with hip-hop and comedy, so he would do shows with both," said entertainer James Carey III.
RELATED: Michael Chappel Obituary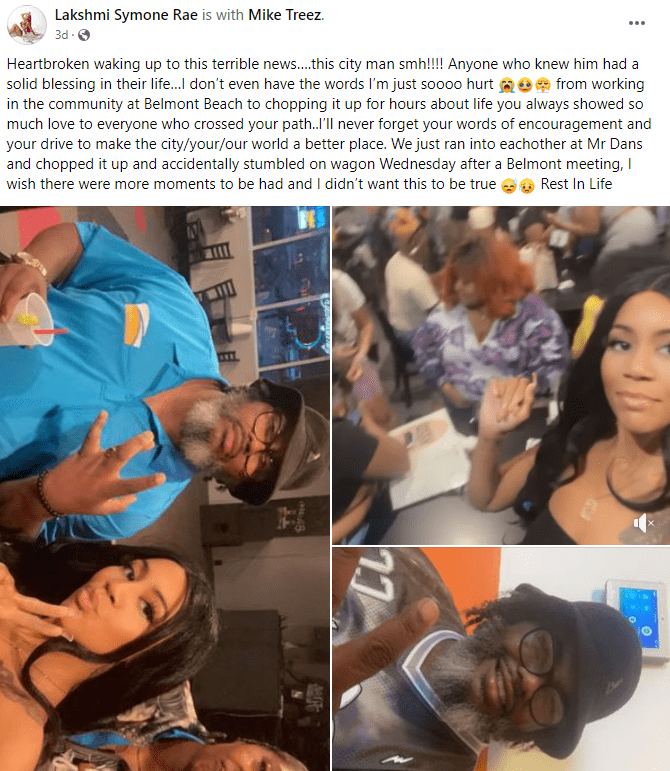 Mike Treez – a staple in the community
In the early 2000s, Carey was a rapper and said at that time Indianapolis was riddled with gun culture and the local hip-hop scene was in its early stages of development.
"If you dealt with the streets, you were going to see the violence. So, his deal was to get you in a position to talk to you and redirect you away from that," said Carey.
The two started "Stop Beefin' Radio" in the mid 2000s. The show's motto, "Stop beefin' and start eating," was at first a movement to start pushing hip-hop artists who were in the streets to choose a different path.
However, in 2014 it became a podcast where they would invite different local and national artists onto the platform to help them get exposure.
"The last thing we talked about, he was going to try to make it to my birthday. We would talk at least once a week," said Carey.
Chappel would sign off on his social media platforms with #WellConnected.
Over Labor Day weekend he was shot and killed in a triple shooting on the city's Northside Sept. 3.
"I'm so numb. That wasn't supposed to happen to him. It just feels like nobody dies of natural causes anymore, but I'm at peace because I know he knew God," said Carey.
Mike Treez – the beginning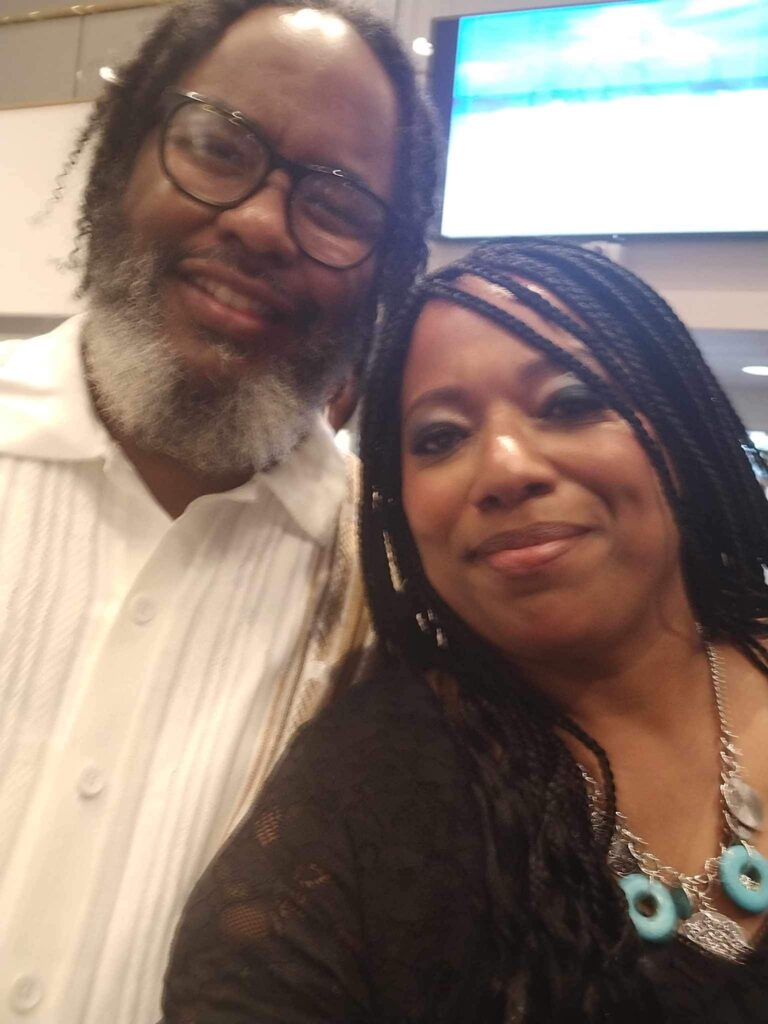 Shonda McGuire, Chappel's childhood friend, observed his relationship with God firsthand.
The friends grew up together at New Light Missionary Baptist Church on the Westside. They would see each other at church services often, and they sang in the church choir together. They also graduated from Ben Davis High School together.
"It's funny seeing how well known he is now. He was pretty shy when we were younger. He was himself, but he would hold it down in the tenor section of the church choir," said McGuire.
"They would ask him to lead a song, and he would say no, but he was a good singer though."
McGuire saw Chappel a week before his death when he came out to support her at her sister's funeral. She learned about his death after seeing it online.
"I just got numb. Like, how many more people are going to die at the age of 50? The 70s babies, we're dying young. His family doesn't deserve this," said McGuire.
Nate Robinson, a friend of Chappel's daughter, Ebony Chappel, said he always called Chappel an uncle. A comedian himself, he said Chappel's business savvy advice was spot on.
"He's old school, and we would clash at times, but that's what made our relationship grow. He was a promoter to my career, he knew talent and he was smart. I owe it to him to get better," said Robinson.
Mike Treez – continuing his legacy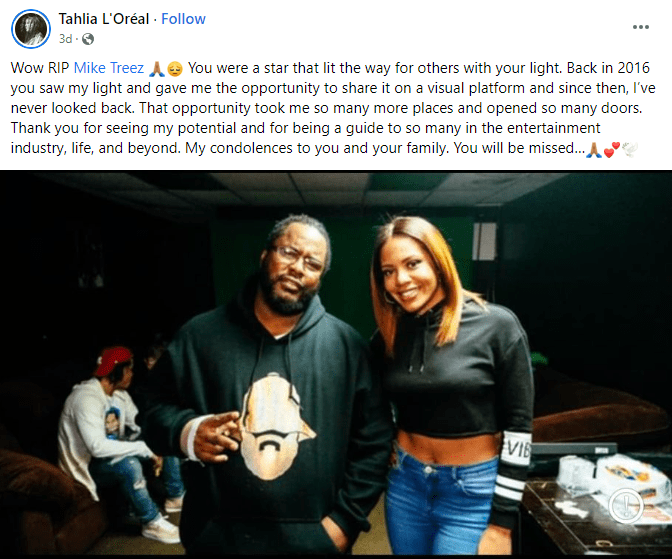 "Some people stop doing what they do, because they don't have guidance from someone in the business. The hardest part is not being able to call him for advice. He was somebody that was going to give you the game at no charge."
He said the advice given by Chappel was crucial to the Indianapolis community, especially those who did not go to college.
Chappel served as vice president for the Friends of Belmont Beach board, a pop-up park in the Haughville neighborhood where he grew up, demonstrating his unwavering commitment to the betterment of the Indianapolis community.
Chappel also shared weekly inspirational videos on Instagram as he worked to support food access efforts through his role at the Indianapolis Urban League.
He was proud of that initiative as well as the work he did as an outreach specialist with Maximus.
"Now that he's gone, we have to continue his legacy in our community. We have to help save the 'communi-TREEZ' is what I call it. You feel me?" said Carey.
Police are asking anyone with information about the incident to contact Detective Ronald Sayles at 317-327-3475 or email him at Ronald.Sayles@indy.gov; or call Crime Stoppers of Central Indiana at 317-262-8477 (TIPS) to remain anonymous.
Tips submitted directly and anonymously to Crime Stoppers are eligible for a cash reward of up to $1,000 if the information leads to a felony arrest.
Contact staff writer Jade Jackson at (317) 762-7853 or by email JadeJ@IndyRecorder.com. Follow her on Twitter @IAMJADEJACKSON