John knew the moment he met Ruby she was meant to be his wife, and he made sure she knew it, too.
"I'd never seen her before in my life," John said. "When I first met her, I told her then that she was going to be my wife."
On July 1, 1972, nine months after their initial meeting in Thomasville, Georgia, the two were married, and two weeks following, the couple moved to Indianapolis and started their life together.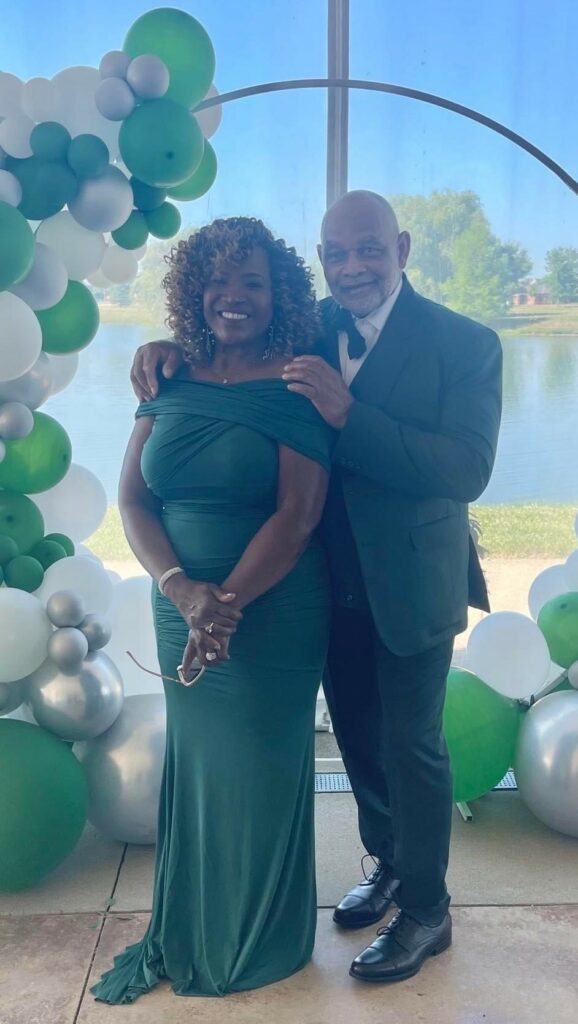 Facing each other July 3 of this year, Ruby and John Darring renewed their wedding vows in front of their friends, children and grandchildren to honor their 50-year wedding anniversary.
National Senior Citizens Day is Aug. 21, which honors the lives of the older generations and the accomplishments they have made over the years. For the couple, 50 years of marriage is an achievement, and they give God much of the glory for maintaining their marriage.
"If I look back at 50 years, the number one thing is God," John said. "God has to be the center of any marriage. You are trying to make two people come together as one. Without him, there is no marriage."
One of the first things Ruby, 70, and John, 72, do together every morning is pray. They make sure they both have a relationship with God first because "he's the one who holds everything together," John said.
Open communication is another important factor in sustaining a marriage, Ruby said.
"Don't talk over each other," she said. "Learn to listen. Sometimes people want to talk but they don't hear what the other person is saying."
According to a study conducted by the National Library of Medicine, one of the leading causes of divorce is financial issues. The couple said they maintained their finances by figuring out who was better at handling the money — that's Ruby — and allowing her to make the financial decisions for both. Ruby also said it is best that both partners are upfront about their money situations, including bills, debt and credit scores.
With all the financial advice, the couple also believe God is the reason they are financially stable.
"God has been good to us," Ruby said. "We've always had more than enough."
While the couple are retired, they still own and work for their HVAC business.
Some advice they give to younger married couples is to never stop dating and to not give up so easily.
"Don't be so quick to quit," John said. "You can't win anything by quitting. You are going to have trouble. It's there to make you stronger."
"Keep going," Ruby said after her husband. "Persevere."
Contact religion reporter Abriana Herron at 317-924-5243. Follow her on Twitter @Abri_onyai. Herron is a Report for America corps member and writes about the role of Black churches in the community.