Another young man was honored as an Eagle Scout Nov. 4 at the Edna Martin Christian Center Legacy Campus & KIPP Academy.  
Gerald Evan Hardister Jr. earned the highest rank of Eagle Scout under the leadership of Nathan Williams in Troop 123 – based out of Indianapolis' Leadership and Legacy Academy.  
RELATED: Eagle Scout Cameran Parks honored
"I want to thank God for the past eight years. With God, all things are possible. If it wasn't for Him, I wouldn't be standing here today. After eight years, I want to thank my mother and father," said Hardister Jr.
"Back in 2015, a Boy Scout came to our door. He told my father about the activities that Scouts get to take part in. I was in the background, and I saw him and heard everything he said. After the boy left, I asked my dad if he could sign me up for Boy Scouts."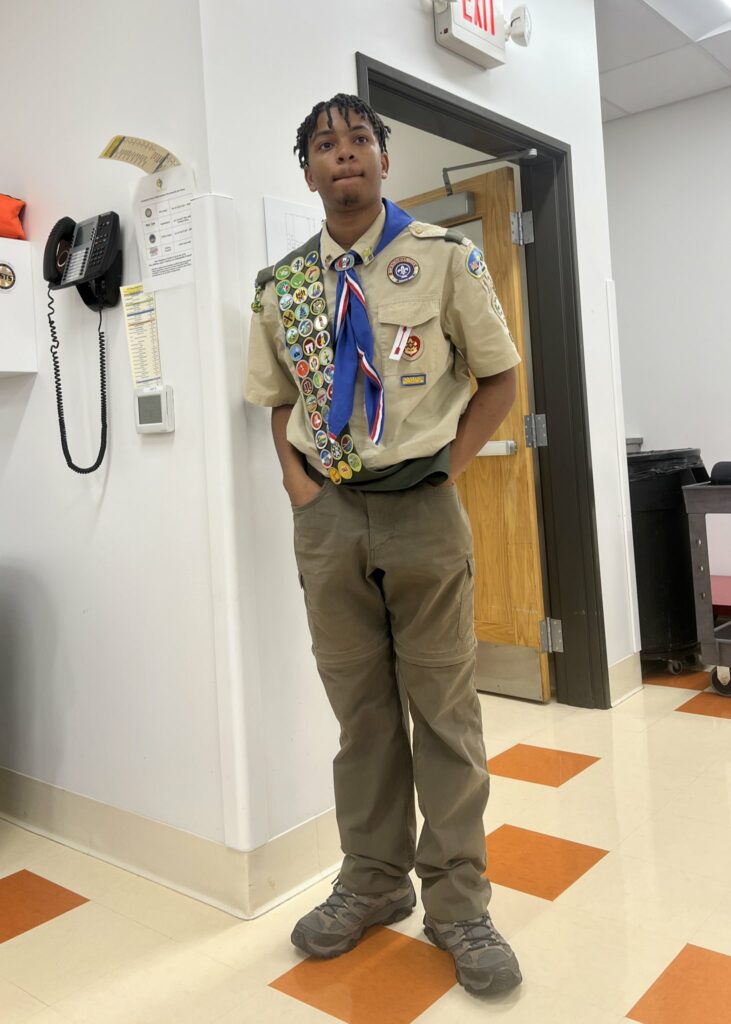 His father Gerald Evan Hardister Sr. joined as a leader to the Boy Scouts' pack.
"I led the opening flag ceremony at the Champions of Diversity Awards with other fellow troop members. A month later, I met Governor Eric Holcomb and presented in front of tens of thousands of people. So far, I've had tons of success, but I'm not done," said Hardister Jr.
He worked to create a playground for the pre-kindergarten education center at The Oaks Academy. 
Eagle Scouts: Highlighting positive events
At the heart of his project was the goal of providing a safe, nurturing and enjoyable space for the preschool students at the school. They now have a designated area where they can play, grow and develop.
His father reiterated that the Scouts will always be there for their community, their boys and a lot of children no matter what the situation may be.
"The goal for us is to make sure we keep encouraging them to make sure they see there's a different life and not choose violence every option," said Hardister Sr.
"So, my goal for myself is to help be in that leadership role, to help guide these young men to see that there's different opportunities in this neighborhood and across Indianapolis," he said in light of the recent homicide that occurred outside the Edna Martin Christian Center's doors the day before.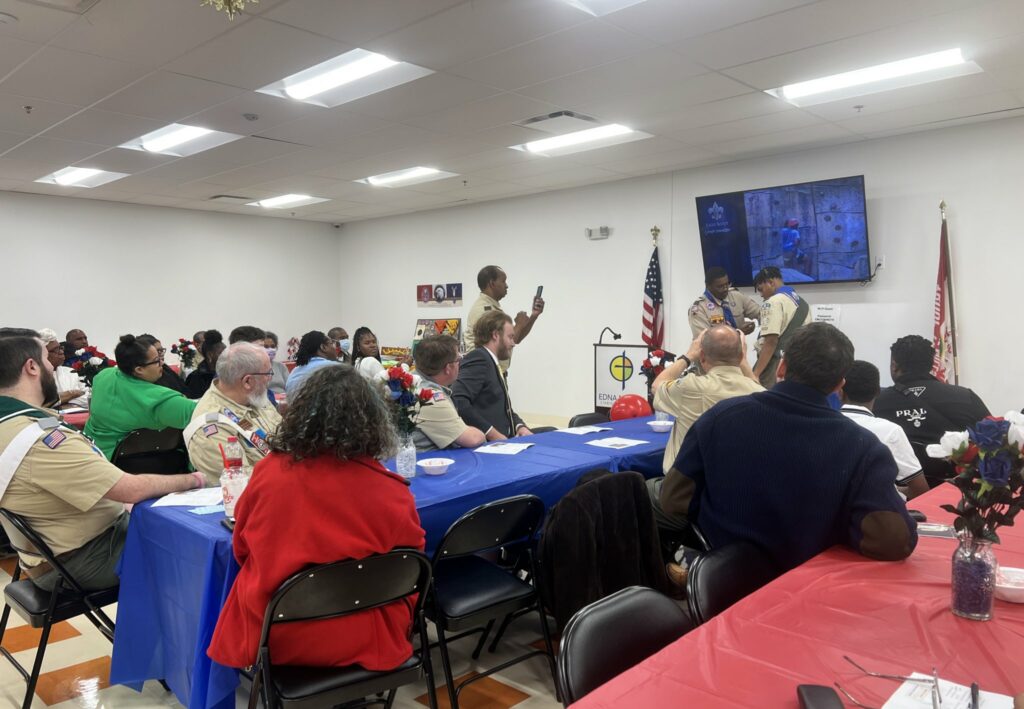 A 15-year-old KIPP Indy Legacy High School student was shot and killed by another teen after school in the parking lot.  
Eastern Star pastor Percy Bland said moments like bring back hope.
"It's very troubling and concerning that moments like these and other celebrations are always cross referenced to crime. We see another young face in the newspaper or popping up on the news; it takes a toll," said Bland.
"To Gerald, we see the hope that you are bringing. We see the courage and the person that you are becoming."
Contact staff writer Jade Jackson at (317) 762-7853 or by email JadeJ@IndyRecorder.com. Follow her on Twitter @IAMJADEJACKSON.