MDwise, Eskenazi Health and the Marion County Public Health Department will have virtual panel to discuss myths, concerns and truths about the COVID-19 vaccine at 7 p.m. April 7.
"Take the Fight to COVID" will be moderated by Tina Cosby, public affairs director of Radio One Indianapolis and an Emmy-award winning journalist. Panelists include:
Virginia A. Caine, M.D., director and chief medical officer, Marion County Public Health Department
Torriaun Everett, vice president, Health Plan Operations, MDwise
Randall Taylor, PharmD, director of Pharmacy, McLaren Health, parent of MDwise
David Crabb, M.D., chief medical officer, Eskenazi Health
The virtual panel is free. To participate visit MDwise.org/IndyFightsCOVID or call 888-475-4499 and enter webinar ID number 944 0066 1927. American Sign Language interpreters will be present on screen during the discussion.
STEM summer program
Girls STEM Institute's summer program will be June 7-July 16 for girls in grades 3-12 and boys in grades 3-8. The program will be virtual on Zoom and Google Classrooms. STEM kits are provided.
The theme for the summer will be "Retracing Our Roots: The History of Math and Its Role in Our Culture." Scholars will participate in STEAM-related activities and learn the historical roots of mathematics. Students also will learn about historical figures in STEM and their impact on the present day. Topics include history of geometric formulas and shapes, aviation, modeling, computer science, coding and more.
Cost is $65 per child. Discounts are available for multiple children.
Applications are due April 12. Acceptance notifications with a payment link will be sent by April 19. Payments are due May 7.
Community cleanup
DC Soaring Hawks, Decatur Township Drug Free Coalition and Decatur Central High School athletic department will partner for the Decatur Township Community Cleanup at 10 a.m. April 17. Participants can choose from Multiple cleanup sites. Supplies will be provided.
For more information, email reagantrackwell2@gmail.com or kivey@decaturproud.org.
Alison Rollins at Kellogg Writers Series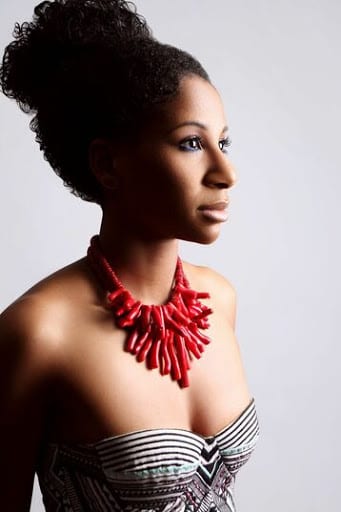 Poet Alison C. Rollins will read some of her work at 7:30 p.m. April 7 as part of the University of Indianapolis' Kellogg Writers Series. The event is free and open to the public. Register at events.uindy.edu.
Rollins will read from her debut poetry collection, "Library of Small Catastrophes," which was a finalist for the Balcones Poetry Prize 2019 and was nominated for the Hurston/Wright Legacy Award 2020. Her poems have appeared in several publications including American Poetry Review, Black Warrior Review and Indiana Review. She is a Cave Canem and Callaloo fellow and received the 2016 Poetry Foundation's Ruth Lilly and Dorothy Sargent Rosenberg Fellowship, 2018 Rona Jaffe Writers' Award and is the winner of the 2020 Puschart Prize. She is a 2019 National Endowment for the Arts Literature fellow.