What started off as a focus group in Starla Mathis' living room in 2017 has grown into a virtual community for women offering professional development, accountability and networking.
Create.Connect.Collab, co-owned by Starla Kay Mathis and Lateva Woolfork, cultivates a community that provides leaders and entrepreneurs with the resources they need to thrive.
RELATED: Maven Space: Where women thrive and ideas come alive
"I noticed I was starting to get stagnant in my goals that I had for my life then. I wasn't even trying to reach them or even take a little step towards them, and a lot of my friends from college, we had big dreams," said Mathis.
"Each month, I saw this amazing synergy, and we started sharing resources and connections that we didn't know about or have access to. It was just amazing seeing that."
Calling them Monthly Mastermind Meetings, the group tackled bringing to life the vision they had for their professional goals.
Create.Connect.Collab: The beginning
That turned into a private Facebook group, which eventually turned into a retreat for women across the city.
"Star and I met through the Creator Society, which is a local influencer, creative minds collective. I saw her and a friend out in the world being bosses, and I want to know this energy," said Woolfork.
"I came to my first Create.Connect.Collab meeting, and said, 'I want to be in this and create more conversations.' Starla and I had a conversation of a lifetime where two girls who didn't know each other at all come together."
Woolfolk, an Indy transplant from Detroit, was looking for minority women who were likeminded.
"So, I asked her what are you going to do with this? Because either I'm going to create a space, or we can do it together."
They just celebrated their four-year friendship anniversary on Facebook.
Create.Connect.Collab eventually started hosting their annual "Unstoppable" retreats for women across the city. With a membership of over 100 women who are entrepreneurs and business owners, the two co-owners cultivated a boss sisterhood.
Create.Connect.Collab: Unstoppable Retreat
It started with the first retreat Mathis held in 2019 at an Airbnb.
They hosted their fifth annual retreat at Maven Space in November 2023.
Over three dozen participants, panelists and local women vendors made the retreat a success.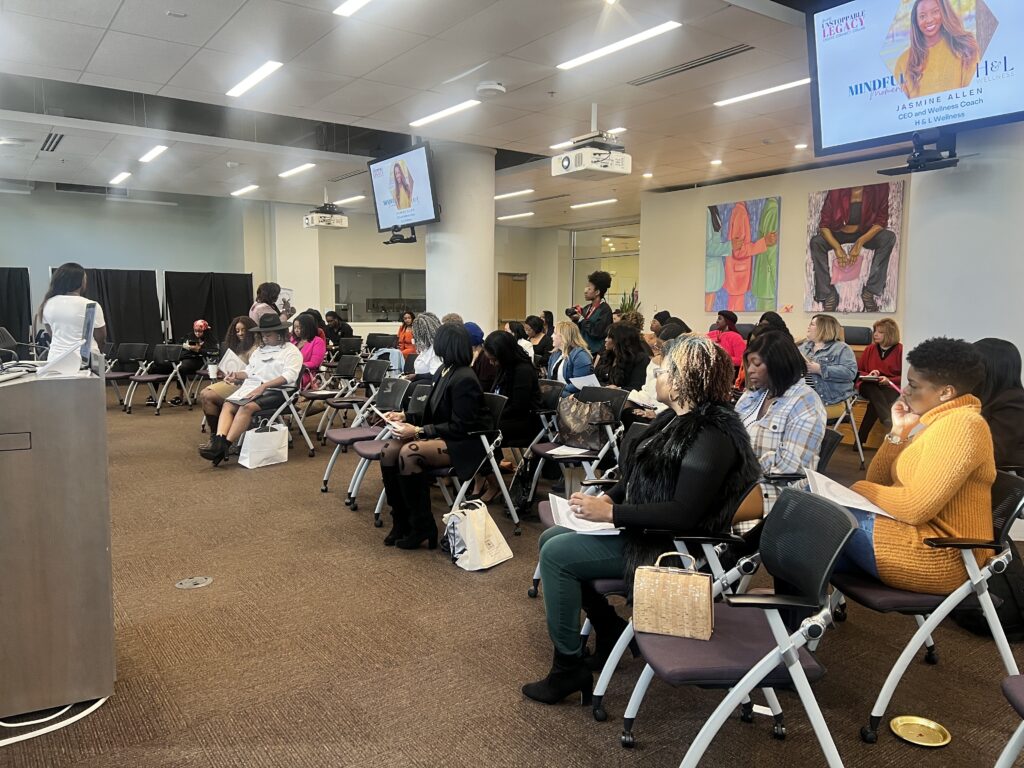 Using a term they heard from Patricia Gamble-Moore with PNC Bank, the retreat focused on B.A.I.L, which stands for banker, accountant, insurance and lawyer – all the elements a business owner needs to have in their corner for success.
A'Bryanna Williams, co-owner of HBH (Hello Beautiful Hair) Professionals – a haircare line for Black textures – was given business strategy and operation tips from Create.Connect.Collab before she became a vendor at the event.
"It's our second year of being a part of the annual retreat. It's great to be a part of and just build a community that matters. You never know what kind of connections you're going to make that are going to help you and vice versa. Even with the retreat, I see growth from last year," said Williams.
Creating a community of boss women
Monica Warren, founder of the accounting firm Face Finances, felt a similar sense of community.
"I had several people that came to the retreat last year, and they told me it was just an amazing experience. I followed the ladies on social media, and I liked their personalities. Looking forward to how I can further my business," said Warren.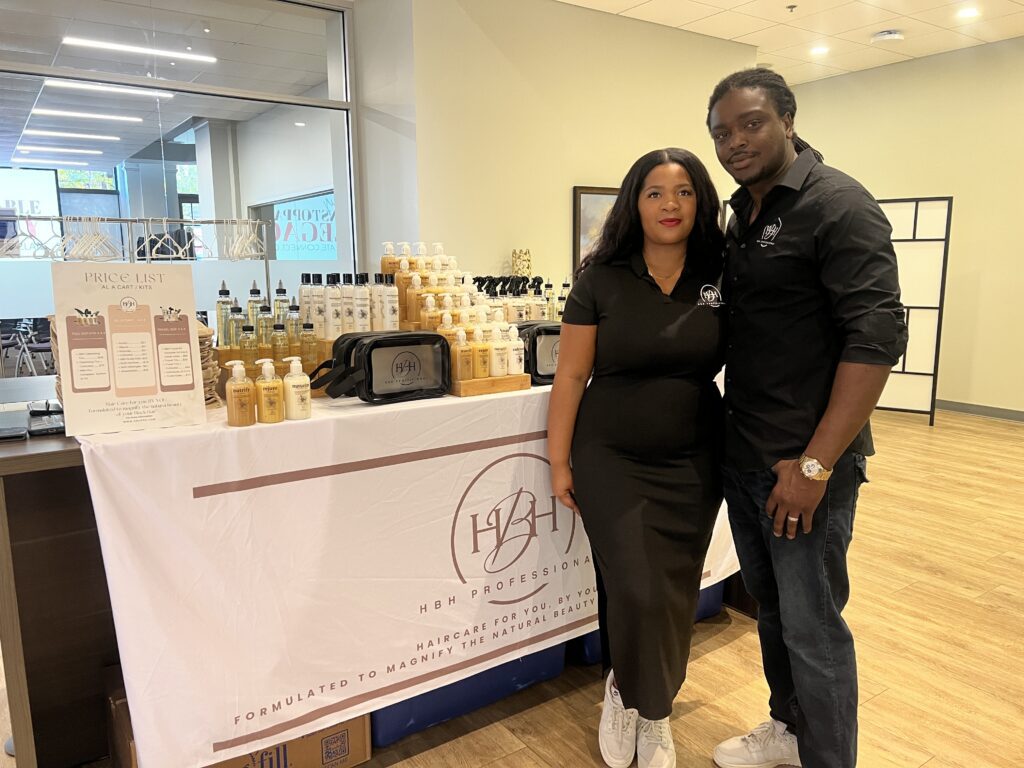 Woolfork said because collab is in their name, the organization allows women to link arms to bring each other up, especially if they are in the same industry.
"I feel like we're moving mountains together. The goal was to just get women together, and to just do the things that we said we're going to do, and just have that support and accountability," said Woolfork.
To become a member of the organization, visit CreateConnectCollab.com. Membership benefits include monthly master mastermind sessions, master classes and check-in.
Contact staff writer Jade Jackson at 317-607-5792 or by email JadeJ@IndyRecorder.com. Follow her on Twitter @IAMJADEJACKSON.