Cars drove through the front parking lot of Martin University, which contained tents set up to give away backpacks, food and prayer.
This is a part of an annual faith-based effort to reach families before school starts.
Debbie Cooley and her husband Rob Cooley, ministers of The Principals for the Doctrine of Christ Ministries, created the event.
RELATED: Free book fair aims to keep kids reading over the summer
"As Christians, our power and authority are in prayer. So, we wanted to pray for the children as well as provide backpacks for them to be successful throughout the school year," said Debbie Cooley.
Their campaign was sparked by the death of 8-year-old Roderick Payne Jr. who was hit by a stray bullet at home in 2020.
They collected donated backpacks to give away a total of 500 overall to families.
This is their first year at Martin University; since the event has grown significantly, they needed a larger venue.
"We've seen adults and parents drive out in tears. Sometimes they have had to pull over before they could get back on the road just from the power of prayer and the impact of it," said Cooley.
Drive-thru Prayer and Backpack Give-A-Way
Gleaners Food Bank was a part of the drive-through's initiative to give away boxes of food. Cooley said that because the area is a food desert, they additionally partnered with the city of Indianapolis to sponsor the food boxes.
The event is also in collaboration with the Indianapolis Black Firefighters Association who donated half of the backpacks.
"We got word that they do the backpack giveaway, so [we] provided about 250 backpacks and split that in half so we could have some of the boys and some of the girls," said Ulysses Simmons with the organization and Indianapolis Fire Department.
The organization filled backpacks with school supplies, including pencils, folders, and more, aiding them throughout the year.
"For us, it's important to be involved. When you drive through the community, you see young kids that look like you. You want to be a role model for the community. They see not only when you have to come and run for an emergency, but it's also good to give back so they know us."
Neeca Washington, parent of an 11-year-old, agrees.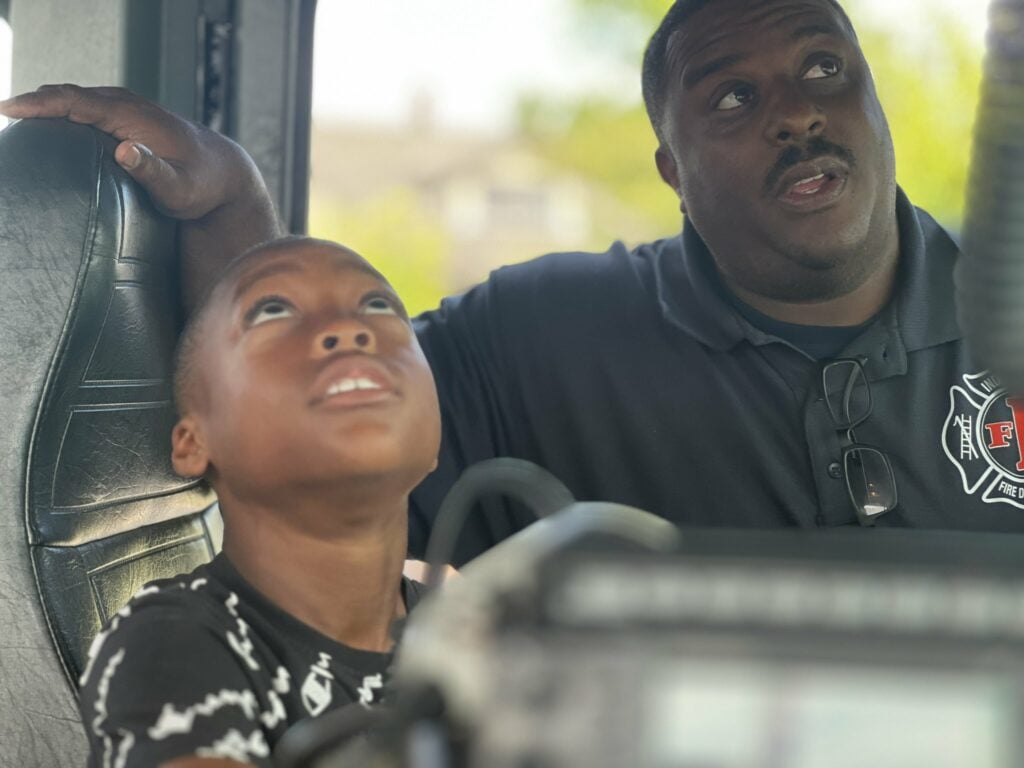 "It's very important for him to experience positivity like this event, overall. The prayer was wonderful. We got our school supplies, and for him to meet the firefighters so he's not scared of them when they come around is important," said Washington.
She is appreciative of the Cooleys' event, especially as a single parent, because she said it helps single-parent households a lot.
The community coming together
Indianapolis Mayor Joe Hogsett stopped by to support the event and even volunteered to help give backpacks to families.
"The Cooleys are providing a needed ministry in the community. Not only do they provide backpacks and food for those who are in need, but the thing I enjoy is the stop stations for prayer. It's a holistic approach to what people in our community need most," said Hogsett.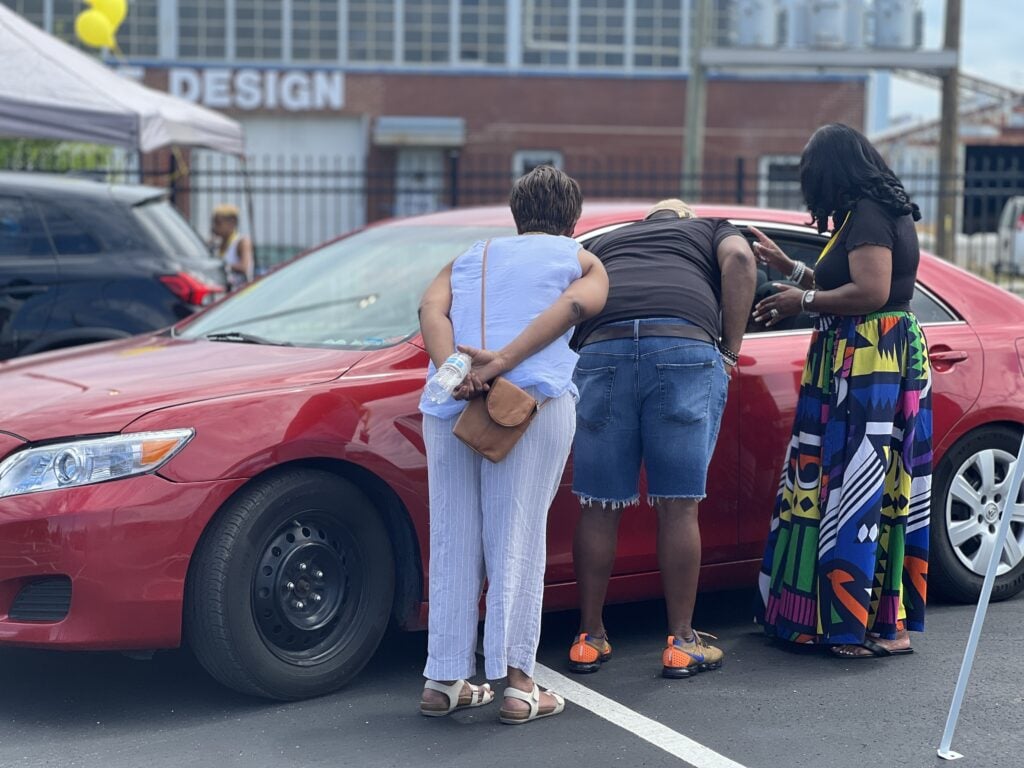 Rob Cooley said that prayer and giving away items will not bring children back who were lost to gun violence. But families of victims are appreciative that the initiative remembers their children.
"The one thing when we have asked children what they wanted for the school year, a lot of them just wanted their families back together. There's a lot of dysfunction, and in dealing with that disfunction, they have to go to school," said Rob Cooley.
"I grew up here, and I don't ever remember growing up and seeing the violence that we see now. We've gotten so numb to it. We have to do something. You can hardly get them into a church, so you have to go to them."
Their hope is that people remember these events and when they grow up, they pass along the torch of generosity.
Contact staff writer Jade Jackson at 317-607-5792 or by email jadej@indyrecorder.com. Follow her on Twitter @IAMJADEJACKSON