The number of Black women-owned businesses is on the rise. According to the 2016 State of Women-Owned Businesses report, the number increased by 112 percent between 2007 and 2016, overshadowing the overall 45 percent increase among all women-owned firms.
Despite the rise in numbers, Black women-owned businesses tend to make less revenue than other businesses run by minority women, averaging $26,500 a year compared to a $68,982 average by all firms owned by minority women.
Victoria Beaty noticed the discrepancies firsthand when she moved from Indianapolis to Philadelphia to take an advertising position. She took on a client that was heavily focused on entrepreneurship and starting franchises, and she saw Black women struggle to make their mark. 
"We always had issues when it came to women, and there was such a small percentage of not only female franchise owners with the brand, but Black owners. It didn't help that in Philadelphia there was a lack of things to do as far as getting women together on a more professional basis so that they can grow," said Beaty. "The challenges I see women of color facing range from not having capital and not being able to come up with startup money, to not knowing how to market yourself and utilize free resources like social media. It isn't just money, but having advocates who are able to give advice and experience."
Beaty's desire to bring together female entrepreneurs and minority professionals led her to create Leading Change with Style, a one-day conference featuring panel discussions from local and national entrepreneurs. The conference gives attendees the opportunity to meet leaders in tech, fashion, social entrepreneurship and more, and develop relationships with like-minded individuals. 
"You may be in corporate America, you may have a side hustle, you may be a full-time entrepreneur, but we all have a need to be around like-minded people who like to do things outside of the norm," she said. "You would be surprised at how many women want to help you. It provides an inclusive place for people to come listen and ask questions. Everyone is there for the same reason: to network, meet people and build relationships organically." 
Leading Change with Style's upcoming event in Indianapolis will feature a host of panelists, including Claire Sulmers, founder of the Fashion Bomb Daily and author of The Bomb Life.
Sulmers says she has always had a passion for fashion and writing, but after being unable to find a job with a traditional fashion magazine, she started a blog that has now evolved into her full-time job. She is excited to share her years of wisdom with budding entrepreneurs. 
"A hobby can become a full-time job, like it has become for me. Now I travel all over the country speaking about entrepreneurship and going for what you want in life," she said. "I hope that people are inspired and encouraged to take control of their lives, go for whatever they want, set goals, make moves and know that it is possible to live the life of your dreams."
Tickets for Leading Change with Style start at $25 and include brunch and bottomless mimosas. There will also be a vendor fair and small-business expo that is free for the public to attend. The event takes place on Sunday, July 16, from 11:30 a.m.–3:30 p.m. at the Bitwell Event Center, 950 S. White River Parkway W. Drive, Indianapolis, IN 46221. 
For more information, visit leadingchangewithstyle.com. 
Leading Change with Style
-Sunday, July 16, from 11:30 a.m.–3:30 p.m.
-Bitwell Event Center 
950 S. White River Parkway W. Drive 
Indianapolis, IN 46221
Featured Panelists:
-Host and moderator: Ebony Marie Chappel, editor-in-chief of the Indianapolis Recorder Newspaper and Indiana Minority Business Magazine
-Claire Sulmers, founder of the Fashion Bomb Daily and author of The Bomb Life
-Tonya Rapley, founder of MyFabFinance.com
-Noell F. Allen, Esq., owner of A Total Solution CPA & Consulting Services Inc.
-Kyla Woods, owner of Crowd or Camera Communications Consulting
-Malina S. Jeffers, owner of Malina Simone Inc.
To learn more about each panelist, visit leadingchangewithstyle.com.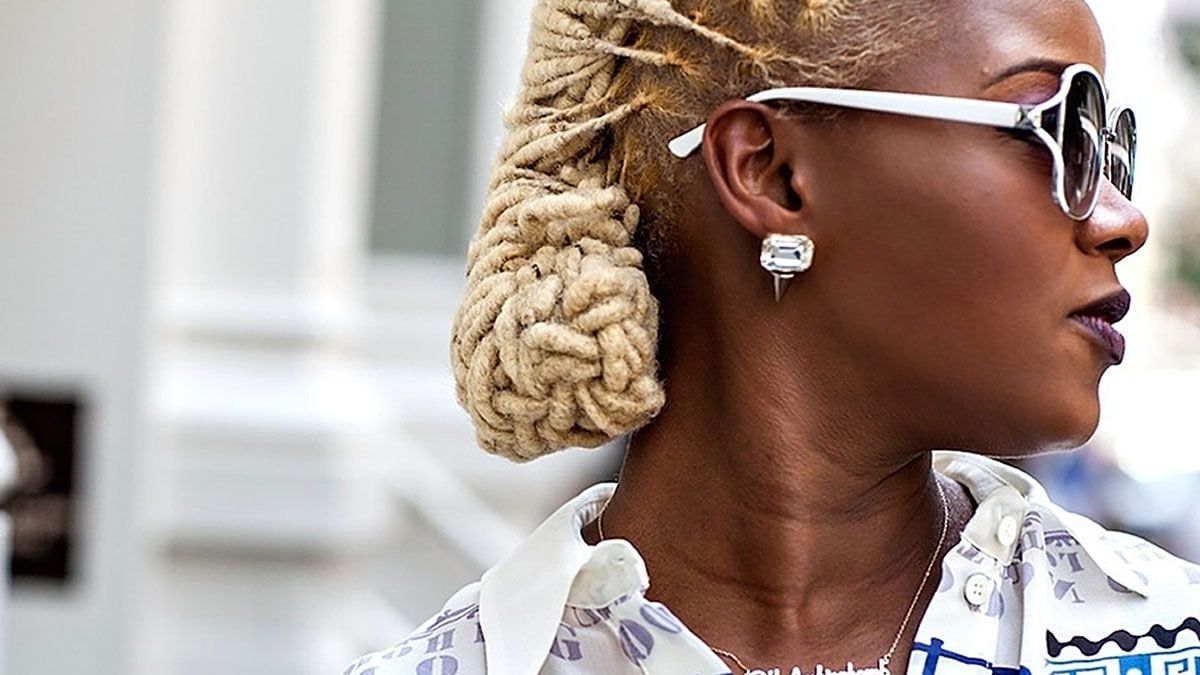 Claire Sulmers