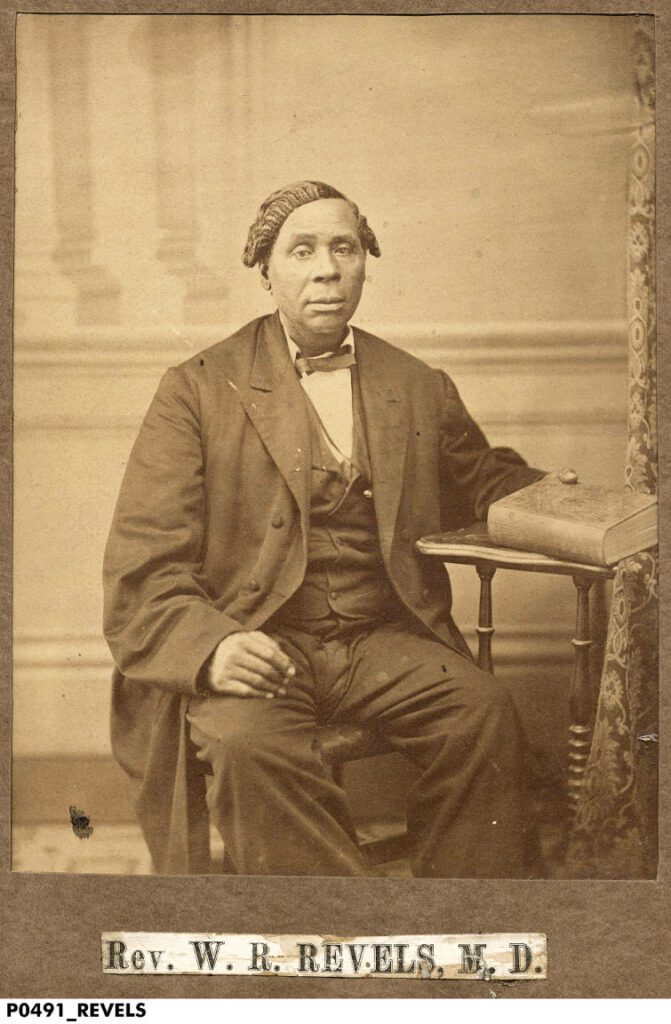 Bethel African Methodist Episcopal Church is the oldest African American Church in Indianapolis, and its former pastor, Rev. Willis R. Revels played a pivotal role in aiding free and formerly enslaved Black people to freedom.
Revels began pastoring at Bethel AME Church around the mid-1840s, ministering for the church during the Civil War, according to the digital Encyclopedia of Indianapolis.
The pastor was involved with the Freedman's Aid Society, which assisted fugitives and other free Black people from the South to the north. He was one of the few local Black residents to be active in this work. He housed Black refugees passing through the city, while also helping others to find work.
Due to his involvement, it is believed that his critics set the church on fire on July 9, 1862.
Revels was born in Fayetteville, NC, to free parents, and first came to Indiana when he attended a Quaker academy called the Union Literary Institute.
Revels had ministered at several AME churches prior to Bethel, including in New Orleans, St. Louis, Louisville, Chicago and Terre Haute.
Revels was later elected to the national AME Church conference and was one of five Black people that attended the white national Methodist conference in 1864.