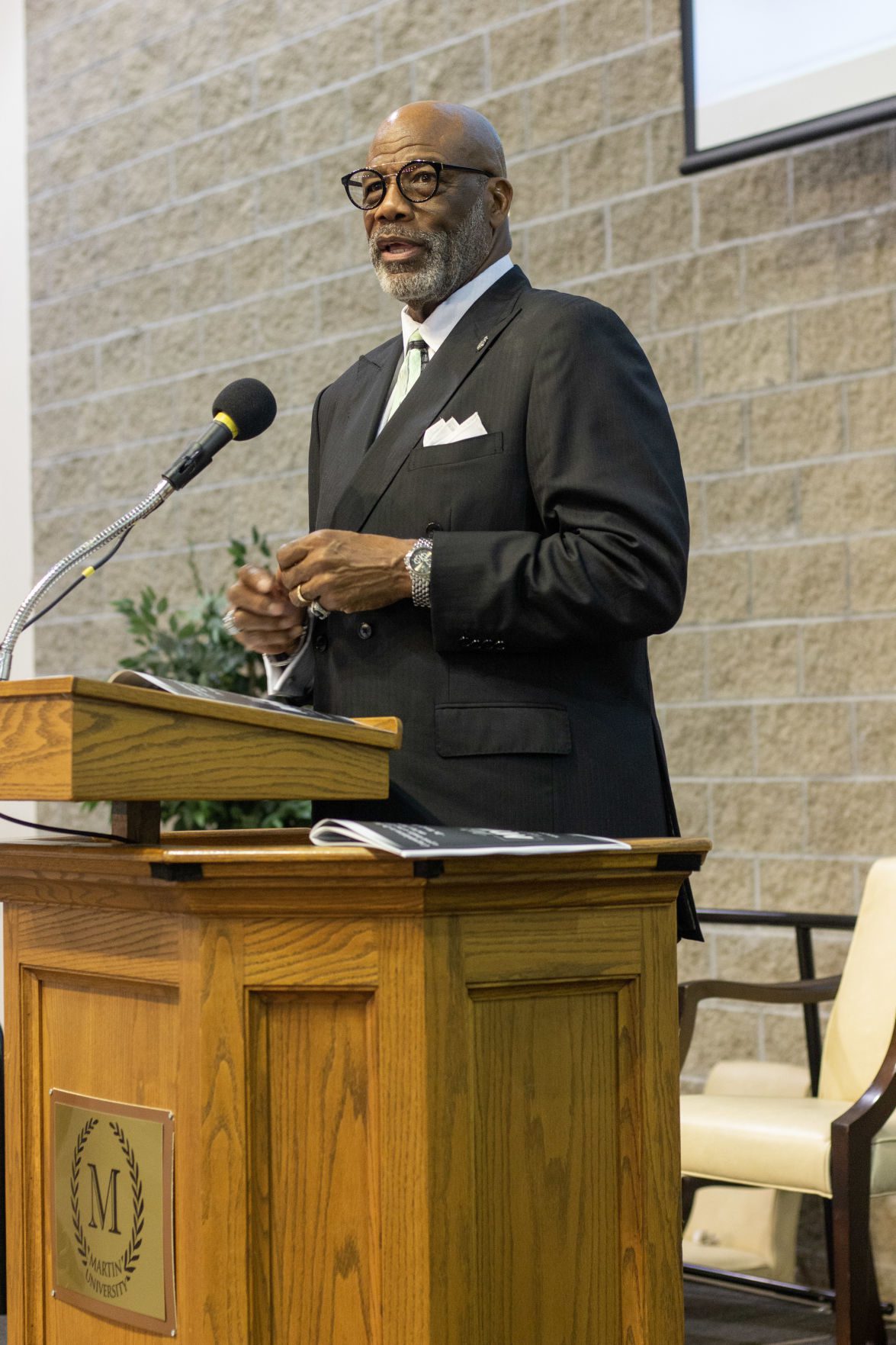 A City-County Council committee voted to recommend appointing Dr. Eugene G. White to the Indianapolis Public Library Board of Trustees during a meeting Feb. 8.
Members of the Municipal Corporations Committee voted unanimously, 7-0, in favor of White. The proposal now goes back to the full City-County Council for a vote.
"Great minds will figure all this out for the library," Councilor Monroe Gray, chair of the committee, said during the meeting. "We do appreciate you stepping up."
Gray introduced the proposal to appoint White during the council's first full meeting of the year earlier in the week.
"Dr. White brings great strengths as a past educator and administrator, and his years of experience make him a great choice," Gray said in a statement. "I believe Dr. White will have a positive influence on the library going forward."
White has built a career as an educator, administrator and leader at both the K-12 and post-secondary education levels. He became the first Black principal of North Central High School in Washington Township in 1990 and was later named superintendent of Washington Township in 1994.
He also served as superintendent of Indianapolis Public Schools beginning in 2005 and was credited with cutting the high school dropout rate in half in five years. In 2018, White retired from his position as president of Martin University — a Predominantly Black Institution — but said he's still an educator at heart.
"I spent my entire career in education, much of it focused on trying to build more equitable educational opportunities for students of any age," White said in a statement. "Serving on the library board is an opportunity to keep meeting our community's educational needs."
Several members of the community came to the meeting and spoke during the public comment portion to voice their support of Karla Lopez Owens to fill a seat on the library board left by Dr. TD Robinson, who resigned in December.
Owens is the director of community outreach at the Marion County Prosecutor's Office, and she ran an unsuccessful campaign for a state Senate seat in 2022.
Keith "Wildstyle" Paschall spoke about the importance of diversity on the board and how it lacked Latino representation.
"At this point, the community is tired and we're looking for somebody that we know and we trust, and that's Karla," Paschall said. "When you talk about Black and brown relations, she's somebody that is trusted in both communities." 
The council's next full meeting is March 6 at 7:30 p.m. in the City County Building. 
This story has been updated with information from the Municipal Corporations Committee meeting.
Contact staff writer Chloe McGowan at 317-762-7848 or chloegm@indyrecorder.com. Follow her on Twitter @chloe_mcgowanxx.