The Foster Grandparent Program gives people 55 and older the opportunity to mentor and tutor children for at least 15 hours a week. The program, not to be mistaken with foster parents, typically serves children 6 weeks old to 18 years old.
"It's a wonderful program not only for the children; it's a wonderful program for me," 65-year-old foster grandparent Caroline Whitaker said at a recent Foster Grandparent meeting at the Julia M. Carson Government Center. "Just to hear the kids say, 'Ms. Caroline, I love you,' that's all I need."
Whitaker said she enjoys helping the children at her current placement at a child care center. She has been a foster grandparent for a little over a year and as a former teacher, she said she has a lot of experience working with children of all ages.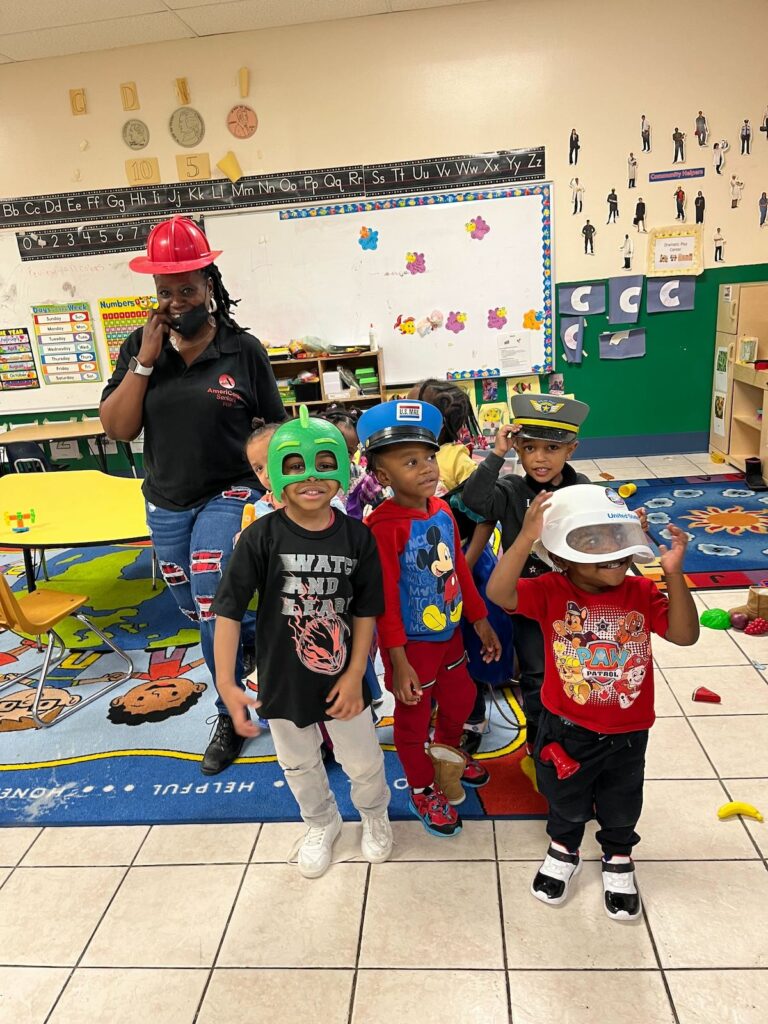 When recalling her three years as a foster grandparent, 74-year-old Linda Evans spoke about a young boy who attends the ROCK Community Center for Youth & Children. Every day, when the boy gets to the community center, he looks for Evans, and when he leaves, they exchange an "I love you."
Evans said her contributions to his life and to the lives of the other children at the ROCK Community Center will encourage and uplift them in their future.
"I think this whole program is good because there are a lot of kids who do not have grandparents or they are far away," she said. "Everyone needs a grandparent. Grandparents are vital."
While the program is geared toward helping children, Joni Collins, Foster Grandparent Program coordinator, said the program is just as beneficial to the seniors as it is to the children. Not only are the seniors being "active citizens" and giving back to the community by mentoring the kids, she said they also are more physically active than other seniors, which could extend their lives.
The program offers seniors a modest stipend, transportation cost reimbursement, paid sick and vacation leave and a daily lunch. Virginia Muhammad was a foster grandparent for many years at Snacks Crossing Elementary School, but she left the program to take care of her husband. She decided to participate in the program once again after her husband recently died.
"I think it's an excellent program," she said. "I enjoy working with children. You have to really love working with children."
The local director, Shelida Purnell, said the program continues to prioritize getting more seniors in the program to expand the outreach to other facilities across Indianapolis. To become a foster grandparent seniors must meet income eligibility requirements and pass a physical and background check.
For more information on the Foster Grandparent Program, visit cagi-in.org.
Contact religion reporter Abriana Herron at 317-924-5243. Follow her on Twitter @Abri_onyai. Herron is a Report for America corps member and writes about the role of Black churches in the community.