Frank Anderson, who became the first African American to serve as Marion County sheriff and guided the agency through its merger with the police department, died April 30.
Anderson died at his home early in the morning, according to a Facebook post from the Marion County Sheriff's Office.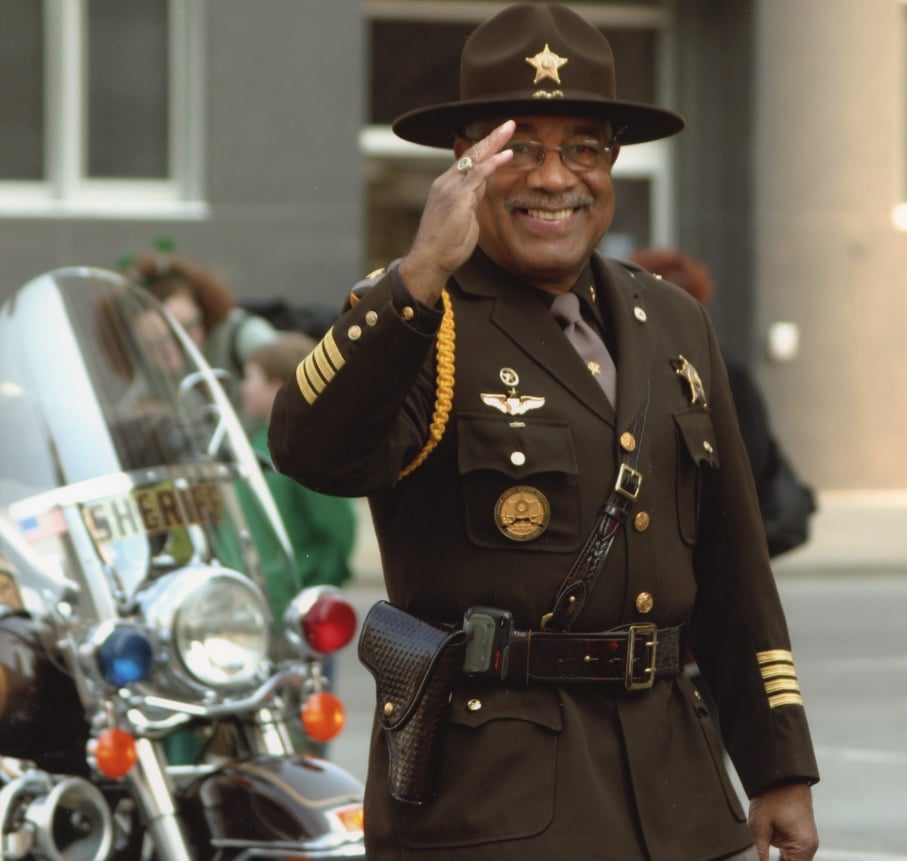 Anderson was elected to two terms as sheriff, a position he held from 2003-2011. He was also appointed U.S. marshal for the Southern District of Indiana twice, first from 1977-1981 and again from 1994-2001.
"I can't give you a one-line quote to sum up the life of Frank J. Anderson," Marion County Sheriff Kerry Forestal said in a statement. "He was so important to our community. Over the last 60 years, his direction and example in law enforcement — both at the federal and local levels — has positively influenced and affected the lives of many, many people. It certainly has mine. He will be truly missed."
Anderson won his first election with 67% of the vote, making him only the second African American sheriff in Indiana history, according to the sheriff's office.
"Our power is truly awesome," Anderson said at his inauguration ceremony, "and it should never be misused."
The late Recorder columnist Amos Brown said Anderson's election represented a "formal affirmation of that living Hoosier and African-American history."
Anderson grew up in Indianapolis and attended Shortridge High School, where he won a state championship in wrestling. He was inducted into the Indiana High School Wrestling Coaches Association Hall of Fame in 1990.
Upon graduation, Anderson enlisted in the U.S. Navy and served in the Shore Patrol until 1959. He joined the Marion County Sheriff's Office in 1961 as the first Black deputy assigned to the Road Patrol division.
Shortly after being elected sheriff, Anderson took on the task of organizing a merger between the sheriff's office and Indianapolis Police Department. Anderson was a supporter of the merger.
"The issue is about public safety for Marion County," he said at the time. "Indianapolis is blessed with two fine departments and together they can provide the citizens with better protection. Together we can't fail."
More recently, Anderson published a book of poems called "Lines & Rhymes."
He is survived by his wife of six decades, Mercedes, and his children, Henry and Franché.