When Charles Browning was a kid growing up in Broad Ripple, he dreamed of someday making it big. Today that dream has come true.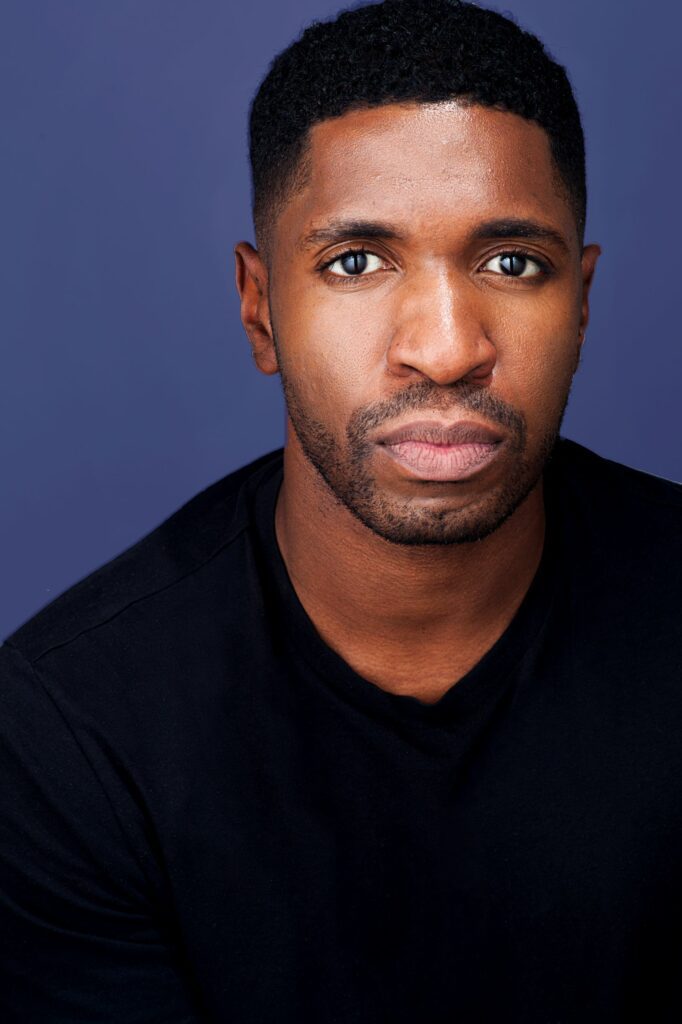 Born and raised in Indianapolis, Browning attended Broad Ripple Magnet High School for the Arts & Humanities and was heavily involved in local theater at Clowes Memorial Hall and Indiana Repertory Theatre. As a child actor, Browning acted in plays such as "A Christmas Carol" and "Upon This Rock," recorded voiceover material for McDonald's and Indiana Black Expo and even filmed commercials for CVS affiliates.
It took a few years, a winding road of schooling, training and countless auditions, but Browning now graces the stage of the Ethel Barrymore Theatre on Broadway as Avery in the revival of August Wilson's "The Piano Lesson."
"Even as a young person in Indy — as a teen — I was intentional," Browning told the Recorder during a phone interview on a rainy December evening in New York, where he was understudying a role in Wilson's play. "It was something I wanted to do, but the pathway in which it would happen was different than what's happening now."
Humble beginnings
Early on in his budding career, Browning split his time and energy between his studies, acting and working. During his senior year of high school, he went for a half day before heading to work at a law firm under an entertainment attorney.
Bradford Braxton, a retired teacher and one of Browning's high school mentors and tutors, told the Recorder Browning was an excellent student who worked hard for everything.
"He was an overachiever, and then he overachieved on top of that," Braxton said. "He has been just very committed to being a performer ever since I've known him."
Browning liked to challenge himself, Braxton said, if only to make sure he did things right — both in acting and singing, but also in his schoolwork. Though, he would often tell Braxton all about his dreams and aspirations of being a star one day, he said.
Beyond Indianapolis
Following graduation, Browning left Indianapolis to study at DePaul University in Chicago before moving on to complete his master's at Columbia University in New York.
It took him a while to figure out where he would call home, as Browning said he returned to Chicago for a year to work at Chicago Shakespeare Theatre and Goodman Theatre. He recalled some less-than-enjoyable times working in Los Angeles, before ultimately returning to New York.
"I never subscribed to the starving artist. … I was intentional about 'where could I be the happiest with the least?'" he said. "I could have a life and pursue a career and find happiness even in the darkest moment in New York."
Firm foundations
But even as Browning began to put down roots and build his career in New York, he remained faithful to his foundations in Indianapolis and the local theater opportunities that eventually led him to Broadway.
"My belief is that all of our foundations are always the root of our growth and our expansion," he said. "[Indianapolis] gave me the seed as a young person; going to see regional theater made me understand it's not just Broadway."
Broadway is "allegedly" the dream, he said jokingly over the phone. Though Browning said he's always dreamed of being a sufficient actor who's able to pay the bills, buy houses and take trips — the "diagnostic things" based on a career rather than the fanfare, glitz and glamor some fall into, he said.
"The Piano Lesson"
As of Jan. 15, Browning will take over the role of Avery — a preacher focused on building his congregation and getting married — in "The Piano Lesson" full time. Directed by Latonya Richardson Jackson, the revival also stars Samuel L. Jackson, John David Washington, Danielle Brookes, Michael Potts, Ray Fisher, April Matthis, Nadia Daniel and Jurnee Swan.
Set in Pittsburg in 1936, the play follows a brother and sister who disagree on what to do with an old piano they've inherited, Browning said. The sister, Berniece, wants to keep the piano while the brother, Boy Willie, wants to sell it to increase the value of what the family has by selling it for land, Browning said.
"They're in a conflict because it has family legacy and the piano has been through generations of slavery, indentured servants … an evolution if you will," he said.
Having watched Browning be involved in the church, his community and local theater, Braxton said seeing him star in a show on Broadway is not only a dream come true for him but for everyone back home who supported him.
"I'm excited for him to have this opportunity now," Braxton said. "It's been a long time coming but he already saw himself where he is now."
"The Piano Lesson" is showing now until Jan. 29 at the Ethel Barrymore Theatre in New York City.
Contact staff writer Chloe McGowan at 317-762-7848 or chloegm@indyrecorder.com. Follow her on Twitter @chloe_mcgowanxx.