James Davis was starving while heading home thinking about his infant son.
He had just been processed out of jail in 2013 on a drug charge. Even though he had been arrested multiple times for selling off and on for decades, he knew he needed to do something different.
He didn't want to raise his kids behind bars.
RELATED: Report: Race, gender strong indicators for how long someone stays in jail
Davis noticed the hotdog vendor, Garcia's Hot Dogs, and stopped by to grab something to eat.
After ordering food and waiting for his change, he noticed Garcia pull out a wad of cash.
"That made me immediately curious. So, I asked him what it took to get his own hot dog stand started and he told me. I went home and started researching more," said Davis.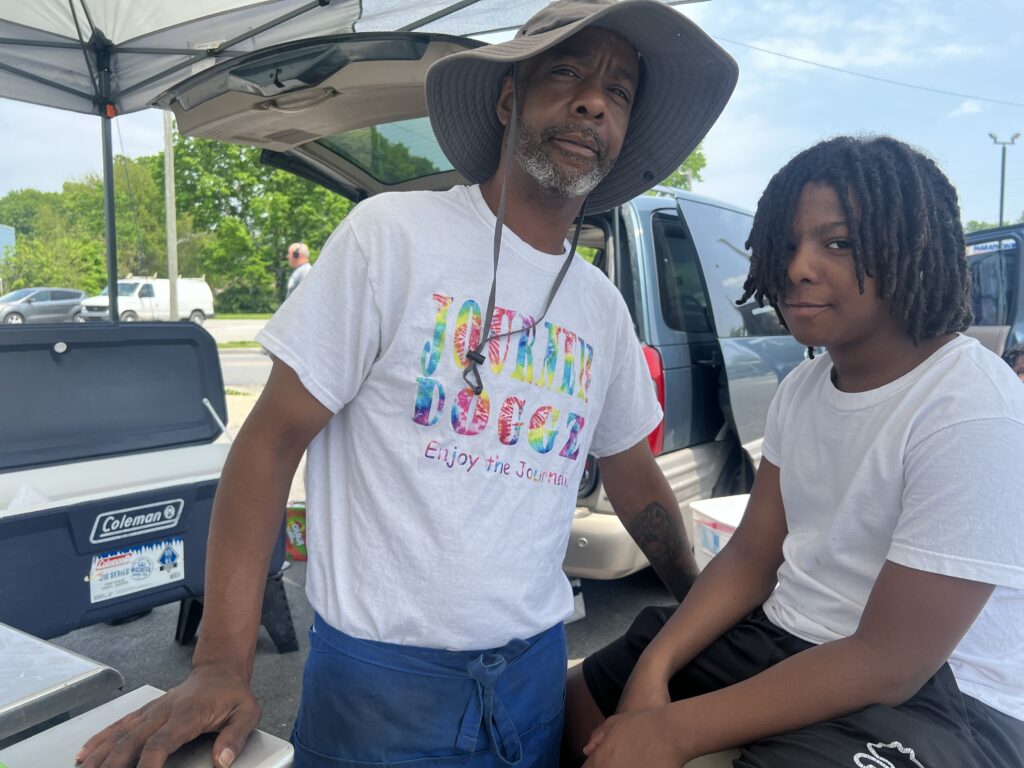 From dope to dogs: The beginning
According to the National Hot Dog and Sausage Council, which compiles a list based on sales and per capita sales, in 2022 Los Angeles sold nearly 30 million pounds during the course of the year.
New York came in second followed by Dallas, which surpassed Chicago to take the third-place spot.
Back then, Davis said Chicago was number three on the list. Seeing that Indianapolis is only two hours away, he wanted to sell hotdogs for profit.
For him it was not about the fast money drugs could bring him.
"I was addicted to the transaction of the process. So, even if it was candy, clothes or whatever the product may be, I loved selling it and getting that exchange of a profit," said Davis.
For a whole year he searched for any location in Marion County that sold hot dogs. He wanted to see how they created them and what method they used.
"I didn't care if you sold hotdogs in a restaurant, a food truck or at your cousin's house. I went where they were sold to see what the hotdogs tasted like. I'd tell people 'If you know somebody selling hotdogs call me,'" said Davis.
RELATED: Barriers await ex-offenders when they rejoin their communities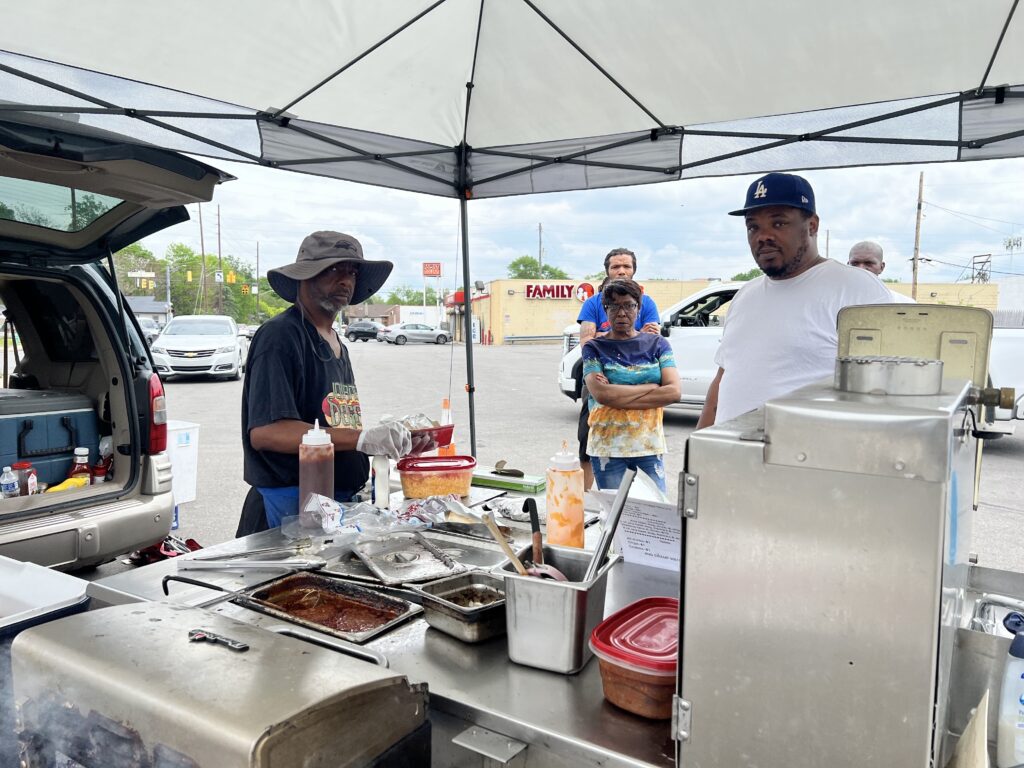 From dope to dogs: stats
He had been selling drugs his whole life. Davis worked regular jobs and attended school to earn a college degree, but drugs provided him with a quick means of making money.
He looked at it like a hustle.
48% of the Marion County jail population is Black, despite only making up 27% of the population according to estimates from the American Community Survey.
In 2015, Indiana moved low-level felons to serve their sentences in local jails rather than prisons.
Davis said that his arrest in 2013 was going to be his last.
Every year, over 600,000 people will leave prison and attempt to rejoin society according to the Inmates to Entrepreneurs, a program to help people with criminal records start their own businesses.
Despite seeking employment, formerly incarcerated individuals are half as likely to get a job because of their incarceration.
Entrepreneurship allows individuals to start their own business and rise above the systemic discrimination they face in the job market.
A part of Davis's plan was to provide for his family without going back to selling drugs.
He did not have as much of a problem getting a job that accepted people with criminal records, but he wanted to make extra money from owning his own business.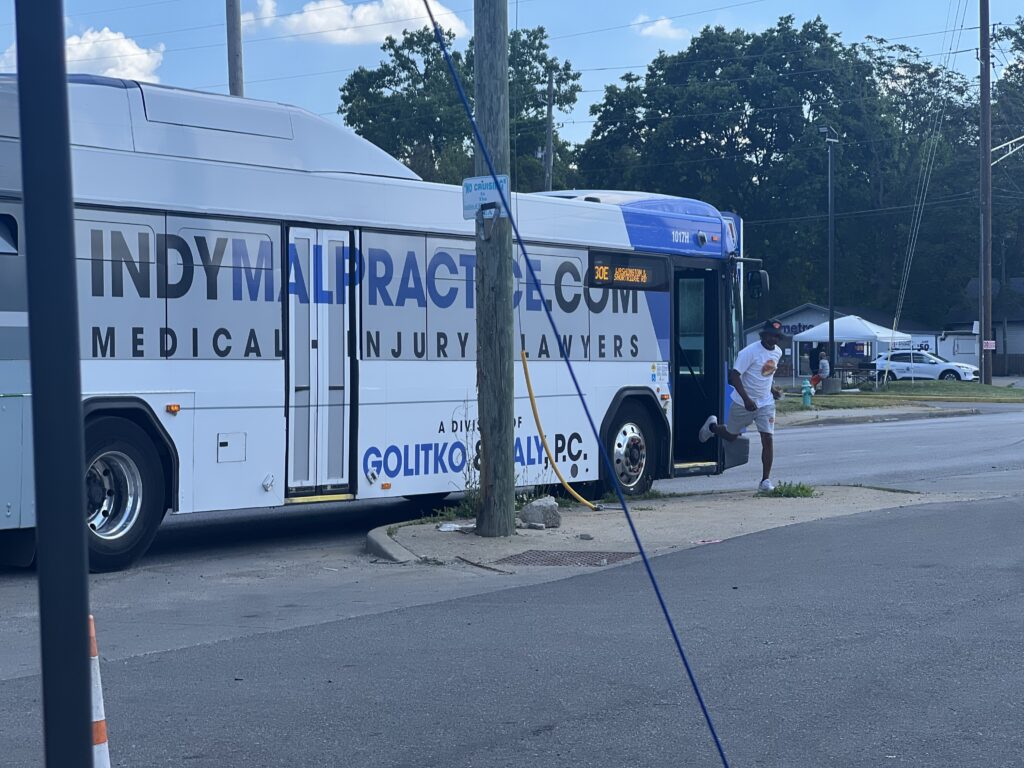 Research and marketing
During his research, he wanted to see what other businesses were doing so he could do something different.
"What sets McDonald's apart from Burger King? What sets Burger King apart from Hardees? Everybody's got something different about them that you like. So, I had to figure out something that was going to set me apart from everybody," said Davis.
His concept is grilled hotdogs.
His slogan #NoSwampWater comes from his hot dogs not being boiled in water.
He launched Journeii Doggz, named after his younger son, in August 2015.
At first, it was just his new side job.
He used to sell on the weekends or after work when he could.
"Then I had to go full throttle after I lost my job. I remember I set up my little stand. My homeboy gave me $100 to get whatever I needed and that day I made rent. I said forget a job, it's on and popping," said Davis.
He started off selling on 46th and Shadeland Ave.
His main dishes are a beef hot dog, beef polish sausage and beef hot links.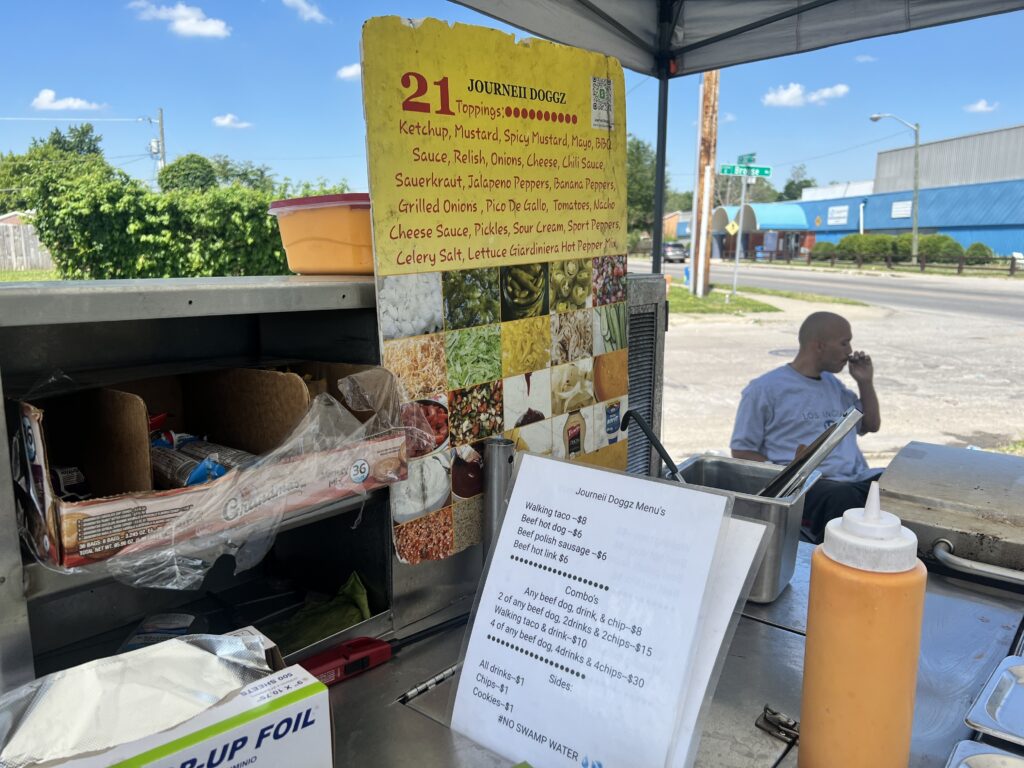 Customers satisfaction
He quickly gained notoriety and even had customers follow him when he moved his hotdog stand to the corner of 30th and Brouse Ave.
"I've been following him since he was over there on Shadeland. I saw him one day and I was hungry, and I like hotdogs. I like the way he does the Italian Polish dog. You can't find this everywhere," said Daymond Mason.
Mason said usually he and others don't get the type of food Davis creates until the Indiana State Fair comes around.
He appreciates Davis's service and menu.
"It's community and neighborhood every time I see him. He's like family. We chop it up and have great conversations while he's working on my food. I tell people to stop by all the time," said Mason.
He moved to his current location knowing that the area inside Martindale-Brightwood is a food desert.
After every transaction, he tells customers, "Do me one favor. After you eat that good food, come back with a smile and (a) friend who ain't never been. Journeii Doggz, no swamp water."
His customer service even extends beyond the hot dog stand.
"Let me get a dog big dog!" yells an IndyGo bus driver from inside the bus off the corner of 30th and Brouse Ave.
"What you want on it?" James Davis yells back from his stand.
After getting the ingredients needed, he works fast to get a hot dog made as the IndyGo driver pulls over and turns on the hazard lights.
In less than 3 minutes, Davis is running from his stand to deliver the meal.
"I love what I do. This is it. I would like a brick and mortar but there's something about just being out here with my customers. I'm teaching my kids now about the business so we're going to be alright," said Davis.
Journeii Doggz is open six days a week from 11 AM to 8:00 PM.
Contact staff writer Jade Jackson at 317-607-5792 or by email JadeJ@IndyRecorder.com. Follow her on Twitter @IAMJADEJACKSON