By CAMIKE JONES
Attendees of color at the 20th anniversary of Gen Con enjoyed a sense of belonging at the Indiana Convention Center this August. Gen Con is the country's largest event dedicated to tabletop board games and gaming culture.
It starts with art
Visual artist, Lauren A. Brown, was selected as the cover artist for this year's program guide. Brown says Gen Con has been her favorite convention since she first attended in 2018.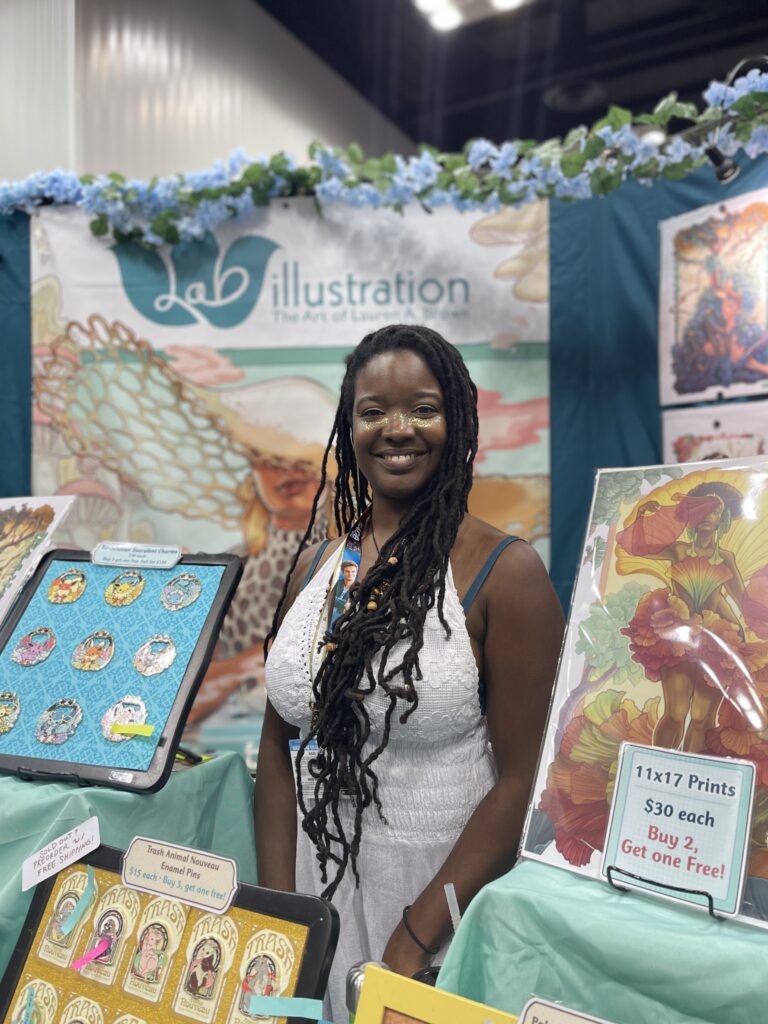 Brown's cover art depicted a female character wearing locs residing deep in the middle of an untouched part of the forest. She was elated that her art was chosen to represent the convention.
"This is the best way of showing that I actually do belong," Brown said.
Representation matters in gaming
Jason Crayton was excited for the opportunity to demonstrate his new board game. He and his co-creator, Peter Ferry, developed Factions. The game is influenced by Central African, Meso-American, and Southeast Asian cultures.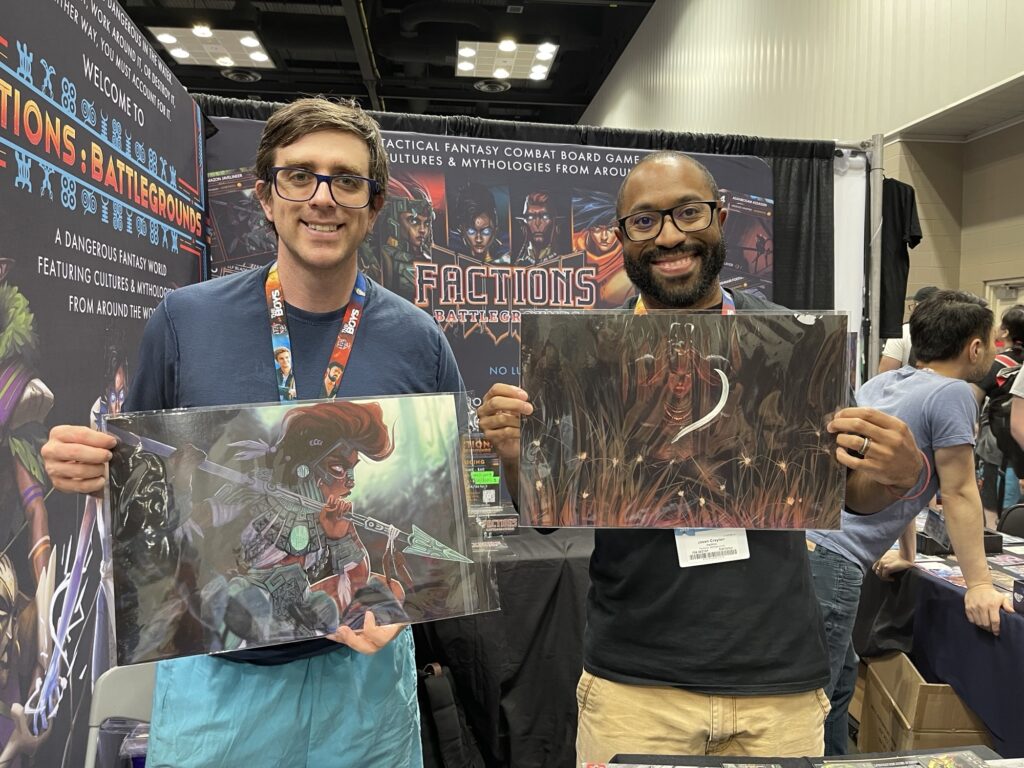 "We never saw games that looked like us. We wanted to create something that fills a need and serves a purpose," Crayton said.
He described Factions as a gateway game since it only takes about thirty minutes to play, a bonus for game-players. The game is available for purchase on Amazon and at about forty stores across the country.
BIPOC Lounge brings people together
Hanging out in the BIPOC Lounge was one of the highlights for people of color. The lounge was a space for people of various ethnicities to connect over their shared love of gaming.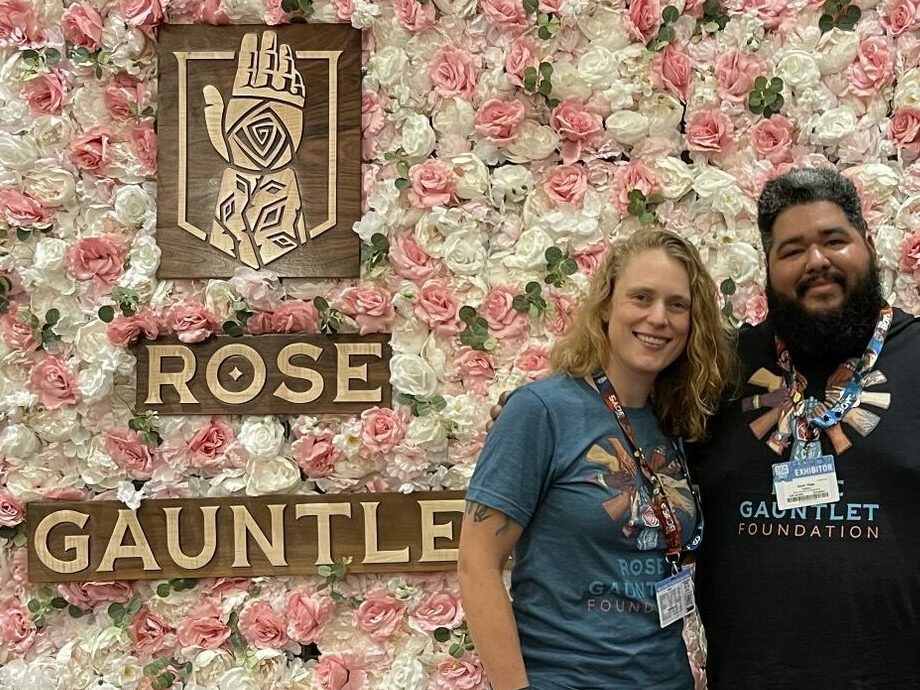 First-time Gen Con attendees, Shamier Carpenter and Yanna Harris traveled from Cincinnati, OH to the event. Harris liked the vibe of the BIPOC lounge. The convention gave her a place to express herself.
"I'm not getting judged for running around in a shark onesie," said Harris.
RELATED: Gen Con BIPOC Lounge offers safe space for minority gamers
It was the fifth time attending Gen Con for Indianapolis native, Felisha Johnson. She appreciated interacting with the people she met in the BIPOC Lounge.
"Everyone is very open. I appreciate that," Johnson said.
Johnson's friend, Graham Milldrum, has attended the convention six or seven times. He has witnessed increased inclusivity over the years.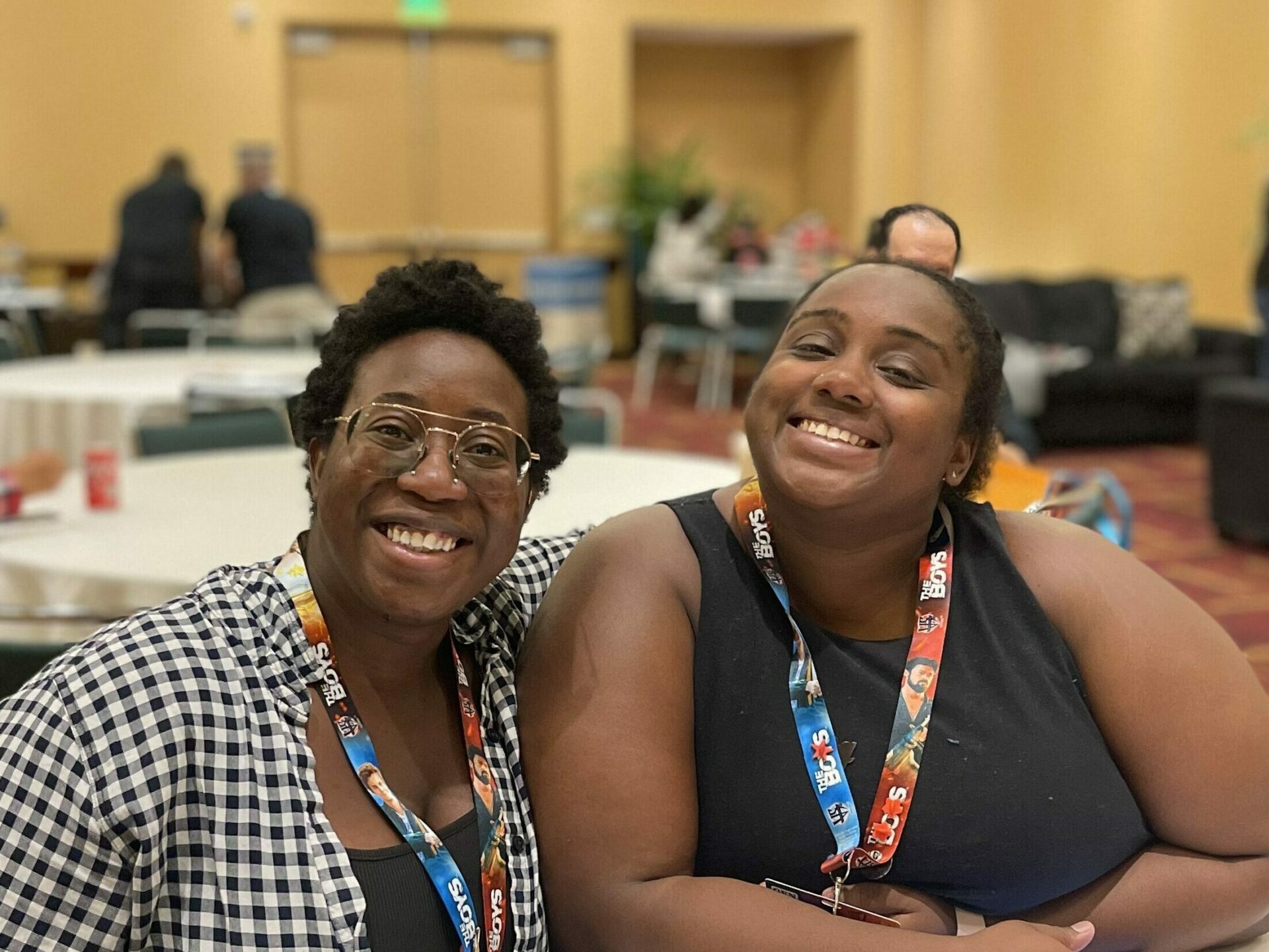 "It's been extremely welcoming. We're seeing less of me and more people like Felisha."
The BIPOC Lounge was sponsored by the Rose Gauntlet Foundation, a non-profit focused on connecting BIPOC creators with opportunities in the gaming industry.
"I really wanted to provide a space for BIPOC individuals to be able to walk in to a room in this hobby and feel like they're not the only one," said Isaac Vega, Rose Gauntlet Entertainment's co-founder and CEO.
The organization also hosts events throughout the year supporting women and LGBTQ gamers.
Cosplayers come out to play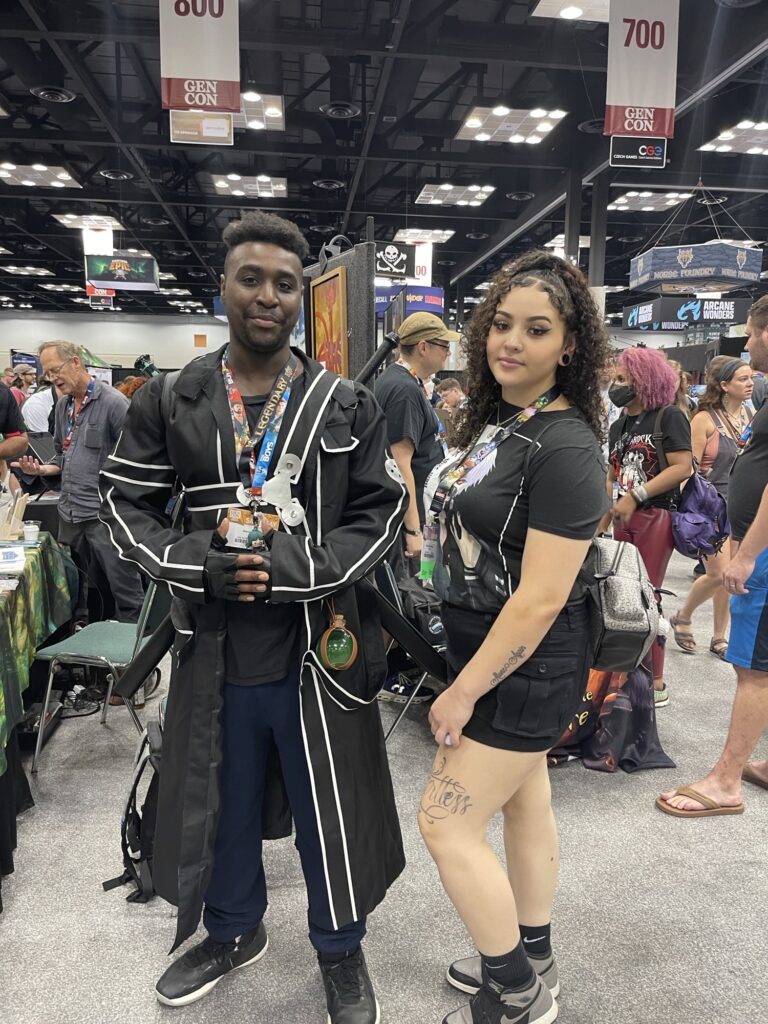 Cosplayers dressed as characters from their favorite book, movie, or video game, came to the convention in full costume.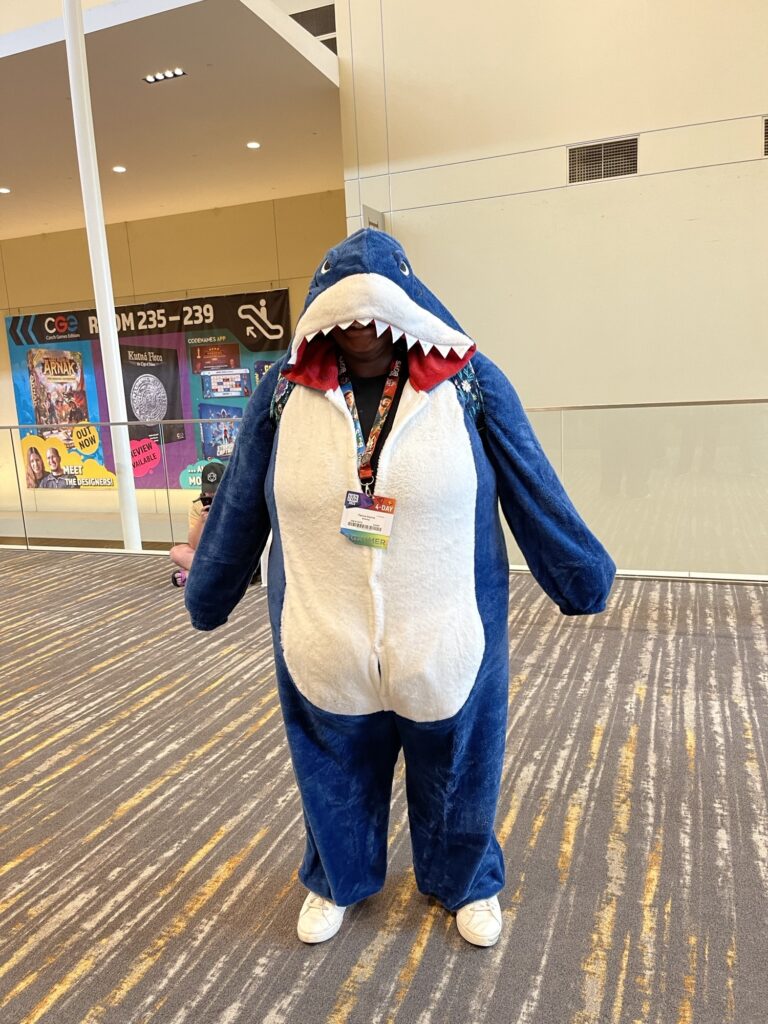 Gen Con boasted over 70,000 attendees and generated $75 million in revenue for the city at local businesses, restaurants and hotels. The convention's president, David Hoppe, has committed to hosting the event in Indianapolis through 2030.
Contact Editor-in-Chief Camike Jones at CamikeJ@indyrecorder.com or 317-762-7850.