Kenneth "Babyface" Edmonds recalled memories of driving past the Madam Walker Legacy Center while growing up. Back then, the building was called the Madam C.J. Walker Theatre, which hosted many famous acts and became a place of inspiration for young Babyface.
"It's just a little surreal to even be standing in this building," the 12-time R&B Grammy award-winner said June 17 as he helped kick off the center's 95th anniversary celebration, a three-day event filled with music and other festivities.
The event is not only an anniversary celebration but will also celebrate the reopening of the legacy center, Juneteenth, Black Music Month, Madam C.J. Walker and Babyface's induction into the center's Walk of Fame.
"We have so much to celebrate, so much to be grateful for and so much to be proud of," Kristian Little Stricklen, president of the Madam Walker Legacy Center, said as she thought back on the namesake's legacy. "I hope that she would be really pleased."
The celebration will include a performance by Babyface on June 17 and a block party on June 18 and 19.
Here is a list of events:
June 17:
5:30 p.m. — Legacy Ball Reception
8:30 p.m. — Legacy Concert featuring Babyface
June 18:
Noon-5 p.m. — Block party with food trucks, open house kid and adult areas
Noon-4 p.m. — Art & Soul stage performances
June 19:
Noon-5 p.m. — Block party with food trucks, open house kid and adult areas
Noon-4 p.m. — Art & Soul stage performances
6 p.m. — Private concert featuring gospel singer Karen Clark Sheard
All events will be at the legacy center, 617 Indiana Ave.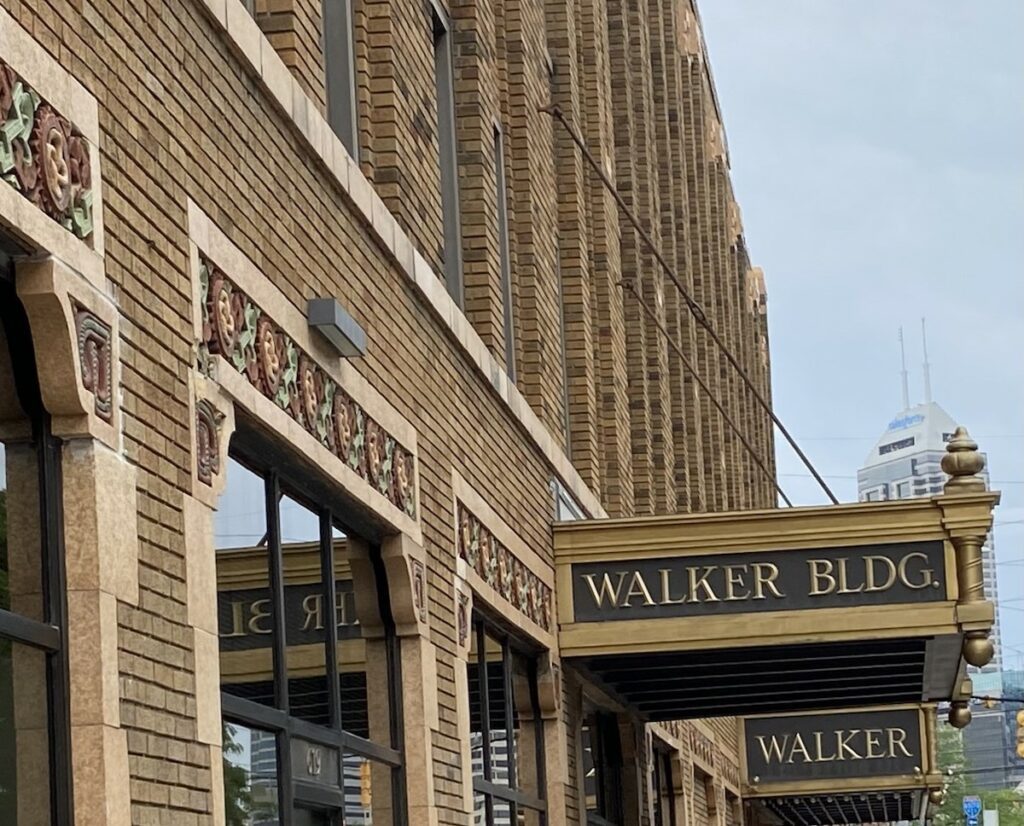 The Legacy Center is one of the last surviving iconic buildings on Indiana Avenue, and in 2019 the center received more than $25 million for renovations. This included new equipment for the stage, exterior improvements, a central air system, and the addition of classrooms, conference rooms and community gathering places.
Madam C.J. Walker is known for creating and distributing hair care products for Afro-textured hair. She is widely recognized as the first self-made female millionaire in America. She created the Walker Theatre to be a space for African American entertainment, after being "Black taxed" — charged more than her white counterparts because she was Black — while trying attend the Isis Theatre in downtown Indianapolis.
Babyface released a new single June 17, a collaboration with R&B singer Ella Mai.
The advice Babyface gives to young Indianapolis artists is to "keep your mind open and always strive to be better."
Contact religion reporter Abriana Herron at 317-924-5243 or email at abrianah@indyrecorder.com. Follow her on Twitter @Abri_onyai. Herron is a Report for America corps member and writes about the role of Black churches in the community.