Gabriella Sarmiento Wilson, better known as H.E.R., will perform at 7:30 p.m. at TCU Amphitheater in White River State Park on May 1.
The tour, which began April 5 and ends June 24, follows H.E.R.'s latest album "Back of My Mind" and includes stops in 17 cities nationwide. Unlike her previous album, "Back of My Mind" has a diverse guest list with features from artists such as Chris Brown, Lil Baby and Yung Bleu for a multi-faceted sound.
"The album is fun, dynamic, and has a little bit of something for everybody," H.E.R said during an interview with the Recorder. "The meaning behind the album stems from the things I have been afraid to say. It reveals those truths that are hard to face."
Even though H.E.R has sold out shows, has won 5 Grammys and an Oscar award as well as achieved platinum status, her measure of success is constantly evolving.  
"Any person will want different things at different times in their lives," H.E.R said. "Impact and just being able to freely create is what currently provides me fulfillment."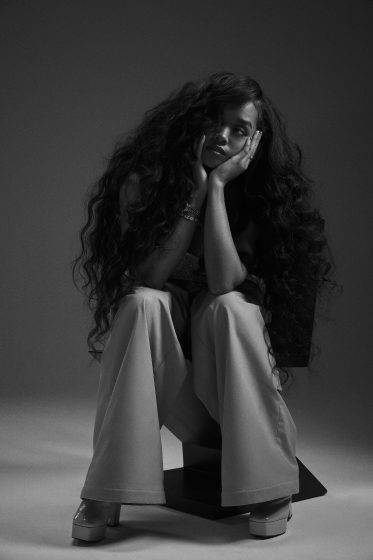 H.E.R, which means "Having Everything Revealed," wants to keep her personal life separate from her artistry so people will absorb the message of her music. Or in other words, revealing nothing so as to reveal everything. She hopes those who listen to her music learn to be their authentic selves.
H.E.R reiterates this idea as she recites one of her favorite quotes by creator and actor, Michaela Coel, at the 2021 Emmys: "For visibility these days seems to somehow equate to success — do not be afraid to disappear from it, from us, for a while, and see what comes to you in the silence."
You can still grab your ticket through ticketmaster.com if you haven't purchased one yet.
Contact staff writer Malashia Pringle at 317-924-5143 or email at MalashiaP@IndyRecorder.com. Follow her on Twitter @MalashiaAp.
If you go:
What: H.E.R. "Back of My Mind" tour
When: 7:30 p.m. May 1
Where: TCU Amphitheater in White River State Park
Info: For ticket info, visit ticketmaster.com.
Update: A previous version of this article incorrectly listed the tour dates, number of cities on the tour and number of Grammys H.E.R. won.