About 50 cars wrapped around the Crooked Creek Food Pantry building Sept. 1. When one car left, another took its place as volunteers helped distribute food to people and families.
Kimberly Kaiser, mother of five, patiently waited in this long line before she was able to collect food.
RELATED: Fighting food insecurity one egg at a time
"I didn't think that I was going to be the type of person that would actually be here because I pretty much have kept a job. It's just things are a lot higher because food is higher, gas is higher, it's hard for me to even save up enough money," said Kaiser.
It was her third time at the Crooked Creek Food Pantry since she started coming to collect food last month.
Kaiser has been traveling from Indianapolis to towns as far as Zionsville and Noblesville for jobs because the pay is better. Despite the higher pay, over time she was unable to afford all her expenses.
With two younger children, she had to think about childcare.
"I was a working mom here. Unfortunately, I found more jobs outside of my area, and since I've been displaced now for a little bit over a year, it was kind of difficult for me to match the gas prices with the job," said Kaiser.
"When eggs started going up, it was a big difference. After COVID, my rent went from $1,350 to $1,750."
Many Indiana residents find themselves in similar situations.
In Indiana, 1 out of 9 people face hunger, and over 939,000 jobs do not pay a livable wage, according to Dave Miner, lead volunteer for Bread for the World of Indiana– a faith-based nonprofit that advocates for policy changes to end hunger.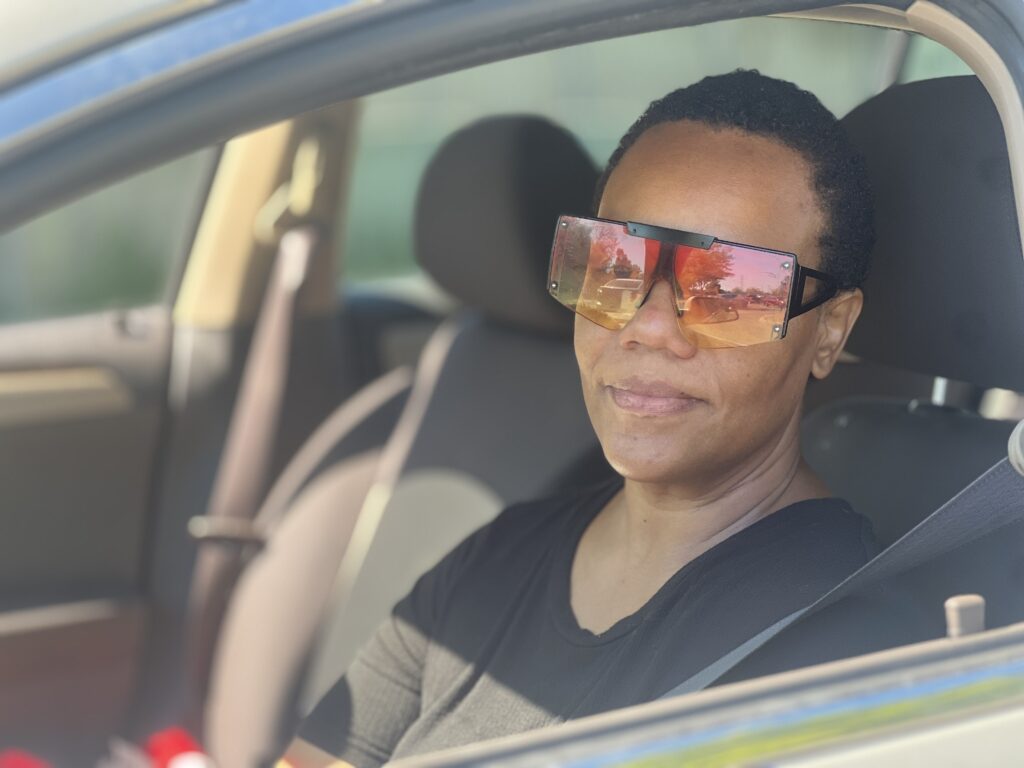 "That's 30% of jobs for the state. So, why are we surprised that we have 25% of people struggling with food insecurity. People of color are proportionately disadvantaged in that 30% too," said Miner.
"If you're living right on the edge, like your hours are cut or your car breaks down, then what?"
Bread for the World and Gleaners Food Bank of Indiana hosted Hope for the Hungry Aug. 29, a hunger advocacy event, where community leaders who work on solving hunger and its underlying causes gathered to discuss current policy.
One policy heavily discussed was the bipartisan Food Date Labeling Act which establishes a food date labeling system across the nation that will make it easier for consumers to understand when the quality of a food product may begin to deteriorate and the end of a product's estimated shelf life.
There are currently no federal regulations related to date labels on food products.
"This means a lot less food will be thrown away. This would be good for the climate and good for people who are hungry," said Miner.
Fred Glass, president and CEO of Gleaners Food Bank of Indiana, said people are often surprised by his take on hunger.
"Food insecurity is not about food; it's about income. People don't have food because they're poor and don't have income to sustain. We're in the poverty alleviation business armed with food. We're using food to help people get out of poverty," said Glass.
He understands the impact of public policy to make lasting change.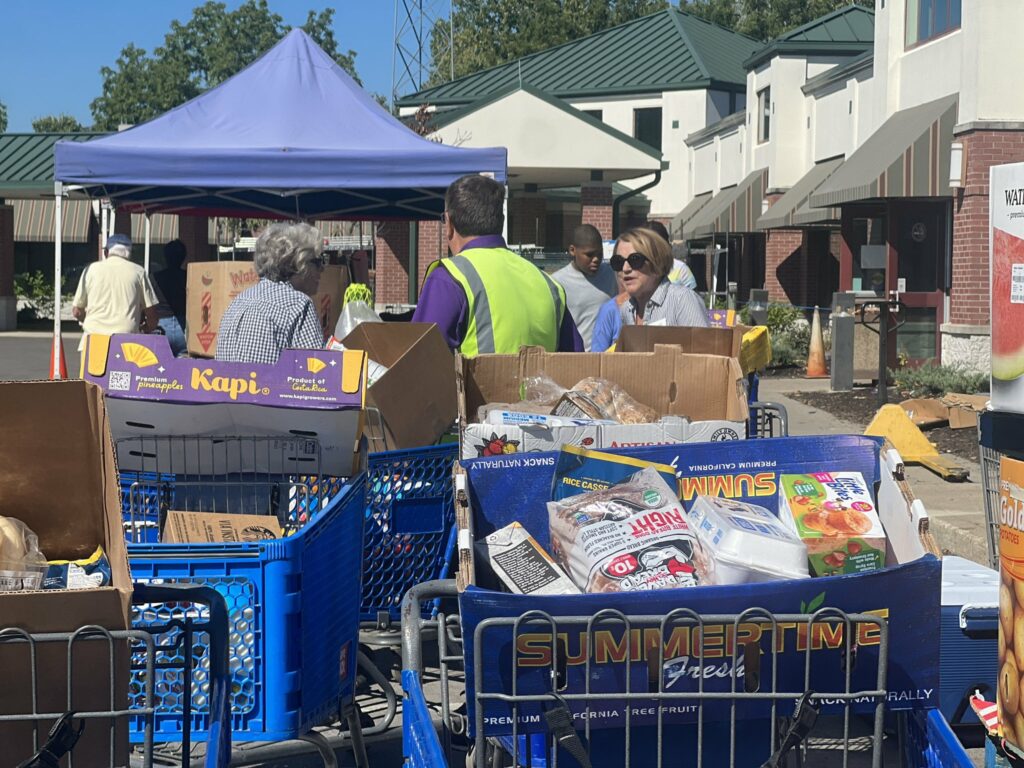 "We work hard to feed people, but also policy is what will help them get out of poverty. Pushing that public policy is what's important too," said Glass.
Both Bread for the World and Gleaners are calling on Senator Braun to be a co-sponsor of the legislation for the Food Date Labeling Act.
Dr. Shellye Suttles with the Indy Hunger Network said it is important to close the SNAP gap and that Indiana ranks in the bottom ten of states for SNAP eligibility and benefits.
"25% of people who we know are likely eligible end up not applying. There's a barrier for getting that paperwork and documentation in. Accessibility and being able to easily navigate that can be a challenge," said Suttles.
She also said other states have a higher SNAP income threshold than Indiana. Some states, like Maryland, Massachusetts, Michigan and Minnesota, allow their residents to make 200% above the poverty line and still qualify for SNAP programs.
Indiana residents are only eligible for SNAP if their income places them no more than 130% above the poverty line, except for those with elderly or disabled family members.
"We have residents in Marion County who are working and struggling. We want to work together so at the end of the day we can get policy change that can have significant impact," said Suttles.
Kaiser's understanding of hunger comes from a different perspective than community leaders fighting to end the hunger crisis, but her need for change rings the same.
"A lot of people are just barely making it with food. There are other food pantries like this one that's around, but I see some that's about to expire," said Kaiser.
She is currently displaced and staying with a church member who is helping her out, but she said even with help, expenses are still high.
"I'm a single parent too. It's hard to do the bare minimum. I have a six-year-old, and when she gets sick, I have to think about buying medicine. I wish maybe people could give out bus passes for when people can't afford gas. It's really hard out here."
Contact staff writer Jade Jackson at (317) 762-7853 or by email JadeJ@IndyRecorder.com. Follow her on Twitter @IAMJADEJACKSON