Many Hoosiers are likely familiar with the Black Lives Matter mural painted on Indiana Avenue in 2020 — and unfortunately destroyed seven days later — that led to the creation of the Eighteen Art Collective. But for those 18 artists, the mural was just the beginning.
"We met under the guise of progressing the movement of social justice, but we found a family when we were there," Deonna Craig, visual artist and president of the Eighteen Art Collective, said. "We had different personalities, but we all agreed that art has a way of speaking to people during times of difficult conversations."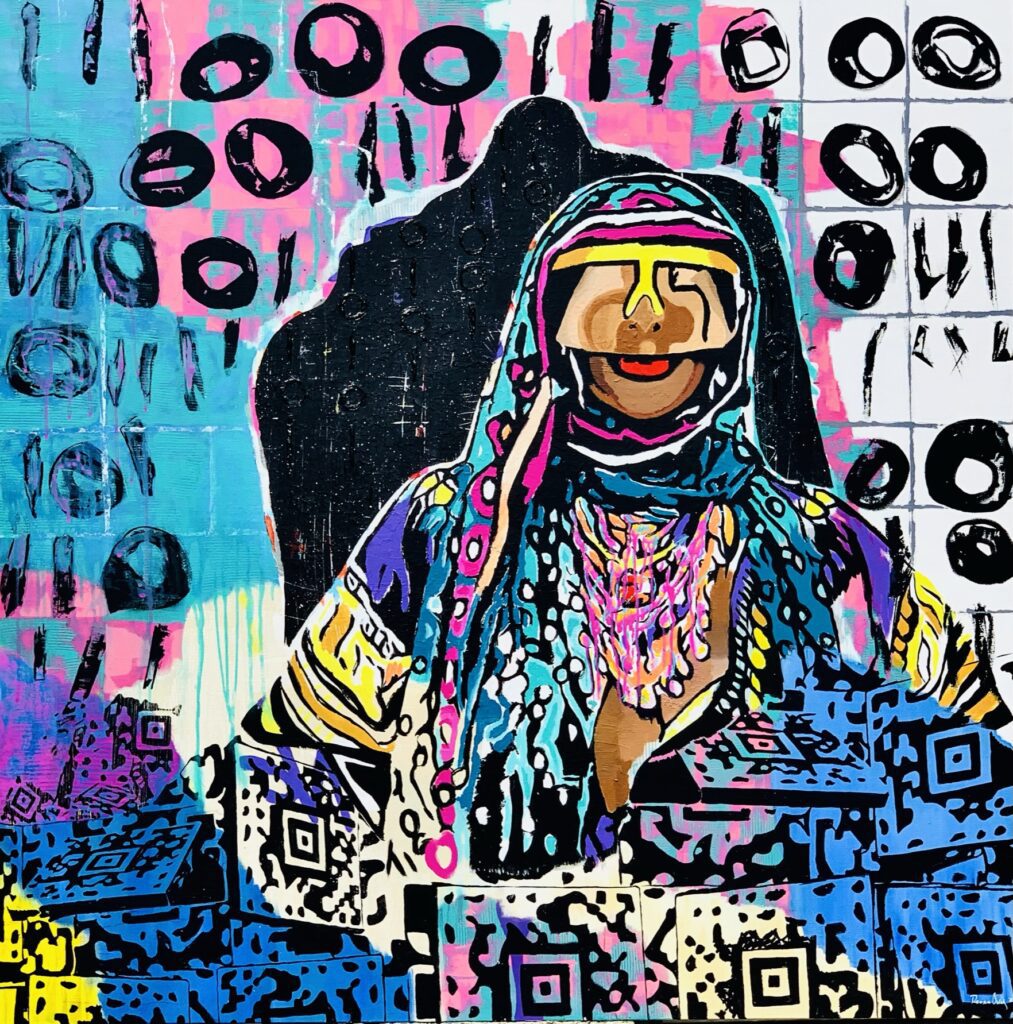 Craig said each of the members have their own mission and purpose for their work and artistic expression, whether political or otherwise. However, she said a lack of substantial representation for Black artists in Indy, especially young, was one of the reasons they decided to take action.
"Once we met each other we realized that there was a gap in the visual arts sector, specifically for people of color, and we did not want the same cycle to repeat itself," Craig said. "We wanted to be able to catch children and young people … and let them know that, 'Hey, we're here, we're doing it.'"
The artists
In addition to Craig, the collective includes Ashley Nora, Gary Gee, Amiah Mims, Dr. Jarrod Dortch, Shamira Wilson, Israel Solomon, Harriet Watson, Kyng Rhodes, Rae Parker, Wavy Blayne, Ess McKee, John G. Moore, Kevin West, Pope Gaskine, FINGERCREATIONS, Rebecca Robinson and FITZ.
All of the artists are between the ages of 20 and 50 and come from wildly different backgrounds. Some have children and families, and all are at different points in their careers, Craig said. However, Nora, international muralist and vice president of the collective, said the group allows them to open up and share with one another, start conversations with the community and help change the future for the next generation of Black artists.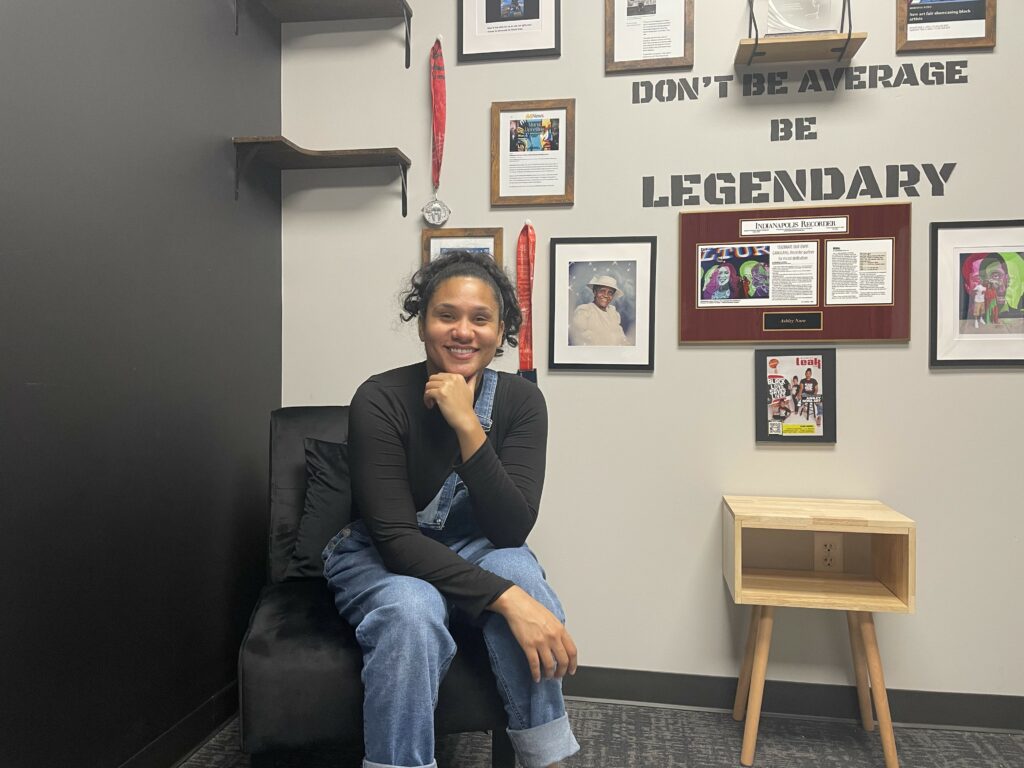 "We kind of became a family, you know, we had each other to lean on to say, 'This is messed up," Nora said. "But we got to a point of where we didn't just want to talk about it, we wanted to take action. We wanted to do something about it."
As a group, Nora said the collective has one mission: to disrupt inequality, take up space and use their gifts and art to make a change. They do this through mentorships and educational programs, art exhibitions and working with local organizations.
The mission
In 2021, the collective's first mentor program featured nine young Black artists. Each worked with two members of the collective to learn vital skills on how to market and sell their work as well as put on their first gallery show — which sold out.
Rhodes, a graphic designer turned painter, said when things like this — whether it be mentorships or art shows — are done for Black people, it's important for the community to show up and support it, "and they did that with them," he said.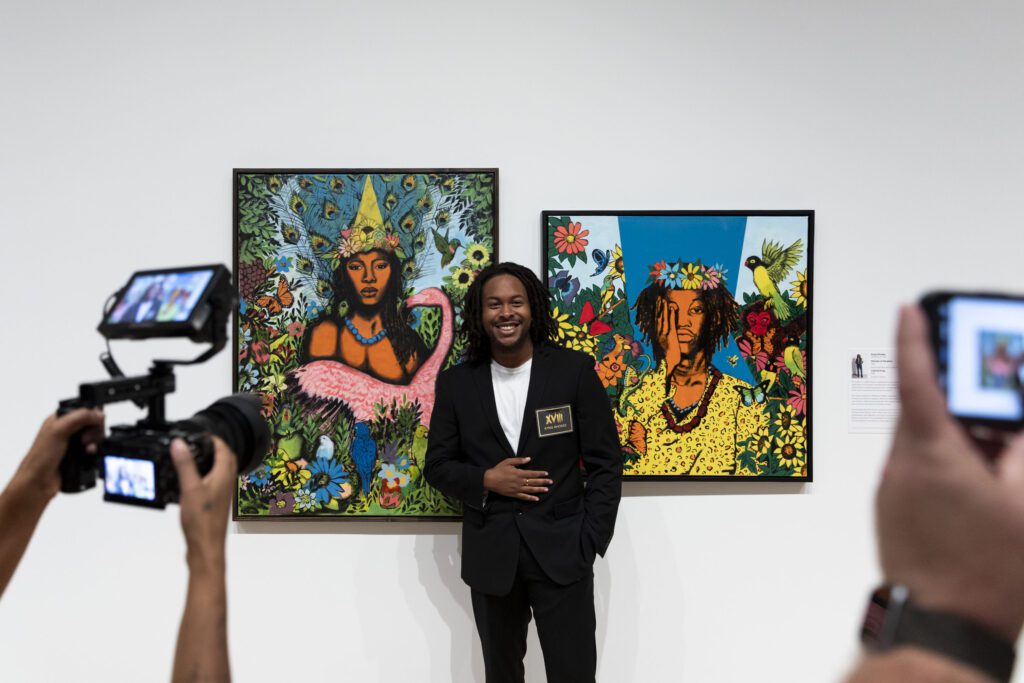 "We all have a personal mission of bringing the arts to the community and … to the youth to show them that there's more ways, more things that they can do to express themselves and make a living," Gaskine, a visual and technical musical artist, said. "A lot of people think that you have to be a starving artist whenever you want to work in a creative field, but that's just not true."
Gaskine said he began drawing at the age of 3 but he eventually transitioned to acrylics despite taking his last official art class in the sixth grade. Even though he's happy where he is now, Gaskine said if he'd known sooner that art was something he could make a sustainable career out of, it would've taken him further.
"It feels cool to know that," Gaskine said, "to be an inspiration for the youth and things like that, and to be able to teach them how to go about stuff in the art world."
We. The Culture
Rhodes and Nora both said the Black Lives Matter mural — which was painted in one day in the pouring rain — changed their lives and opened doors for each of the artists from commissions to gallery shows and even the exhibit "We. The Culture" at Newfields.
The exhibit features multimedia art from all 18 members and is on view until Sept. 24 in the June M. McCormack Forefront Galleries.
"We felt like over the past few years that the city was transforming in a positive way, like a cultural renaissance," Craig said. "We put in a lot of work for that to happen, and we wanted this exhibit to reflect that momentum."
As a storytelling artist and art instructor, Craig said she often uses vibrant colors and dream-esque themes in her work. She said her paintings — such as "Existence: Coordinates to Life," which is a nod to petroglyphs, or rock art — serve as teachable moments.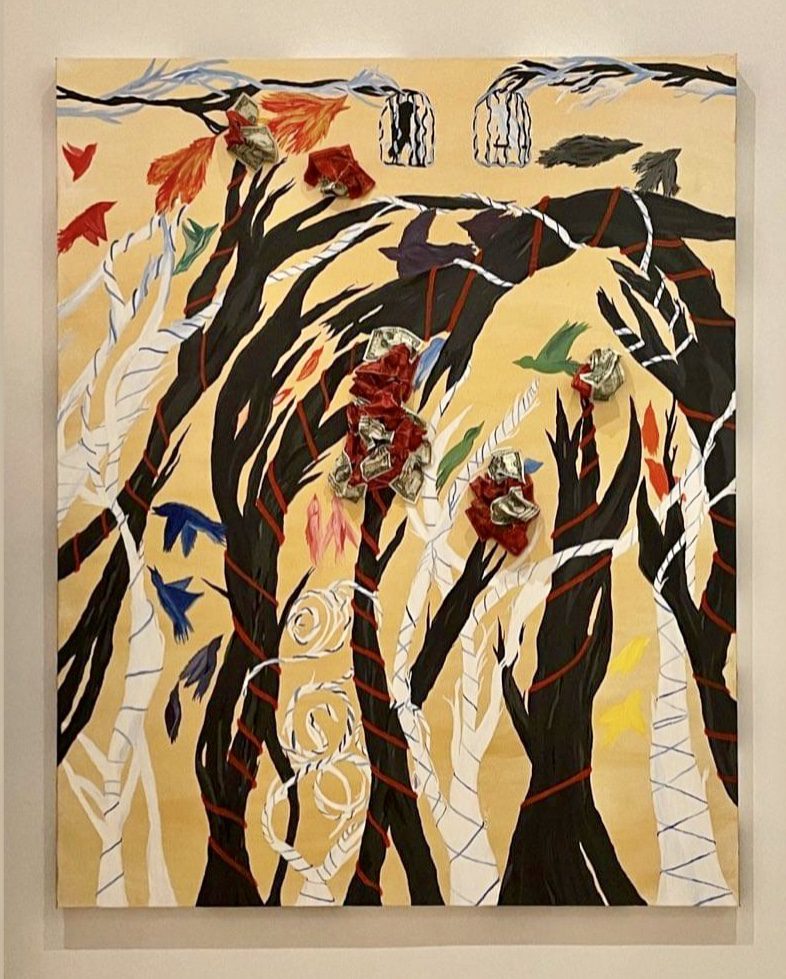 Similarly, Gaskine said he ventured into using book pages and U.S. currency in addition to heavy based acrylics in works like "Choices," to spark thought among viewers.
"I felt that it had elements in it that culture needs to express to the world, and then maybe even the world could then start a conversation," Gaskine said. "Which is why I left it for open interpretation, and I feel like there's conversations that need to be had."
Some of those conversations extend to Nora's piece, a European art style oil painting featuring a Black woman as the subject with many Black men, women and children behind her. Nora said she gave the painting an African name, "Nobuhle," meaning "mother of beauty" — and the name given to her during her trip to Eswatini — formerly known as Swaziland — in Africa.
"We're taking up space in a place that was never meant for us," Nora said. "The mother of beauty just sitting there in all of her essence and all of her glory, just looking and saying, 'I deserve to take up space,' and I introduce you to them."
Going forward
Having his work featured in Newfields is an incredible honor, Gaskine said, and while many other members of the collective agree, Nora said the feeling is also bittersweet.
"I think that's the biggest thing," she said. "We may be a part of the first, but I pray that we're not the last."
For Rhodes, finally seeing his work displayed in Newfields is overwhelming. He said one of his pieces, "Color King," was supposed to be included in Newfields' "DRIP: INDY'S #BLACKLIVESMATTER STREET MURAL," but he pulled it after seeing the job posting that expressed the museum's desire to "maintain the museum's traditional, core, white art audience."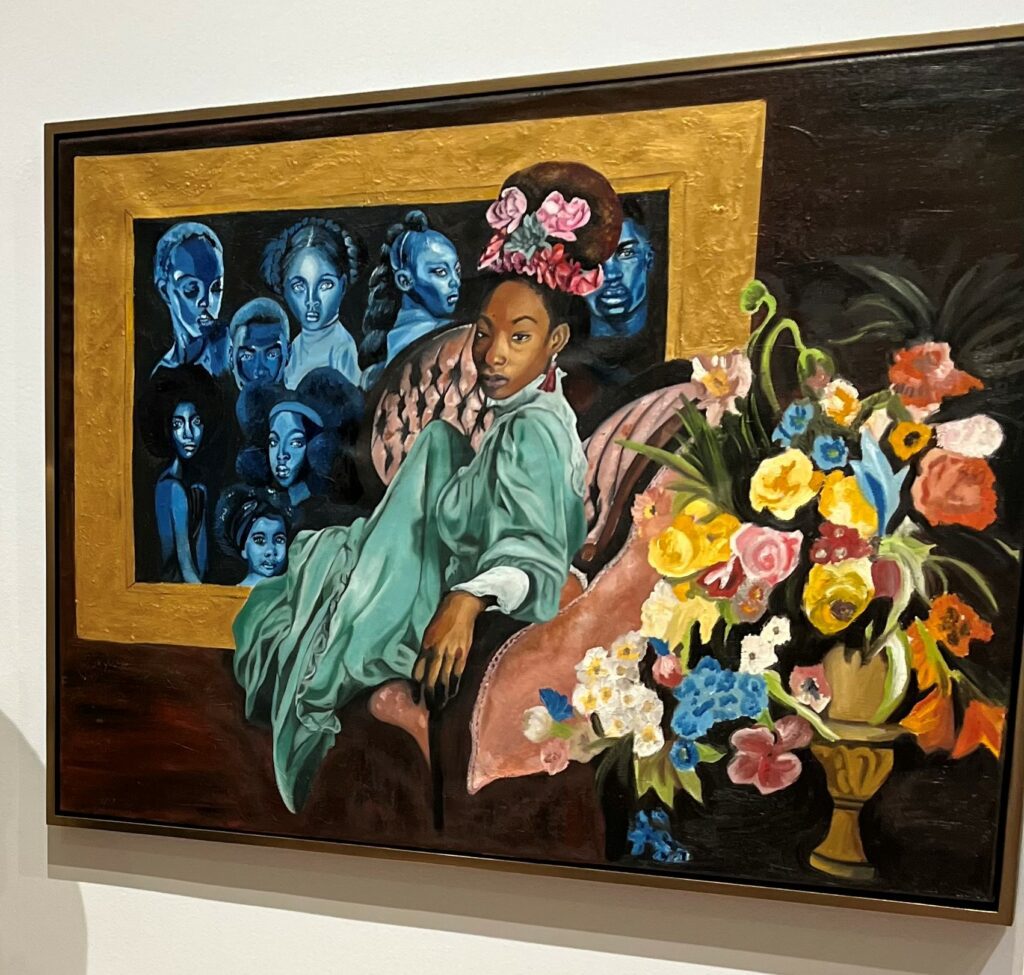 It wasn't an easy decision for the collective to do the exhibit, Rhodes said. Initially, they weren't sure it would even happen, but Rhodes is happy the group chose to go forward with "We. The Culture" as it stands as a testament to change and the deep well of Black talent Indianapolis has to offer.
"We. The Culture" doesn't even scratch the surface of what the collective has to offer as Craig said they each have individual projects in the works, the mentorship program and a show at Saks Art Gallery. Rhodes is currently working on a mural for the Philadelphia Horticulture Society Flower Show, both Gaskine and Nora plan to travel with their art and Craig won the Creative Renewal grant to travel the world studying petroglyphs.
Contact staff writer Chloe McGowan at 317-762-7848 or chloegm@indyrecorder.com. Follow her on Twitter @chloe_mcgowanxx.