Indiana Black Expo (IBE) honored three award winners during its annual Summer Celebration corporate luncheon July 15: actor Blair Underwood, Indiana University's head men's basketball coach Mike Woodson and GEO Academies.
They won awards for their work in uplifting the Black community not only in Indiana, but throughout the nation.
Underwood, a Grammy Award winner, received IBE's Lifetime Screen Image Award to celebrate his contributions to the film and television industry.
"There are moments in life when you realize that your life and your endeavors are above and beyond who you are and what you do," he said at a press conference.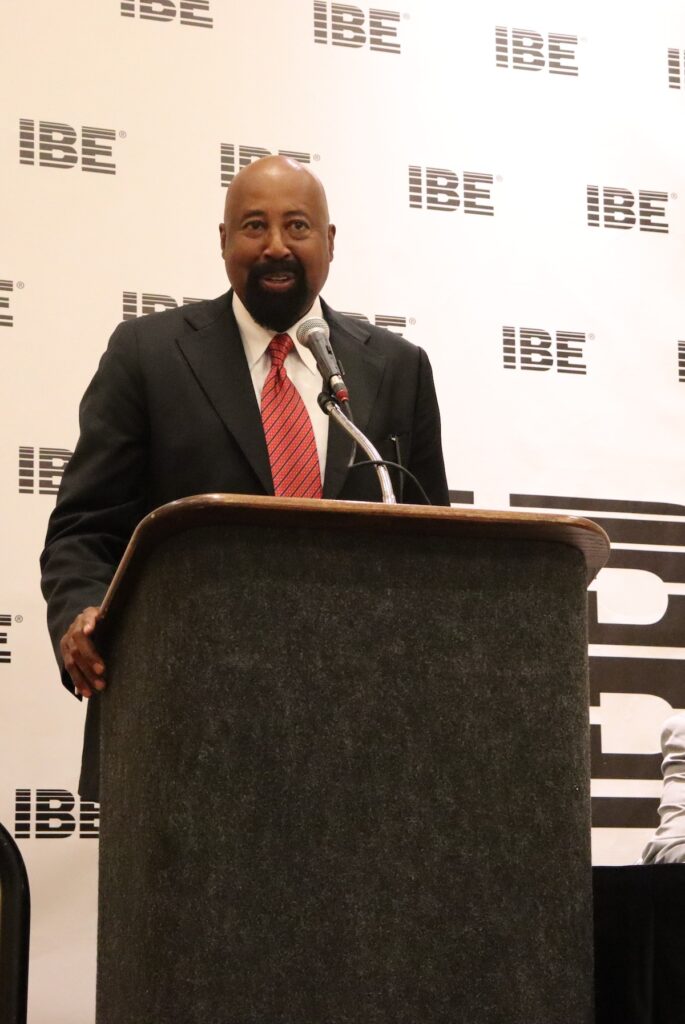 GEO Academies is a nonprofit that helps disadvantaged students in Indiana and Louisiana succeed in high school and college. The organization received the Rev. Charles R. Williams Excellence Award, in part because GEO has helped lower the high school dropout rate in Gary and many students earn associate degrees before graduating high school.
Woodson, an Indiana native, former NBA player and now head coach at his alma mater, received the Excellence in Sports Award.
"This award is not just for me; it's for my family," Woodson said. "It's not about me; it's about these young men."
During the luncheon, Tanya Mackenzi was also honored because this is her last Summer Celebration as president and CEO of IBE.
Contact religion reporter Abriana Herron at 317-924-5243. Follow her on Twitter @Abri_onyai. Herron is a Report for America corps member and writes about the role of Black churches in the community.