The Indianapolis Metropolitan Police Department (IMPD) has sworn in a new therapy dog, Gus, who will provide peer support to officers.
Mini Australian Labradoodle Gus was born Sept. 19, 2022. He has been training with Ultimate Canine since Nov. 2022 and has undergone three rigorous training levels. He knows over 30 obedience commands, has been exposed to various environments and is trained to de-escalate tense situations.
"Officer Gus is far from your ordinary canine companion," said Beth Johnson of Ultimate Canine. "He possesses exceptional empathy and a natural ability to read and respond to human emotions. With a wagging tail and a warm heart, he will symbolize comfort, compassion, and understanding for IMPD officers."
Gus' primary duty will be to provide peer support to officers. He will also be used to de-escalate tense situations and provide unconditional love to those in need.
"We are thrilled to add another four-legged member to the IMPD family," said Deputy Chief Valerie Cunningham. "Starting today, Officer Gus will bring a furry and friendly face to comfort our officers during times of stress and hardship."
Officer Gus' primary handler, Officer Nicole Juday, completed the dog handler training course earlier this year. Juday will work alongside Gus and IMPD to exercise their skills.
Additionally, IMPD therapy dog Gus will join Officer Allie, who has been with IMPD since 2020, in providing psychological and emotional support for IMPD employees.
According to the American Kennel Club, therapy dog visits can lower blood pressure, heart rate, and patient anxiety and can boost endorphin levels. Studies show that a well-trained therapy dog can also positively affect an individual's wellness following a traumatic event.
The IMPD Office of Professional Development and Wellness was created in 2010 and connects officers with professional services and resources.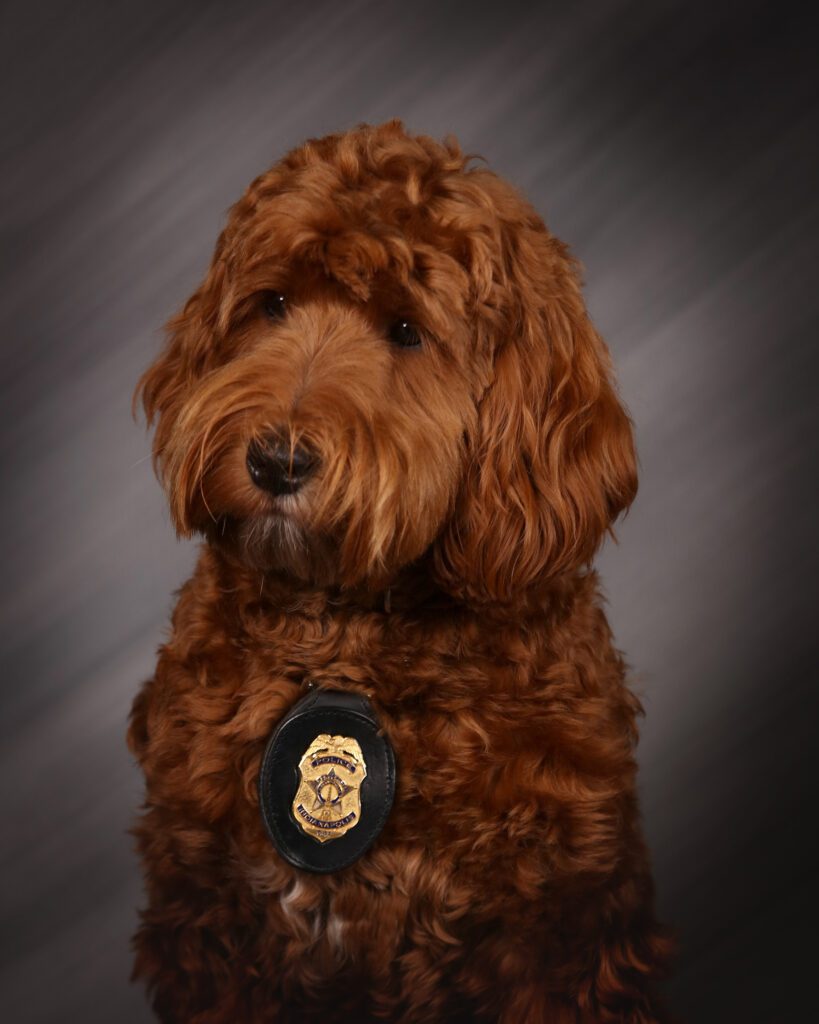 Now with Officers Gus the therapy dog's help, the wellness department will continue serving more than 1,500 officers, reserves, civilians on staff and their families.
IMPD thanked Three Dog Bakery for donating a dog-friendly sweet treat for Officer Gus to enjoy on his first day on the job.
Contact multi-media staff writer Noral Parham III at 317-762-7846 or email at noralp@indyrecorder.com. Follow him on Twitter @noralparham. For more stories like the IMPD therapy dog Gus, click here.