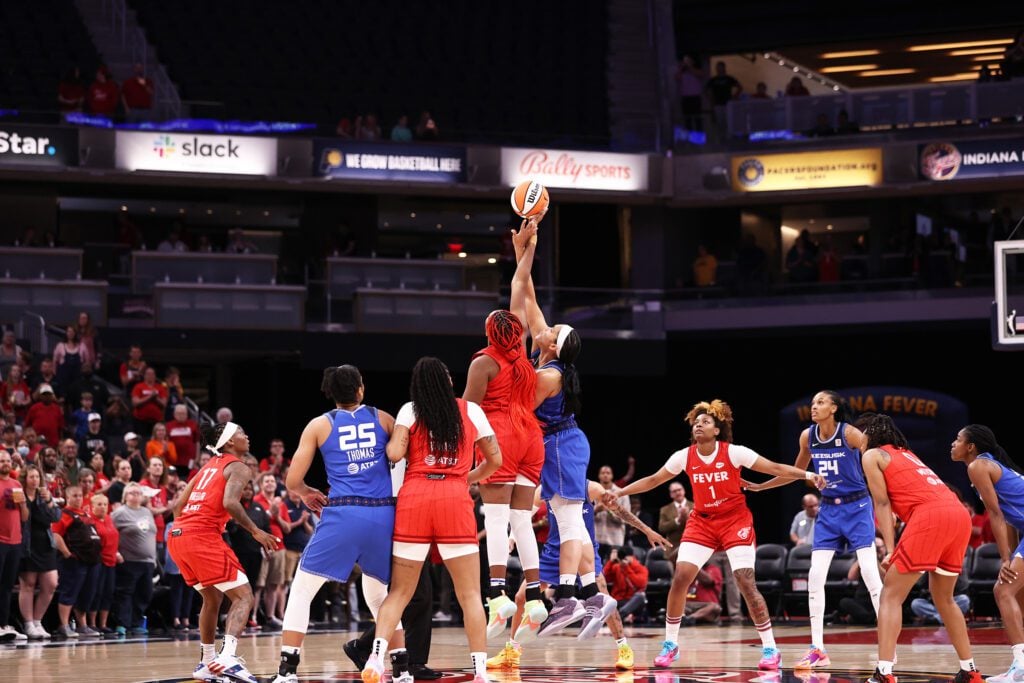 During their season-opener at Gainbridge Fieldhouse, the Indiana Fever put up a gutsy effort against the Connecticut Sun. However, the Fever fell short, with a final score of 70-61. Despite the defeat, the Fever showed impressive collaboration and resolution throughout the match.
With nearly 7,400 fans in attendance, the Fever's first home game was electric. A crimson sea of fans could not contain their excitement for the home opener.
Aliyah Boston, this year's No. 1 overall pick in the WNBA Draft, shined in her regular season debut. Boston's first WNBA career points came at the line, splitting a pair of free throws. The crowd erupted as she drained her first basket. Boston ended the game with fifteen points, nine rebounds, one steal and one block.
Queen Egbo, relieving Boston towards the end of the first quarter, was a defensive marvel. Two of Egbo's three blocks in the game came in the first quarter, stuffing Olivia Nelson-Ododa and Natisa Hiedemans' shots respectively.
After two games, Boston and Egbo are just shy of ranking top ten in defensive metrics, hanging around at the No. 11 spot.
Indiana's Kelsey Mitchell was the top scorer for the team, with twenty points and four assists. Mitchell was vital in keeping the Fever in pursuit, dropping 12 of her 20 points in the second quarter.
Mitchell also made a defensive impact in the game, ending the bout with two steals. Currently, she is ranked tenth in steals across the league.
Despite the loss, Indiana Fever fans enjoyed returning to Gainbridge Fieldhouse to cheer on the team.
However, there was one instance that drove the fans to express displeasure: Grace Berger's absence from the court.
Of the fans that comprised the infinite sea of crimson that took over the arena, a majority of them were in attendance to see Berger play.
During the Fever's intro of players projected on the jumbotron, Berger's segment undoubtedly received the most enthusiasm from fans.
"We want Grace! We want Grace!" chants began taking over the arena late in the first quarter. The chants continued until the end of the match.
When Head Coach Christie Sides chose not to play Berger in the final minutes, the chants quickly turned to jeers and sounds of displeasure.
Berger, who was selected as the No. 7 pick in this year's WNBA Draft, did not play at all in the Fever's home opener.
Contact multi-media staff writer Noral Parham III at (317)-762-7846 or email at NoralP@IndyRecorder.com. Follow him on Twitter @NoralParham.