Indiana Minority Business Magazine, sister publication of the Indianapolis Recorder, will honor 15 awardees at the 16th annual Champions of Diversity Awards on Jan. 13, 2023, at the Marriott Downtown Indianapolis, 350 W. Maryland St.
Awardees include individuals and organizations that have shown a commitment to diversity in Indiana and have made an effort to impact the state's minority communities.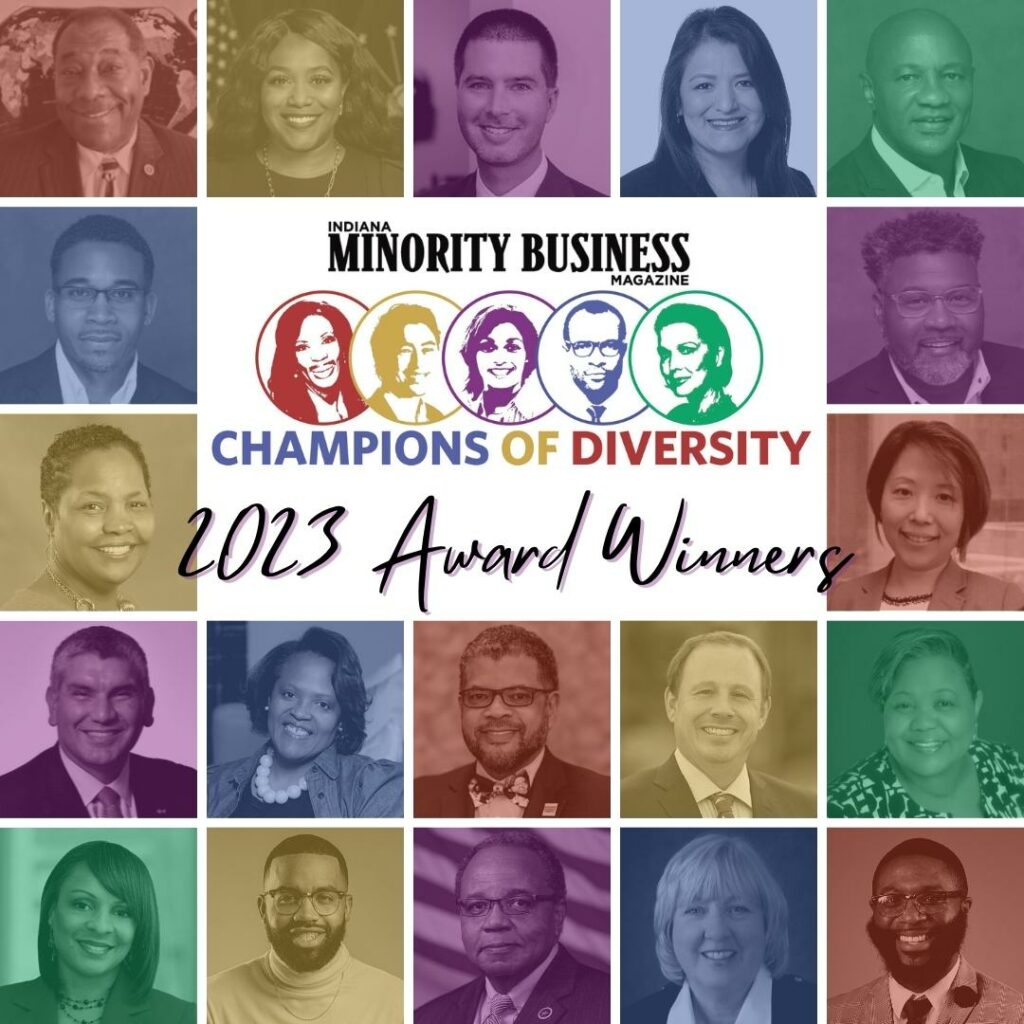 A networking reception will begin at 5:30 p.m., with dinner following at 6:30 p.m. The event will end at approximately 8:30 p.m.
Awardees are listed. Individual headshots are below.
Dr. Martin Luther King Jr. Freedom Award
• Dr. Toby Malichi — founder and CEO, Malichi Group Worldwide
Rosa Parks Trailblazer Award
• Karrah Herring, chief equity, inclusion and opportunity officer, state of Indiana
Lifetime Education Advocate Award
• The Mind Trust
President's Choice Award
• Indiana Latino Institute
William G. Mays Excellence in Entrepreneurship Award
• Meticulous Design + Architecture — founding partners Ramon Morrison, Damon Hewlin and Brian Robinson
Award Winners
• Child Advocates
• Akilah Darden — founder and president, The Darden Group
• Angela B. Freeman — partner, intellectual property and patent attorney, Barnes & Thornburg
• Juan Gonzalez — president, KeyBank Central Indiana
• Ting Gootee — president & CEO, TechPoint
• Holli B. Harrington — senior director of equity & opportunity and diversity officer, Indianapolis Airport Authority
• International Marketplace Coalition
• Malcolm X Institute of Black Studies at Wabash College
• Brian Richardson Jr. — director, diversity equity and inclusion, Indianapolis Colts
• The Ross Foundation — Dee Ross, founder and CEO
• Robin Winston — president, Winston/Terrell Group
Sponsorships and tables are available for the 2023 Champions of Diversity awards dinner. For more information, please email championsofdiversity@indyrecorder.com.